Radical Digressions

Ulli Diemer's Website
Radical Digressions (www.diemer.ca) is my personal website. Recent items are on, or linked from, the home page. My "notebooks" form the main part of the site. Arranged chronologically, they comprise a mixed bag of articles, observations, letters, book reviews, links, images, etc. To find particular items, try the subject index, or the indexes of writings in English and other languages. I also manage the Connexions website, and much of my work appears there. For more information, see the About page.
- Ulli Diemer
November 11
November 11, 2020 - #
November 11. The day the Great War – now called the First World War – finally ended. The date has always been a significant one for me, first of all because it is my birthday, but also because the horrors of the war that ended on that day, and the even greater horrors that followed it, had a huge impact on my family, and therefore on me.
The guns fell silent on November 11, 1918, but reportedly many soldiers in the trenches feared that the armistice would prove to be temporary, and that fighting would shortly resume. In essence, they were right, even if there was a pause of a few years. The way the war was fought, and the way it ended, guaranteed that there would be another one, and that it would be even worse. Some historians argue that the First and Second World Wars were so closely linked that they were really one war, interrupted by a temporary armistice.
The First World War was an enormous crime perpetrated by Europe's ruling classes: capitalists, landowners, aristocrats, and politicians. They expected, and indeed hoped, that a war would break out sooner or later, and they expected that they would benefit from it. Their visions were of profits, glory, and the conquest of territory and overseas colonies. None of them believed that their side would lose, and the loss of human life meant nothing to them. In addition, as historian Jacques R. Pauwels writes, "war was expected to serve as an antidote to social revolution, causing workers to abandon socialism's focus on overthrowing the established order via international worker solidarity in favour of nationalism and militarism." In other words, one of the benefits of war, in the eyes of the ruling classes, was that workers would be slaughtering each other rather than fighting their real enemies.
The fighting ended at 11:00 am on November 11, 1918: the famous eleventh hour of the eleventh day of the eleventh month, mentioned in countless Remembrance Day ceremonies.
Official remembrances are often about forgetting as much as they are about remembering, and this is no exception. Why did the fighting end at 11 am on November 11? Because it had a nice solemn ring to it. Because the generals were already visualizing future memorials when they would bask in glory.
What is never mentioned at the November 11 Remembrance Day observances is that Germany asked for an armistice, and an immediate end to the fighting, on November 8. Marshall Foch, the supreme Allied commander, refused to allow an immediate end to the fighting. He insisted that the killing continue while the terms of the armistice were being finalized. The armistice document was finally signed at 5:45 am on November 11. But Foch insisted that its implementation be delayed until 11:00 am. Because 11:00 am on November 11 sounded more solemn, more historically impressive, than 5:45 am.
In the meantime, the fighting went on, even though both sides knew that an armistice was about to take effect. For example, the commander of the Canadian forces near Mons, General Arthur Currie, ordered his troops to attack Mons and take it from the Germans, even though he knew that under the terms of the armistice, the German forces would vacate the town a day or two later. It was a matter of pride, he explained later, to take it by force. A glorious feat of arms.
Altogether, 2,738 men were killed in the last five-and-one-quarter glorious hours of that glorious war, the time between 5:45 am and 11 am. Another 8,206 were wounded, many of them seriously. One is tempted to say that these deaths and injuries were unnecessary, but in truth every death in that war was not only unnecessary, but a crime.
More than 100 years have gone by since then, and we sometimes deceive ourselves that the world has changed. In some ways it has, but not when it comes to the crimes of those in power. Today, as it has every day for the last five years, Saudi Arabia and its allies are attacking and blockading Yemen. The United States provides the support without which the Saudi military machine could not function. Canada participates in the crimes by providing military equipment. The slaughter in Yemen should stop. It could be stopped. But it continues, because there are profits, and military glory, to gain. The crimes continue.
Butterfly
July 9, 2020 - #
Standing on the front walk with my neighbour, I'm trying to find words, but what is there to say? Her daughter died yesterday. In the face of her grief, I have nothing to offer except my presence and feeble words of sympathy.
It wasn't so long ago that we were standing on this same spot: I was the one who had lost my beloved, also to breast cancer, and my neighbour was trying to find words of comfort.
My neighbour knows, as do I, that life and death, love and grief, walk hand in hand. She is 92 years old, her husband died more than 20 years ago, and still, every Valentine's Day, she visits his grave.
Lives end, but life goes on. When she goes back inside, I see a Monarch butterfly flitting around the milkweed plants in the front yard. I hope she is looking for a spot to lay her eggs. A woman is walking by with her young daughter. They stop: the mother points to the butterfly and the milkweed and explains what is happening. The daughter is listening and watching intently.
I smile, despite my sadness. Life goes on.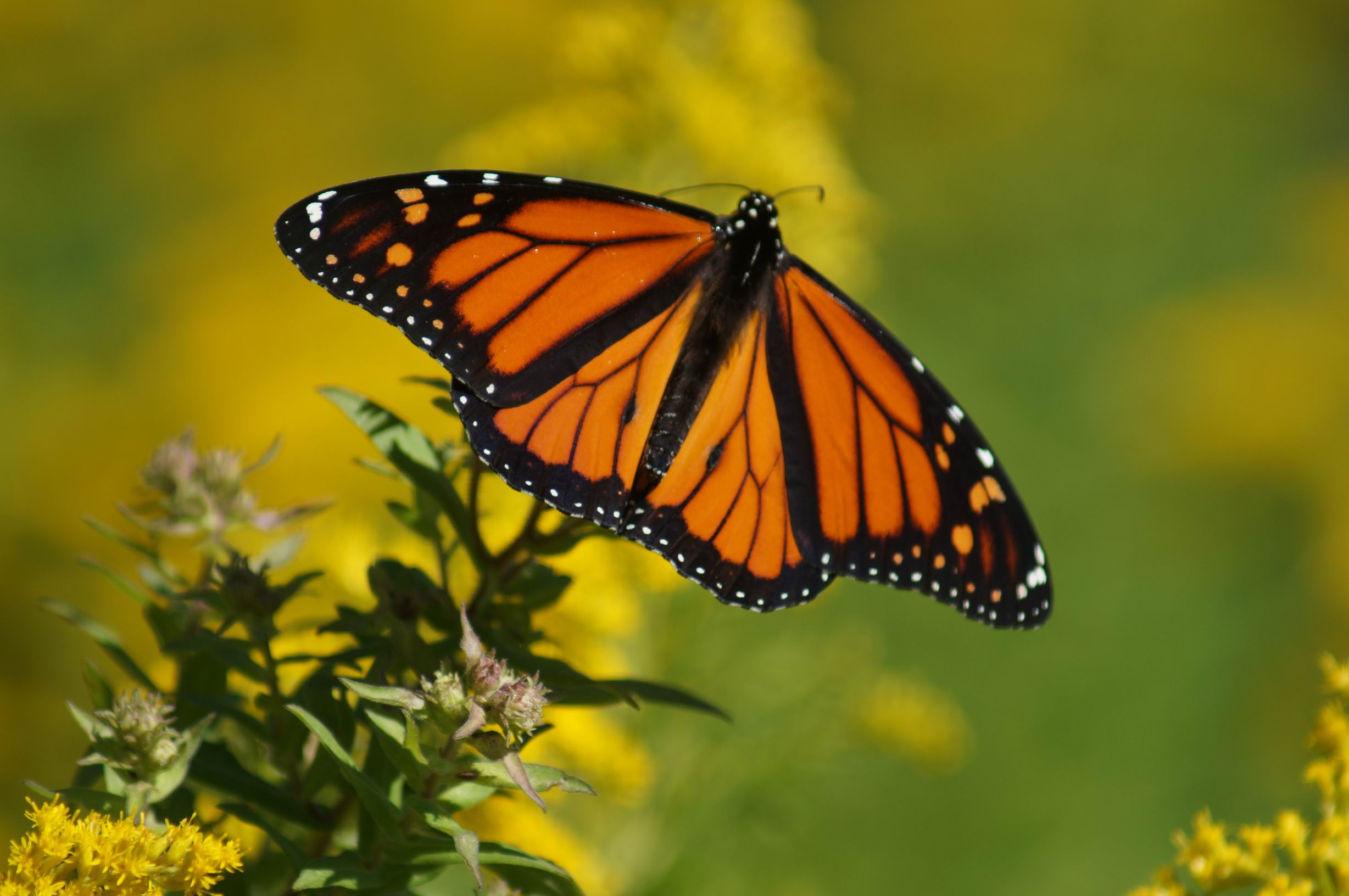 Monarch Butterfly. Photo by Miriam Garfinkle.
Heat Wave
July 9, 2020 - #
It's hot. It's really hot. It has been hot for days in Toronto, and the heat isn't going away.
I am sitting in my air-conditioned home, reading and writing. Ever since COVID arrived, I have been working from home, so when it is this hot, I mostly stay inside during the day, and only head out for walks early in the morning, and later in the evening. I am very aware of how lucky and privileged I am to have the luxury of living the way I do.
I just picked up Jane Jacobs' 2004 book Dark Age Ahead (a great book which I highly recommend) and re-read the chapter in which she talks about the 1995 heat wave in Chicago. More than one thousand people in excess of the usual number for that period were admitted to hospitals because of heatstroke and other related effects of the heat. Deaths in Chicago during that week were 739 in excess of a typical summer week. There were so many dead that a fleet of refrigerated trucks belonging to a local meat-packer were used to store the bodies, and even that proved not to be enough. Inevitably, those who died were predominantly poor and elderly.
The chapter in Jacobs' book in which she discusses these events is called "Science Abandoned." In the aftermath of these horrific events, as Jacobs relates, the U.S. Centers for Disease Control and Prevention (CDC) sent a large research team to Chicago to discover what went wrong and to identify ways of preventing future similar tragedies. The researchers paired each dead individual with someone who survived to see what differences could be identified.
Here is how Jane Jacobs sums up this massive research effort:
"This swift and Herculean effort by eighty researchers, their supervisors, and the high-powered designers of the study was worthless, because it turned up only what everybody already knew, including the meteorologists who had issued the early warnings [to use air conditioners, drink plenty of water, and seek cool places]. Those who died had run out of water, had no air-conditioning, did not leave their rooms to find cool refuge, and were not successfully checked up on. Indeed, the researchers' finding were worse than useless. Survivors differed in having successfully kept cool. The findings were misleading because they encouraged blaming the victims: after all, they hadn't looked after themselves."
Jacobs contrasts the CDC's approach with the approach taken by a single graduate student, Eric Klinenberg, working on his own, who noted that some districts of the city had considerably higher death rates than other districts, and asked why that was so. He looked at two adjacent districts, South Lawndale, where the death rate was fewer than 4 per 100,000, and adjacent North Lawndale, where the death rate was more than 10 times as high, 40 per 100,000. Klinenberg's findings were subsequently published in Heat Wave: A Social Autopsy of Disaster in Chicago.
South Lawndale, he found, was densely populated, with many stores and lots of street life. Old people were accustomed to walking outside, knew storekeepers, and had no hesitation about hanging around in their air-conditioned spaces, where they also had access to water.
North Lawndale was much less densely populated. Much of the industry that had been located there had closed, their former presence marked by empty lots. Large numbers of residents had then moved out of the area, and as people left, stores closed and were boarded up, making the area unattractive to new immigrants to move to, and unattractive for walking. The remaining residents, predominantly old, had little reason to go outside because there was nowhere to go, tended to be afraid to leave their apartments, didn't know their neighbours, and were often reluctant to answer the door if a stranger sent by the city came to check up on them.
And so many of them died, alone in their sweltering apartments, increasingly disoriented, and with no idea of what to do or who to call.
This is not just something that happened 25 years ago. It is the story of the present, and increasingly the future, as our planet heats up. Like COVID-19 and much else, extreme heat disproportionately affects the poor and the elderly. They are the ones who often don't have air conditioning, and often they live alone with no support networks. Toronto has opened some cooling centres, which is good, but you need Internet access to find out where they are, and hours and access are limited because of COVID-19 restrictions. Many older people are also afraid to leave their homes because of their fear of being exposed to the virus. It is very likely that some of them will die, not of the virus, but of the heat.
I wish I had some simple solutions to offer, but I don't.
An evening paddle
July 8, 2020 - #
Went canoeing on the Humber River with a friend yesterday evening. We paddled the river and explored the marshes. Saw egrets, great blue heron, grebes, wood ducks, mallards, Canada geese, mute swans, red-winged blackbirds, swallows. Cormorants, gulls, and terns were diving for fish. A highlight was a kingbird nest in a branch above the water, the young with their mouths wide open, the busy parents flying back and forth bringing them insects.
That's one of the wonderful things about being in a canoe: you can go places you can't approach in a car or even on foot, moving quietly or staying still in one spot. Life slows down, and you can breathe.
Longing for freedom, and grieving loss: Reflections on watching swifts on a summer evening
June 25, 2020 - #
The chimney swifts lured me outside again this evening. I'd already been out for one walk, but my door was open, and hearing their calls pulled me out in search of them, as it so often does. They're active in the evenings in my neighbourhood, and going for a walk in the summer pretty much guarantees that you'll hear them, though seeing them is not always quite as easy.
The tricky thing about seeing swifts is that you hear them, look up to where the sound came from, and they aren't there. These are birds that can fly 100 km/hour, so if it takes you a half a second to look up, they can already be 100 metres away. They are called swifts for a reason.
Swifts are mysterious birds, enigmatic and paradoxical.
In a sense, they are supremely urban birds, at least during the summer, having adapted themselves to nesting in chimneys a long time ago, though once upon a time they nested in hollow trees. Centuries of logging pretty much eliminated that option, and now they live among us, though as old chimneys get capped or disappear, so do their options for nesting sites. Common swifts and Alpine swifts, species found in Europe, Africa, and the Mediterranean, have been nesting in human-built structures for thousands of years. A swift colony in the Western Wall in Jerusalem has been there for more than 2,000 years: the land has seen enormous changes, but every spring, without fail, the swifts arrive and claim their nests.
Yet unlike other urban birds, swifts have nothing to do with us. They don't interact with us or hang out in our vicinity in the way that we are used to other birds doing. They don't perch in trees or on wires, they don't land on the ground or at a birdbath. They can't: swifts are so uniquely evolved to a life in the air that they have shed features characteristic of most of the birds we know. Their feet only allow them to cling to vertical surfaces like bricks or trees. That is sufficient for their purposes, because they spend such a small part of their lives down in our terrestrial world.
It isn't quite true to say that swifts are all wing, but they come as close to it as it is possible to be. By way of comparison, the biggest wings of any bird belong to the Wandering Albatross, a bird much bigger than a swift, with a wingspan of about 10 feet. However, if an Albatross wanted to match the wing-to-body-weight ratio of a swift, it would have to have a wings that are 300 feet across.
In old Persia swifts were called "wind-eaters." The name reflected the mystery of these birds, which seemed to live in the air, never coming down to eat or rest.
We now know that their diet consists of aerial insects, invisible to us on the ground. The other mystery, of why, outside the nesting season, they never seem to come down to the earth, has been answered only recently, and the answer to that question has merely unveiled new mysteries.
Just a few years ago, it became possible to develop tiny sensors light enough to be attached to the wings of swifts (Common swifts and Alpine swifts) banded during the nesting season. The data from the sensors showed that, astonishingly, the old legends were true.
When they aren't nesting, these swifts really do live in the sky. After leaving their breeding sites in the early fall, Common swifts and Alpine swifts were found to spend upwards of 200 consecutive days in the air without ever coming down to earth. Not only do they eat, socialize, and mate in the air, they even sleep in the air. At night, they'll go up several thousand feet to catch a favourable wind current, and then, it seems, they sleep on the wing.
More recently, research on first-year swifts has expanded the picture. First-year birds don't mate, so there is no need for them to return to nesting sites in the spring. Young Common Swifts outfitted with sensors have been found to spend 300 days or more in the air without coming down to the earth. Occasionally one will come down for a night to escape a storm, but others were found to remain continuously aloft for 10 months. Swifts are estimated to fly at least 200,000 km a year, and since they can live more than 20 years, they will fly several million kilometres during their lifetimes.
It turns out that swifts aren't the only birds capable of sleeping while they are flying. Great Frigatebirds have been found to remain in the air, above the ocean, for a month or two at a time, without ever landing (unusually for seabirds, frigatebirds can't land on water).
How swifts and frigatebirds can sleep while flying remains a matter of speculation. One theory is that somehow half of their brain falls asleep while the other half remains awake. Whales and dolphins have evolved similar adaptations. They need to sleep, and yet they have be aware of their surroundings and of potential danger, and they need to wake up in order to come to the surface and breathe. They do it by shutting down only one-half of their brain at a time.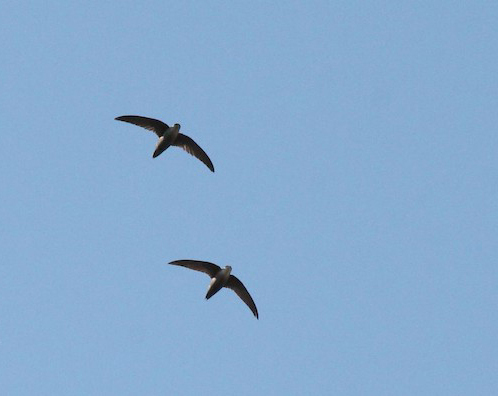 Remarkable as they are, what makes swifts so special to me is not their astonishing biological adaptations, but what they seem to represent.
Earthbound as I am, my options for going places further constrained by a pandemic, I long for their freedom to fly wherever they desire. Theirs appears as the ultimate freedom: soaring far above the earth, as long as they please, going where they please, yet never alone, because they are always with others of their kind, chattering wherever they go.
Most birds embody unattainable freedom to some extent. The robin that comes to my birdbath looks at me with its bright eyes as I look at it: two vertebrates, each of us standing on two legs, facing each other, and for a moment I feel a sense of what we share. Then, in an instant, and with no apparent effort, it takes to the air, and I am left standing on the ground, keenly aware of what it is able to do that I can never share.
Swifts have taken to the sky and liberated themselves from the surface of the earth more than any other bird, and that very fact is part of the reason for the emotional attachment I feel for them. I don't mind that it is unrequited love: I know they don't even know I exist, and that's fine.
There are other birds that have also come as close as possible to severing their ties with the land, in a different way. Ancient murrelets, seabirds that live in the north Pacific, also need to come ashore to lay their eggs, which they do in burrows on the forest floor on Haida Gwaii and a few other locations. As soon as the eggs hatch, the parents leave and return to the sea. From the shore, they call to their chicks, and the tiny day-old chicks rush along the forest floor on their wobbly little legs, to where their parents are calling from. Another mystery, another example of birds' ability to do things that we don't even understand, is that each chick is able to distinguish the calls of its own parents. Once reunited, they swim farther out into the ocean, where their parents will feed them. Ancient murrelets spend less time on land than any other bird. I have never seen one, but I am happy to be able to share the planet they live on.
I have been lucky enough to see sea turtles, and their newly hatched young, on the Nicoya Peninsula in Costa Rica. Sea turtles' sole tie to the land is also the need to lay their eggs. The young head straight for the water as soon as they hatch and remain there throughout their lives until eventually, guided by their own mysterious sense of direction, the surviving adult females swim through thousands of miles of ocean to return to the same beach they came from to lay their own eggs. Their vast world is also one that I can never be part of, and yet in some vicarious way, in my imagination, I claim a small share of their freedom.
I have felt the same way on the occasions I have encountered whales, including one humpback off Newfoundland which swam back and forth underneath and beside our boat, evidently curious about us and what we were doing. It was free to go where it wanted, and yet it took a few minutes to hang around and engage in some human-watching. We felt very privileged.
The natural world is very important to me, and a source of happiness, and for that reason it is also, in these times, a source of pain and grief. Chimney swifts are supremely adapted to a life in the air, and extremely independent, but their numbers, like those of all aerial insectivores, have been declining precipitously. The one thing they cannot adapt to is human-caused destruction of their food supply and nesting sites. Sea turtles have lived in the oceans for 100 million years, but now their survival is threatened by oil slicks, plastics, industrial fishing, beach 'development' and the warming of the oceans.
It is not just a few species that are at risk. Plankton, insects, trees, and everything that depends on them: the whole web of life from the smallest to the largest is showing signs of unraveling.
The calamities that are besetting our world have many faces: greed, short-sightedness, militarism, racism, sexism, endless growth – and they all have one name: Capitalism. The source of the problem, and the hope of a solution, lies with our own species: simultaneously the most intelligent, and the most stupid, of all the creatures living on this earth.
The natural environment I am most at home in is a forest. I have spent countless hours in forests, but I have never seen a wolf, though I have heard, and been thrilled by, their distant howls. Even though I never see them, it is important to me to know that they are somewhere out there in the forest, wild and free. I yearn for them to be there long after I am gone. Yet I am afraid that they, and countless other species, including many whose names I don't even know, may soon disappear from the earth. Knowing this, knowing that we are losing the battle – though it is not lost, and I keep fighting – is a source of profound grief.
Some musings about risk
June 21, 2020 - #
The first time my partner and I arrived in Pukaskwa, a wonderful national park on Lake Superior, planning to spend a week or so camping, we were presented with some disconcerting news. "I just want to inform you," the person in the registration booth said, "that a woman was attacked by a bear in the park yesterday."
Not exactly news one wants to hear. I looked at Miriam, she looked at me. We didn't actually discuss what to do, because we knew each other well enough to assume that we'd have the same reaction, and looking at each other's expression was enough to confirm that. Off we went to pick a campsite and pitch our tent.
We had encountered enough black bears in the woods over the years that even the news of an attack wasn't enough to shake our conviction, born of our own and other people's experience, that bears are usually no trouble as long as you remain alert and, when you encounter one, back off slowly, muttering apologies. Even though we felt sorry for the woman who had been attacked, we suspected, perhaps unjustly, that she must have done something to provoke the bear – and we felt sad when we heard subsequently that the bear had been shot. After all, the park was its home, not ours.
The only time I can recall feeling nervous about a black bear was one time when we encountered a mother with three cubs. We backed off quite expeditiously on that occasion.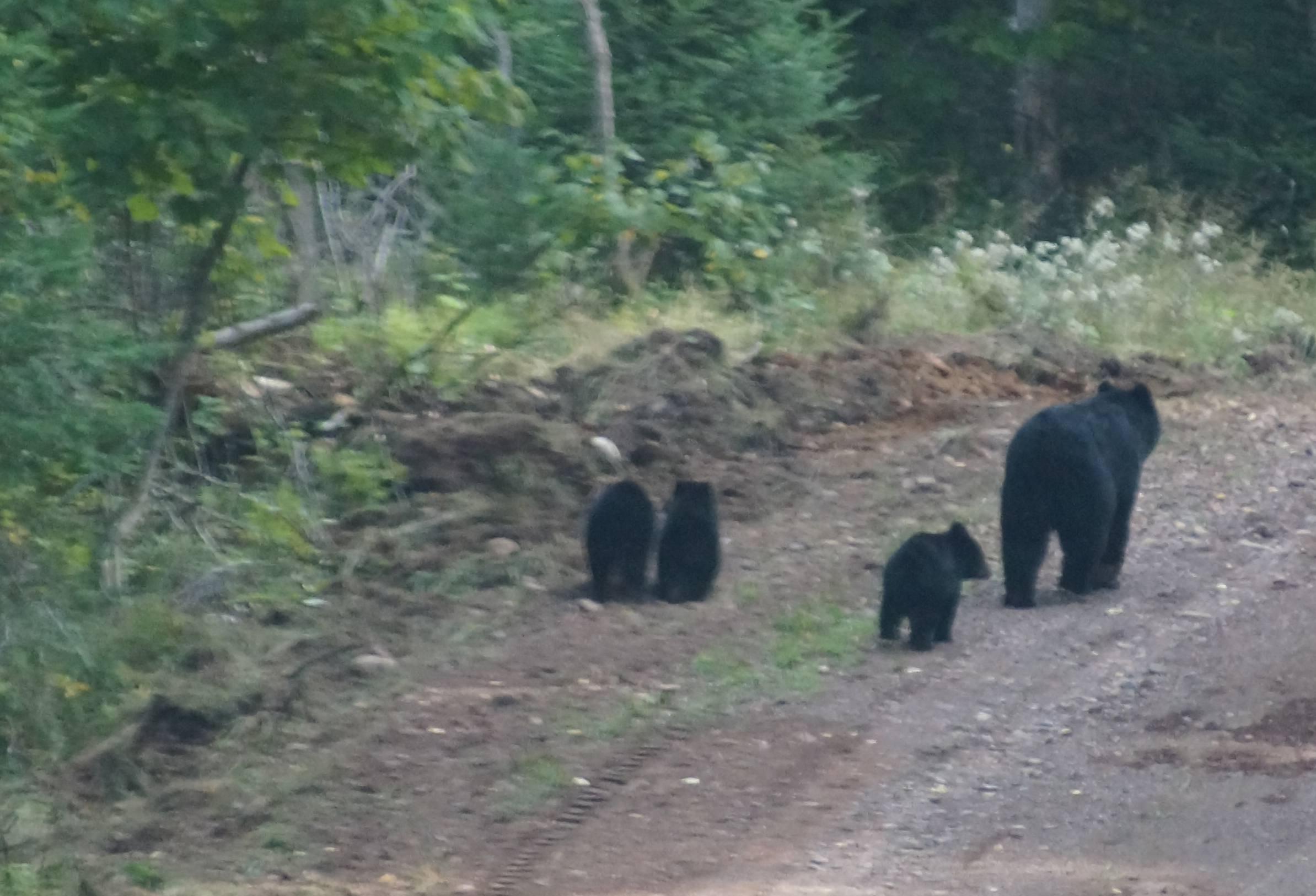 Mother with 3 cubs. Photo by Miriam Garfinkle.
I contrast this Pukaskwa experience with another one, in Southern Ontario, when we were told that a certain path was particularly bad for ticks, that is, the black-legged deer ticks that carry Lyme disease. We declined to set out on that path, both because of a fear of Lyme disease, and because seeing ticks crawling on your pants and sleeves, trying to find a way to get at your flesh, is really creepy. But we did head out on another path, relatively clear of tall weeds, where the tick risk was less, though certainly not non-existent.
All in all, I'm warier of ticks than bears. Black bears will nearly always leave you alone, as long as you leave them alone. Ticks will not leave you alone.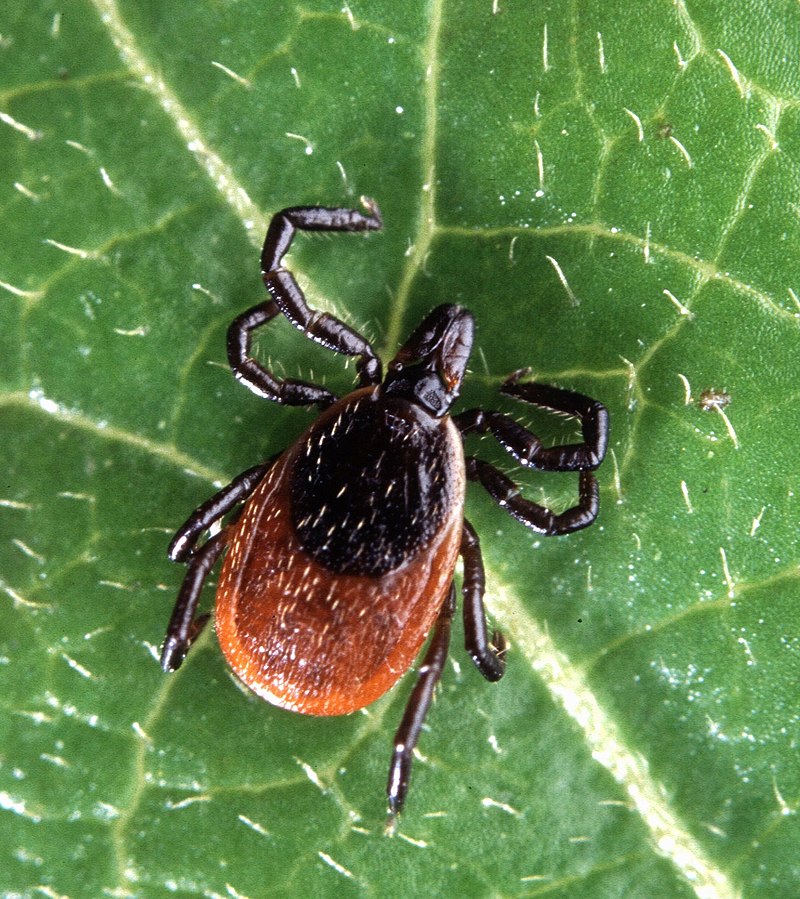 Black-legged (deer) tick.
It's similar with dogs. I'm comfortable around big dogs (unless the owner looks vicious) but wary around small dogs, because I know from experience that it's the yappy little ankle-biters which are liable to rush up to you and take a nip without any provocation.
I was thinking about this in the light of our reactions to COVID-19, and the different ways in which the people that I encounter seem to assess risk, and the choices that leads them to make.
It needs to be said though, that being able to make choices about what kind of risk to accept is itself a luxury and a privilege. The most dangerous situations are those that present a risk that can't be avoided. If your skin is dark, going to the corner store is inherently a riskier activity than it is for someone whose skin is light, and if a cop arrives on the scene, you may be in real danger. If you work in a factory where you are breathing toxic chemicals every day, you may be aware of the risk (though very likely the company is lying about it), but you also know that if you don't go to work, you won't be able to pay the rent and feed your kids, so accepting the risk is not much of a choice. If you're in a First Nations community and dangerous industries open up nearby (e.g. Grassy Narrows, Aamijwnaang), on land that used to belong to your people, you have no choice about what is happening to the air you breathe, the water you drink, and the fish you eat. The risks can be severe, but the choices are crummy.
This is true in the context of the pandemic as well. Even when 'everyone' was being urged to "stay home, stay home" there were many people who had no choice except to leave their homes, go to work and run the risks. The spike we are now seeing among migrant farmworkers, crammed together in close quarters so they can put food on our tables, is a grim illustration of this reality.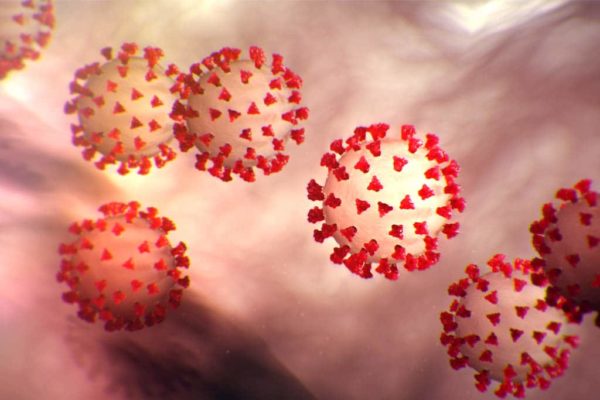 COVID-19 Coronavirus
Even for those who are able to minimize the risks by mostly staying at home and taking all the recommended precautions, the coronavirus challenges us to assess risk, and react to it in ways that seem appropriate to us. I'm out and about quite a bit, and I also have people coming to my place regularly to pick up copies of the children's book ("M is for Miriam") that I wrote recently, so I've been observing, and musing about, the noticeably different ways in which people react to the invisible threat of the pandemic.
The most obvious thing is whether or not they are wearing a mask. I rarely wear mine (a kerchief rather than an official mask) except when I go into a store, but if someone I'm talking to is wearing one, then I'll pull mine up, even when we're standing far apart, mostly because putting people at ease seems like the right thing to do.
Recognizing people I know, and reading their expressions, even when they are wearing a mask, has turned out to be much easier than I would have thought. I know I continue to smile and make other facial expressions when I am wearing my mask, and I perceive that other people do the same. Our eyes and our body language, it turns out, speak for us even when our mouths are covered. And some people, it's easy to tell, feel anxious whenever they are out of their homes, even when they are masked and the behaviour they're engaged in carries little or no risk.
But then what does "little or no risk" mean to each of us? After all, nothing we do in life is totally free of risk. Most of us engage in activities in our daily lives that carry some risk without worrying about it, and yet we may feel disproportionately anxious about other things. I know about that: every time I fly in an airplane, I'm convinced that I'm going to die. Other people, so I've been told, actually like flying.
I was talking to a friend about camping experiences a while ago and mentioned Algonquin park. "But aren't there wolves there?" she asked. "I sure hope so," I replied. "I wouldn't feel comfortable going where there are wolves," she said. Yet this person goes scuba diving in waters where sharks have been seen, which would terrify me. Most of us, it seems, make emotionally based judgements about risk that don't necessarily correspond to actual levels of risk. It's just human nature.
When it comes to COVID, my gut reaction is that everyone who is taking fewer precautions than me is reckless, and everyone who is taking more precautions than me is overly timid.
On the one side of that admittedly indefensible attitude is my own reluctance to die prematurely. I don't expect to live forever, but I really don't want my cause of death to be my own stupidity. I do NOT want to be remembered with a Darwin Award.
That said, I think the most dangerous thing I do on a regular basis – or used to do until our office shut down for the pandemic – is walk to and from work. To do this I have to cross several major streets: Bloor – College – Bathurst – Dundas – Queen – Spadina – Richmond — in a city (Toronto) where pedestrians get mowed down by cars at an appalling rate. So I try to stay alert, which so far has served me well in avoiding cars – and, where applicable, bears – as well as humans who look like they might come too close and spread their viruses in my direction.
Being out in the world, whatever its risks, to me seems preferable to sitting at home and suffering the risks of a sedentary life, which in my case would probably involve eating way too many Covered Bridge Sea Salt and Black Pepper potato chips (Best potato chips ever!). As Thoreau said, people sit as many risks as they run.
I'm going to go for a run now before it gets too hot.
Eratosthenes: Measuring the Earth on the Solstice
June 20, 2020 - #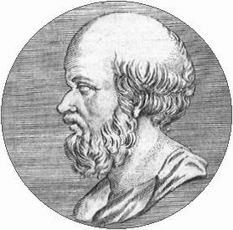 The Solstice falls at 5:44 EDT on June 20 this year.
It's a special day, and for nerds like me, it's also historic because it was on the Solstice in 240 BCE (give or take a couple of years, the record is a bit unclear) that Eratosthenes, a Greek geographer, mathematician, astronomer, poet, and librarian, first calculated the circumference of the earth.
Eratosthenes lived in Alexandria, where he served as the librarian of the great library of Alexandria. He learned from travelling merchants that in the town of Syene, far to the south of Alexandria, on midday on the day of the solstice, the sun shone directly down a deep well, reflecting off the water below, something that happened on no other day of the year.
Eratosthenes knew that the sun would have to be directly overhead for this to happen, and he also knew that this never happened in Alexandria. Using the shadow of a vertical stick, he measured the sun's angle in Alexandria on day of the Solstice, and found that it was about 7.2 degrees away from being vertical, about one-fiftieth of a circle (360 degrees). He reasoned that if he could measure the distance from Alexandria to Syene, he would then be able to calculate the earth's circumference.
Traders told him that it took 50 days for their camels to travel from Alexandria to Syene. Eratosthenes knew that travellers riding camels could cover about one hundred stadia (about 11-and-a-half miles) in one day, so he calculated that the distance from Alexandria to Syene was about 5,000 stadia, or about 570 miles. He multiplied this figure by 50, and arrived at an estimate of about 28,500 miles for the earth's circumference. That's about 15% off the current measurement of about 24,900 miles; not bad for 240 BCE.
Strange Sounds Up in the Trees
June 6, 2020 - #
I'm sitting out back reading (Uncle Tungsten, by Oliver Sacks) but I find I'm being distracted by the sounds coming from up in the trees above my head. Usually I have some idea of what I'm hearing from up above – swifts, robins, cardinals, sparrows, squirrels, cicadas later in the summer – but these sounds I can't place. They're just weird: a combination of whistles, clacking sounds, chuckling, rattling, in no particular sequence that I can make out, and certainly not musical.
Finally I grab my binoculars and have a look. Two birds, darkish. It's not so easy to recognize a bird when it's 30 feet up and you're directly below it. Not for me, anyway. Hmmn, yellow bills. Aha: starlings. Since they have yellow bills, I presume they are adults, since the young have dark bills. They're sitting on separate branches, but occasionally one hops onto the branch the other is on. Some kind of mating behaviour? That seems possible, but they don't seem to be actually doing anything.
I look them up. My Peterson guide says they are "garrulous." That they are. Another bird book tells me that starlings are "monogamous," their version of monogamy being that they stick with one partner until they pick a new one. Yeah, OK.
So maybe they're discussing the pros and cons of raising another brood? Or maybe they just enjoy sitting around making weird noises? I don't know.
This seems to be the story of my life: I see things, but I don't really know what's happening, or why. It wasn't always like this: when I was 20, I knew everything. Since then, life has been a constant journey of discovery: that is, discovering how much there is to know, and how little I know.
The mosquitoes drive me inside. Back to Oliver Sacks.
M is for Miriam
June 5, 2020 - #
I've written a children's book about my partner Miriam Garfinkle, who died in September 2018.
It's an alphabet book, illustrated by Emma Lightstone, with each page devoted to some aspect of Miriam's life: C is for Community, D is for Doctor, G is for Garden, L is for Laughter, N is for Nature, P is for Piano, Q is for Questions, S is for Solidarity, W is for Waffles....
It's intended for kids aged roughly three to nine, but adults who knew Miriam seem to like it too. For more information including how to get a copy, see the Contact page.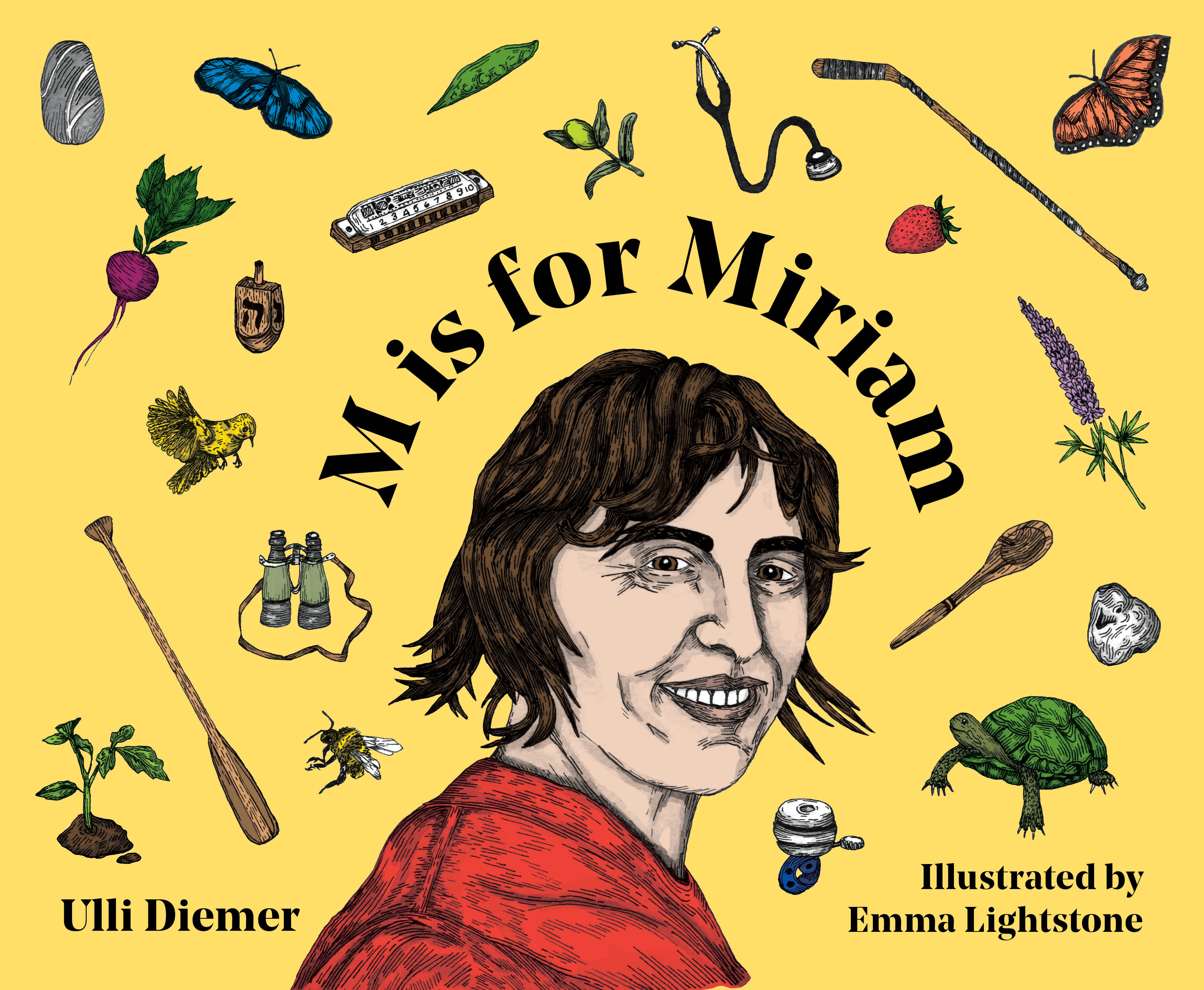 Thinking Clearly in a Time of Crisis
May 12, 2020 - #
A crisis like this pandemic is not a time to stop thinking. It is a time when critical thinking and public discussion are more important than ever.
A small number of officials and politicians are taking decisions with enormous and far-reaching implications for the lives of many people, not just for the duration of this pandemic, but far into the future. The time to have serious discussions about what they are doing, and the direction we are heading in, is now, not some day in the future when it will be difficult, or too late, to change course.
To be clear: I believe that public health officials, the people who are taking a leading role in shaping our response to COVID-19, are doing their best to deal with a very real crisis. I respect their dedication, and I know that it is very difficult to respond to a rapidly changing situation with imperfect information and limited resources. And I certainly have no stomach for the rapidly spreading pandemic of conspiracy theories, let alone the disgusting racist attacks on Canada's Chief Public Health Officer.
Nevertheless, we need to be asking questions....
Read the full article here.
We Don't Repeat
April 23, 2020 - #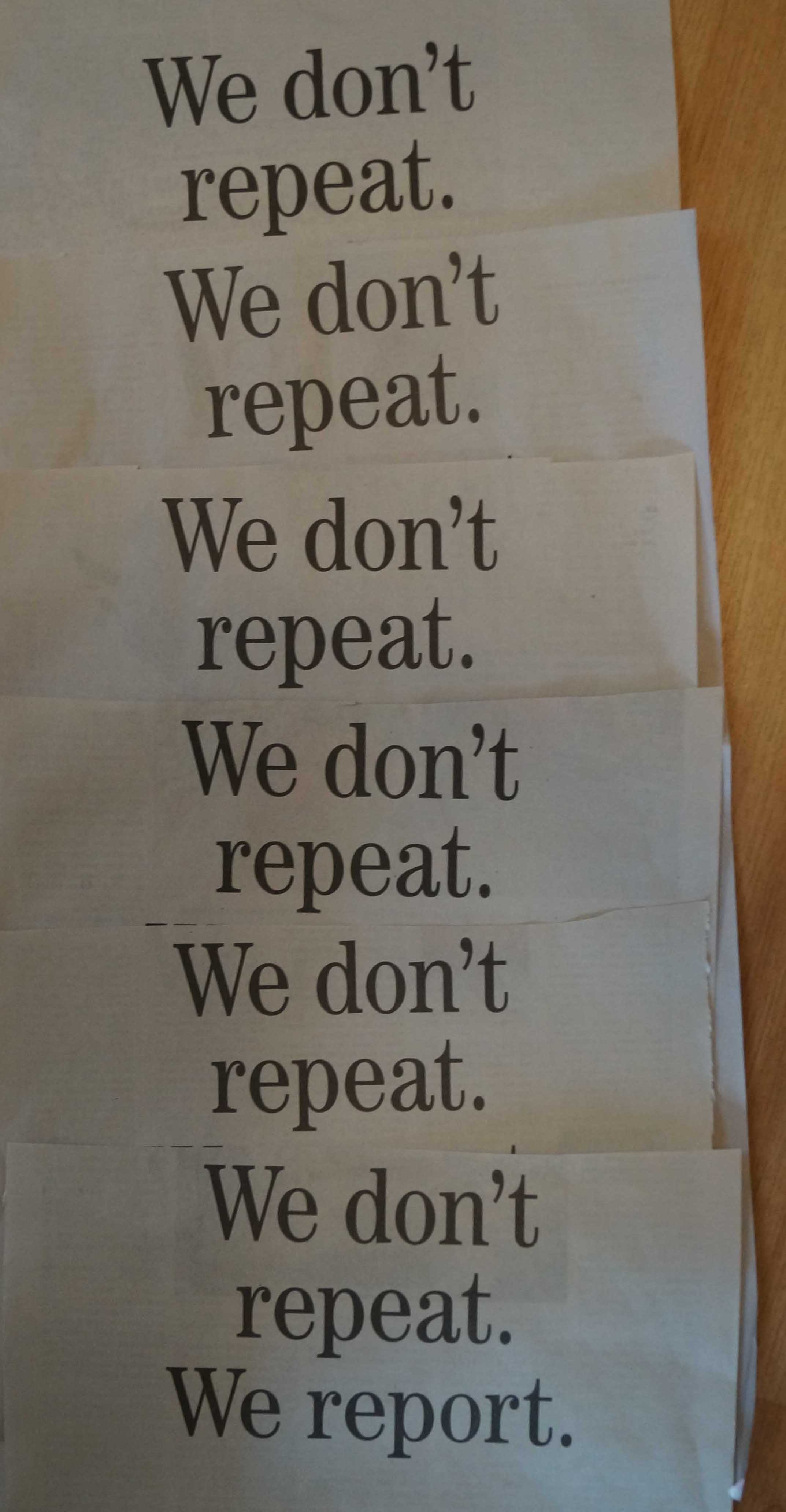 In an uncertain, disquieting world, it is reassuring to have moments that are predictable. For me, one such moment comes every morning when the Toronto Star lands on my doorstep. When I pick it up and take it inside, I am comforted by the knowledge that even though almost the entire paper will be full of COVID-19 coverage, every day the Star will manage to find one page to run a self-laudatory full-page ad telling me that
"We don't repeat... We don't repeat... We don't repeat... We don't repeat... We don't repeat... We don't repeat... We don't repeat..."
Don't Use Bleach
April 16, 2020 - #
Among the many myths about the COVID-19 coronavirus is the theory that you can use bleach on yourself to kill it. DO NOT do this!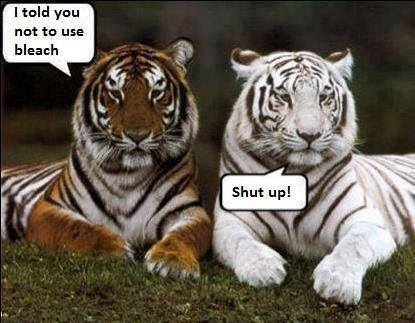 Morality in an Amoral World
March 19, 2020 - #
A crisis is a mirror.
It shows us – if we have the courage to see – who we are as individuals and as a society. The self-congratulatory poses of governments, politicians, and state institutions are confronted with the harsh test of reality. Each of us – as individuals, friends, families, neighbours, communities – face new and sometimes difficult challenges.
The novel coronavirus COVID-19 is such a crisis. Governments? Some are well-prepared, with solid public health systems and free health care for all. Meanwhile, in the US, in mid-February, two weeks after the World Health Organization declared the novel coronavirus outbreak a public health emergency of international concern, the Trump administration pushed ahead with major funding cuts to U.S. public health programs, including a $25 million cut to Office of Public Health Preparedness and Response, and $85 million in cuts to the Emerging and Zoonotic Infectious Diseases program. In Ontario, when COVID-19 struck, public health authorities were facing the looming 27% cut to public health spending announced by the Ford government in its budget. (Belatedly, Ontario has just declared a state of emergency and put those cuts on hold – for now.)
In the confusing rush of events that mark a crisis, it is easy to be so focused on what is happening that we forget to ask why. Yet it is when we ask why that we confront the ethical and moral questions that illuminate who we are and what kind of society we live in.
Why, for example, are pharmaceutical companies competing to produce a vaccine for COVID-19? Why, instead of keeping their work secret, aren't scientists around the world collaborating, sharing their research, and making the results freely available? Why isn't this question even being asked in public discourse? It seems that we are supposed to take it for granted that, above everything else, the goal of scientific work should be to make a profit. U.S. government officials have already stated that an eventual COVID-19 vaccine may not be available to everyone in the U.S., let alone in poorer countries, because it may be 'too expensive.'
We've moved backwards.
The worst epidemics in Canada and the U.S. in the last 100 years were the recurrent polio epidemics. In Canada, an estimated 11,000 people were left paralyzed by polio just between 1949 and 1954. In 1954 alone, there were 9,000 cases including nearly 500 deaths. In the U.S., in 1952, there were 58,000 cases of polio, resulting in 3,135 deaths and 21,269 cases of paralysis. The polio nightmare started coming to an end when Jonas Salk developed the first successful polio vaccine in 1955. The patent? None. Salk refused to patent his discovery: he wanted it to be freely available to everyone.
Salk himself was following in the footsteps of Fredrick Banting, Charles Best, and James Colip, the discovers of insulin. They did patent their discovery – and then sold the patent to the University of Toronto, for $1. They said they didn't want to profit from a discovery for the common good.
Salk's and Banting's attitude would be unthinkable now. What capitalism has succeeded in doing, it seems, is to make it acceptable for corporations to engage in behaviour, on a large scale, which most of us, as individuals, would refrain from as a matter of common decency.
And indeed, as individuals, as friends, as a community, people continue to support and help each other in times of trouble. Informal networks of mutual support spring up, as they nearly always do in a crisis. Beyond the headlines about COVID-19 emergency measures, closures, and social distancing, there are countless stories about people reaching out and helping those who need help.
Yet capitalism tells us, endlessly, that selfishness is good and inevitable. In the place of morality, it proclaims an amoral vision in which nothing matters except making as much money as possible. Greed is good. Exploiting others, destroying the planet, condemning people to a life of poverty and suffering, it's all good, as long as money can be made. Capitalism allows no moral qualms.
While there are some – too many, it's true – who have internalized this attitude, most of us do not act this way in our own lives. Society could not exist if we did, because we need each other. As social beings, we survive and thrive to the extent that we can form and count on relationships that are built on mutual support, co-operation, and trust.
The moral principle that has come to be known as the Golden Rule embodies this truth. Versions of what we call the Golden Rule emerged in many different religions, as the Golden Rule poster below illustrates. The fact that it is part of so many different traditions tells us that it pre-dates those traditions: it is embedded in human nature itself.
If we, or at least most of us, did not recognize the fact that each of us is worthy of respect and deserving of having our needs met, we could not survive as a social species. At the same time, if treating others as we ourselves would wish to be treated were always perfectly natural and automatic, then we wouldn't need a Golden Rule. We don't have a rule that tells us to breathe. We just do it.
One of the things that the existence of the Golden Rule tells us, then, is that we humans are imperfect and full of contradictions. Even when we know what we should do, we sometimes fall short, and need to be reminded or held to account. That, no doubt, is why discussions of the Golden Rule so frequently stress compassion, forgiveness, and second chances. It recognizes that there are times when we need to forgive, and times when we need to be forgiven.
At the same time, no rule, no matter how profound, is a substitute for thinking critically about real-life situations. For example, few of us would advise a woman in an abusive relationship to return to her violent partner and give him a second – third – fourth – fifth chance. There are times when anger is a healthier response than turning the other cheek.
There are occasions, in fact, when, confronted with the life's complexities, we might also want to keep in mind George Bernard Shaw's contrarian dictum: "The golden rule is that there are no golden rules."
Nor does the Golden Rule, by itself, guide us in dealing with those who have power over us, especially when that power is wielded to oppress. To deal with them, we need to draw on another part of our human nature: our impulse to come together and support each other to fight for justice. As Cornell West has said, "Justice is what love looks like in public."
The coronavirus outbreak is a crisis that challenges us to look beyond our own immediate concerns and ask ourselves what kind of world we want to live in. We don't have much time: climate change will make this virus seem like a picnic.
But we do have some time right now, because many of us have had our lives put on hold. Let's try to use that time as constructively as we can.
There are things we can do to help, like donating money, even while we are self-isolating. There are people who are facing this virus – and other concurrent public health disasters, like malaria, which kills 3,000 children every day – under infinitely worse conditions than we are. Think of Yemen, Gaza, Congo. Venezuela and Iran are trying to cope with their outbreaks even while the United States is tightening sanctions on medical and humanitarian supplies.
They need our active solidarity.
One step you can take today is to donate to Tarek Loubani's GLIA Project, which is printing 3D masks and stethoscopes for Palestine and other under-served communities whose capacities for dealing with a health crisis are much worse than ours. You can donate to them here here.
Please help. And stay well!
Ulli Diemer
This article is also available in Bulgarian and Vietnamese.
Keywords: Corporate Ethics – Crises – Ethics – Golden Rule – Human Nature – Kindness – Morality – Pandemics – Public Health – Public Safety
Related Reading:
Abandoning The Public Interest
Contamination: The Poisonous Legacy of Ontario's Environmental Cutbacks
Public Safety: Other Voices, June 26, 2017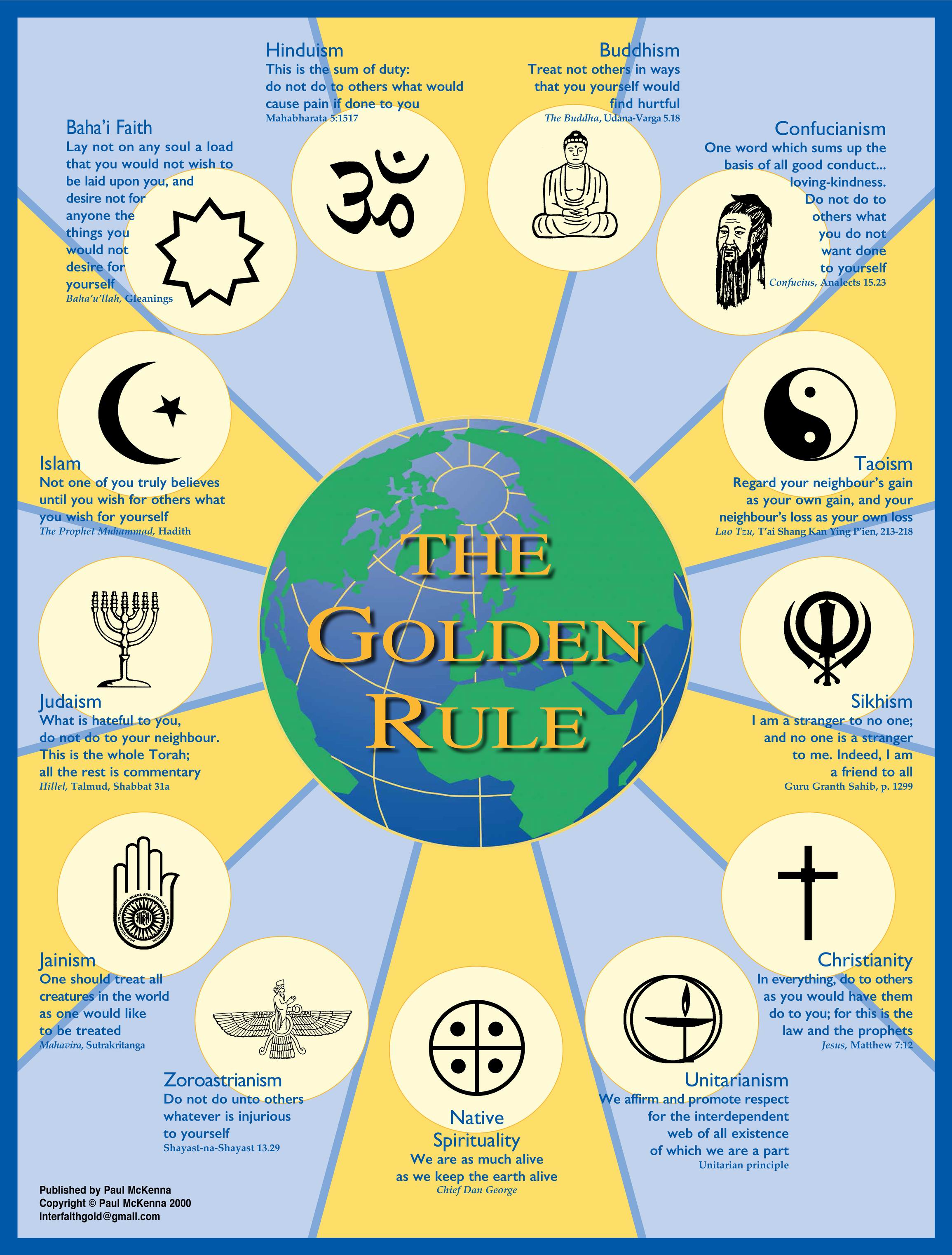 Taking a Stand Other Voices – February 18, 2020
February 20, 2020 - #
Psychologists call it cognitive dissonance. George Orwell called it double-think. Some of us might call it organized hypocrisy.
Call it what you will, it surrounds us. The government proclaims its commitment to 'reconciliation' with indigenous people, and says that its relationship with them is its most important relationship. At the same time the RCMP, following an order by a colonial court, invades unceded indigenous land and arrests people for occupying their own land. Governments mouth platitudes about the importance they place on dealing with the climate emergency while at the same time they build new pipelines and approve massive new tarsands projects. The biggest polluter on the planet – the U.S. military – meanwhile receives constant increases in its budget, even while it pursues demented schemes to take us to the edge of war, mostly recently by deploying a new generation of "low-yield" thermonuclear weapons on submarines. The theory, presumably, is that if the U.S. drops a few "low-yield" nuclear bombs on Russia or China, the Russian and Chinese won't mind too much, and won't retaliate.
All this is business as usual. Fortunately many people across the country, and around the world, are saying no to business as usual. They are taking a stand and disrupting business as usual.
In this issue of Other Voices, we spotlight the actions of people who are taking a stand and, in many different ways, are insisting on change.
See the February 18 issue of Other Voices here.
Keywords: Indigenous Struggles – Militarism – Nuclear Weapons – Oil & Gas/Environmental Issues – Police Raids – Anti-Psychiatry – Direct action – Non-violence – Rural Women
Toronto's newest street sign
January 4, 2020 - #
Toronto's newest street sign went up yesterday on Miriam Garfinkle Lane. I don't think I ever had a favourite street sign before, but this one is now definitely my favourite.
A theological moment
January 3, 2020 - #
I'm walking to work along Bloor Street this morning. Two guys are smoking in a doorway. One of them stops me: "Excuse me. My friend and I, we are having a discussion. Do you know, what is purgatory?"
I reply: "Yes, it's where you go when you aren't good enough to go straight to heaven, but not bad enough to go to hell. It is an in-between place, sort of like jail, where you stay for a period of time, and then when you have served your time, you go to heaven."
Guy: "So you do go to heaven after?" He looks meaningfully at his friend.
"Yes," I reply. "If you believe in that kind of thing."
They seem happy with my answer. I go on my way.
Faith, Hope and Persistence Other Voices – December 15, 2019
December 15, 2019 - #
When we look at what is happening in our world, it can be difficult to believe that there are grounds for hope, let alone faith. And yet we – we humans – continue to live and act in ways that testify to our hopes, and to our faith in the possibility of a better future. We plant gardens and trees, we have children, and we resist injustice and act to protect the planet we share.
Hope is something quite different from optimism. Optimism – and pessimism – assess the likelihood of something happening. But being optimistic or pessimistic is irrelevant to standing up for justice and defending the earth. For most of us at least, our moral principles aren't based on a calculation of the odds. And in fact most acts of resistance, and most movements for justice, arise in the face of what are often overwhelming odds. They are the powerless challenging those with entrenched power. It is only by acting that people who feel powerless come to feel that they do have power. And when we act, that which seemed impossible to achieve starts to become possible, because enough people believe it is possible and are working together to make it so.
Hope is about possibility, not certainty. Even when we know that we are rowing against the tide, as we often are, we know that the future is not preordained. We know the future is shaped by human actions, and so we act. And we hope that our actions will help to steer the future in the direction we want to go in.
When we act collectively, we are also expressing our faith in other people, and in ourselves. Not blind faith – we know our own contradictions and faults, and we know all too well the immorality and cruelty that humans, or at least some humans, are capable of. But we also know, from our own life experience, that part of the common heritage of humanity are impulses to create community, to share, to love one another, to treat others as we ourselves would wish to be treated. And the fact that these capacities exist is a basis for faith in people, including ourselves, and in our ability to change and to rise to our potential to be who we are capable of being. By working to change the world, we change ourselves.
One of the most moving and inspiring human capacities, and one that comes out so strongly when we act together to fight for justice, is our persistence, even in the face of overwhelming odds. This issue of Other Voices shares a number of such stories. In Oaxaca, a multi-ethnic network of towns fights a tenacious ongoing battle to protect their water against corporate takeovers. Mineworkers in South Africa spend nine days underground, on strike, until mine owners agree to act on sexual harassment in the mine. In Nashville, when Immigration and Customs Enforcement agents show up to arrest an immigrant father and son sitting in a van in their own driveway, neighbours spontaneously come out, spread the word to others, and surround the van to prevent the arrest, remaining on the scene until the ICE agents finally leave. Shadidul Alam emerges from jail, having been imprisoned for criticising the government, and defiantly continues his work. Suzanne Berliner Weiss, a Jewish child born in Nazi-occupied France, loses her parents, is cared for by loving caring strangers, and emerges as a adult who devotes her life to working with other for social justice.
When people are moved to act, when they have faith in the people who are acting with them, and when they have hope in at least the possibility of success, then they – we – can be astonishingly persistent. And so we carry on.
See the December 15 issue of Other Voices here.
Keywords: Faith – Hope – Society We Want
Miriam's Nature Calendar 2020
November 26, 2019 - #
Again this year, I created a calendar featuring photos taken by my partner, Miriam Garfinkle, who died on September 15, 2018. Miriam was frequently out in nature, and she'd often have a camera with her. As I did last year, I gathered up some of the photos she took and compiled them in Miriam's Nature Calendar 2020. I printed about 130 copies for friends and family. The PDF version is available online.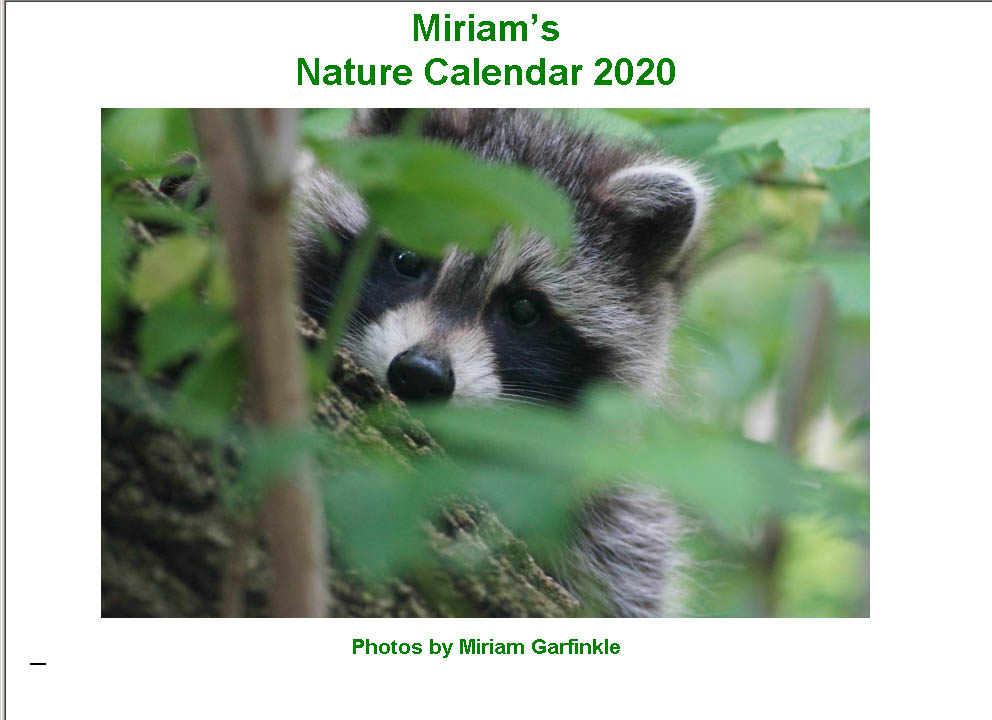 Fallacies about free public transit
November 25, 2019 - #
Whenever the movement for free public transit shows signs of gaining public support, the media digs up 'experts' who furrow their brows and tell us what an impractical idea it is. An article in the November 25 Toronto Star is a case in point. Here is a letter I wrote in response:
Opponents of free public transit resort to two fallacious arguments.
The first is that good transit is more important than free transit in persuading commuters to take transit. This is not an either-or choice. It is quite possible – and necessary, if we are to avert climate catastrophe – to have transit that is good, accessible, safe, and free.
The second fallacy is the claim that providing free transit will be expensive. This is false. The operating costs of a transit system are the same whether the costs are paid out of fares, or out of taxes, or some combination. Providing free transit would in fact eliminate the substantial costs of collecting and enforcing payment, including the horrendous costs of the ongoing Presto debacle.
Free transit simply means that transit is paid for out of general tax revenues, rather than fares. Free transit benefits everyone, including those who don't use it. It is an idea whose time has come.
Keywords: Municipal Transit – Public Transit – Public Transportation – Urban Transportation
What Next? Other Voices – October 27, 2019
October 27, 2019 - #
Millions of us, in many different countries, came out in late September to demand action on the climate crisis. Around the world, in diverse ways, we are working to keep up the pressure. Time is short, and the tasks are huge.
In the midst of our activism and organizing, we need to keep asking ourselves some important questions: What are our goals? And what should we do to reach our goals?
The high of massive demonstrations is often followed by a slump of discouragement, when we realize that nothing fundamental seems to have changed as a result of our protests.
It may be worth remembering the history of other mass protests. In early 2003, a huge anti-war movement arose in reaction to the planned American invasion of Iraq. Some 36 million people came out in cities around to world to protest against the threat of this illegal war, launched on the basis of transparently false pretexts. Despite the massive protests, the war started, hundreds of thousands of Iraqis died, and the fallout continues to this day. The anti-war movement continued for some time longer, and then virtually disappeared, even though the threat of war has been increasing year by year, with the United States started pulling out of international arms control treaties and engaging in dangerous military provocations on the borders of Russia, China, and Iran.
The hard truth is that while mass protests can be energizing while they happen, their momentum can be difficult to sustain unless we are able to convert them into ongoing organizing.
To keep moving forward, we have to find ways of working together to create a counter-power to challenge capitalist system, including the political structures and institutions that sustain it. To put it another way, we have to understand where the real power lies, and we have to have strategies for challenging that power with the power of vast numbers of people, organizing together. We also have to have a clear idea of what our goals are - not only specific goals related to carbon in the atmosphere, but goals of worldwide system change.
This issue of Other Voices includes a number of articles, books, and other resources which suggest approaches to, and answers to, some of those questions.
See the October 27 issue of Other Voices here.
Keywords: Anti-Capitalism – Capitalist Crises – Climate Change – Climate Justice – Ecosocialism – Just Transition – Movement Building – Working Class & Climate Change –
Time for creative disruption?
September 2, 2019 - #
The business world, including business schools and the corporate media, is in love with "disruptive innovations" which "disrupt" established ways of doing things. Like all buzzwords, "disruption" has become a woolly cliche whose meaning is rarely defined. But we are meant to understand that "disruptive innovations" are great, the very epitome of progress – and anyway, they're inevitable, so there is no use questioning them or trying to stop them.
But what gets to be called a "disruptive innovation?" We tend to think that it involves a new technology of some kind, but in fact that is rarely the case. The disruptive innovations we are seeing typically involve a new way of doing something that is already being done, using already-existing technologies.
So what about them is new?
Not so much, actually. They are simply the latest incarnation of a process as old as capitalism itself. Karl Marx described it more than 150 years ago. It boils down to this:
1) Wherever possible, eliminate jobs, because paying workers is expensive. Fewer workers = higher profits.
2) Where it is necessary to have workers, reduce their wages to the absolute minimum and make their working conditions as precarious as possible, to undermine their ability to organize and fight for higher wages and better working conditions.
3) Keep telling people that what is being done to them is (a) progress and (b) inevitable.
Could things be different?
It is possible to imagine other kinds of "disruptive innovations," different ways of doing things which would disrupt the status quo. To bring them about, we would need to come up with creative ideas, persuade other people that they are good ideas, and organize to bring them about. Here are a few ideas, none of them all that original, which would qualify as creative disruptions of the status quo.
1) Free public transit. Eliminate fares and improve service. This would, at the same time, fight climate change, help the working poor, and save all the money wasted on fare collection. We urgently need to transition away from our dependence on automobiles. Transit service that is reliable, efficient, safe, and free is absolutely necessary if we are to accomplish that transition. Let's disrupt the hegemony of the automobile by making transit cheaper and better.
2) Provide good housing for everyone who needs it. Our current system, which treats land and housing as commodities and relies on private developers to build housing, has failed miserably to provide good affordable housing. Let's disrupt the real estate industry, stop treating land and housing as commodities, and start building homes for people, not profit.
3) Disrupt the military-industrial complex. Far from making us safe, the madness of militarism threatens to trigger a war that would wipe out most of the human race. The military, and especially the U.S. military, which dwarfs all other countries, is also the single biggest producer of greenhouse gases and therefore a major cause of the climate crisis. And military production distorts the economy, producing for destruction while human needs remain unmet. A first step in disrupting the military-industrial complex would be to shut down all U.S. military bases in other countries. That's not enough, but it would be a start on the road to the ultimate goal of eliminating the military entirely.
4) Disrupt the tax system. The rich keep getting richer, and the majority of the population keeps getting poorer. One obvious step is to radically change the tax system. Eliminate exemptions and preferential tax treatment for capital gains and investments. Make the tax system truly progressive. Set a maximum income for individuals (let's be generous, and say $300,000 per year). Any income above that would be taxed at 100%. Tax wealth as well as income to prevent rich people from accumulating and holding on to obscene amounts of wealth.
Miriam's Nature Calendar 2019
December 8, 2018 - #
I created a calendar for 2019 featuring photos taken by my partner, Miriam Garfinkle, who died on September 15. Miriam was frequently out in nature, and she'd often have a camera with her. I gathered up some of the photos she took and compiled them in Miriam's Nature Calendar 2019. I printed about 120 copies for friends and family. The PDF version is available online.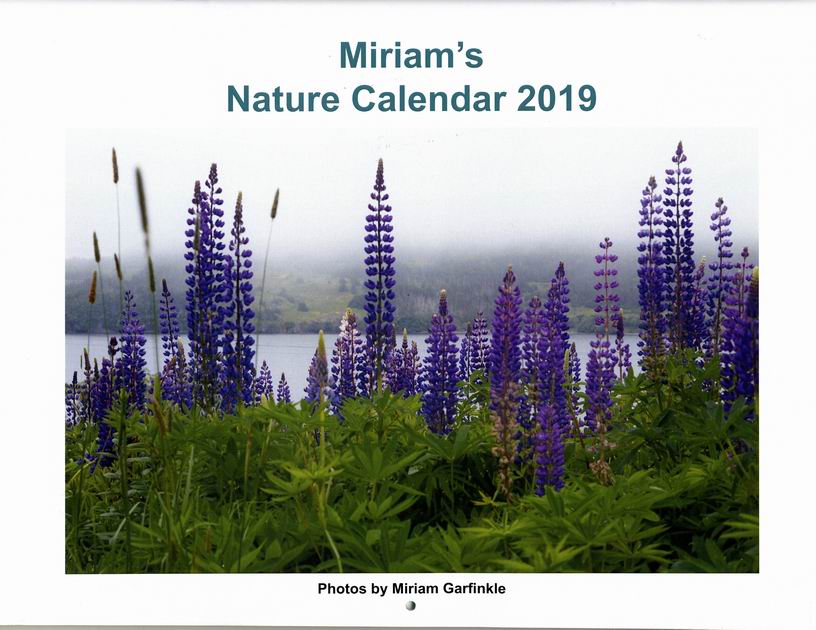 Miriam Garfinkle 1954 - 2018
September 16, 2018 - #
My partner Miriam Garfinkle died on September 15. The obituary I wrote for her appears below. I also delivered a eulogy at her memorial which you can read here.
Miriam died at home, surrounded by the love of her family and friends. Left to mourn, and to cherish her memory, are her partner Ulli Diemer, her daughter Leah, her son Simon and daughter-in-law Melissa, her grandson Ben, sisters Diane (David) and Carol (Johnny), her nieces, nephews, great-nieces, great-nephews, and those she called her "chosen family".
Her chosen family was large, because she touched so many lives: Smadar, Reem, Miriam M., Peggy, Judy, Sini and Kai especially were like family in every sense, and many others were deeply woven into her extraordinary network of relationships.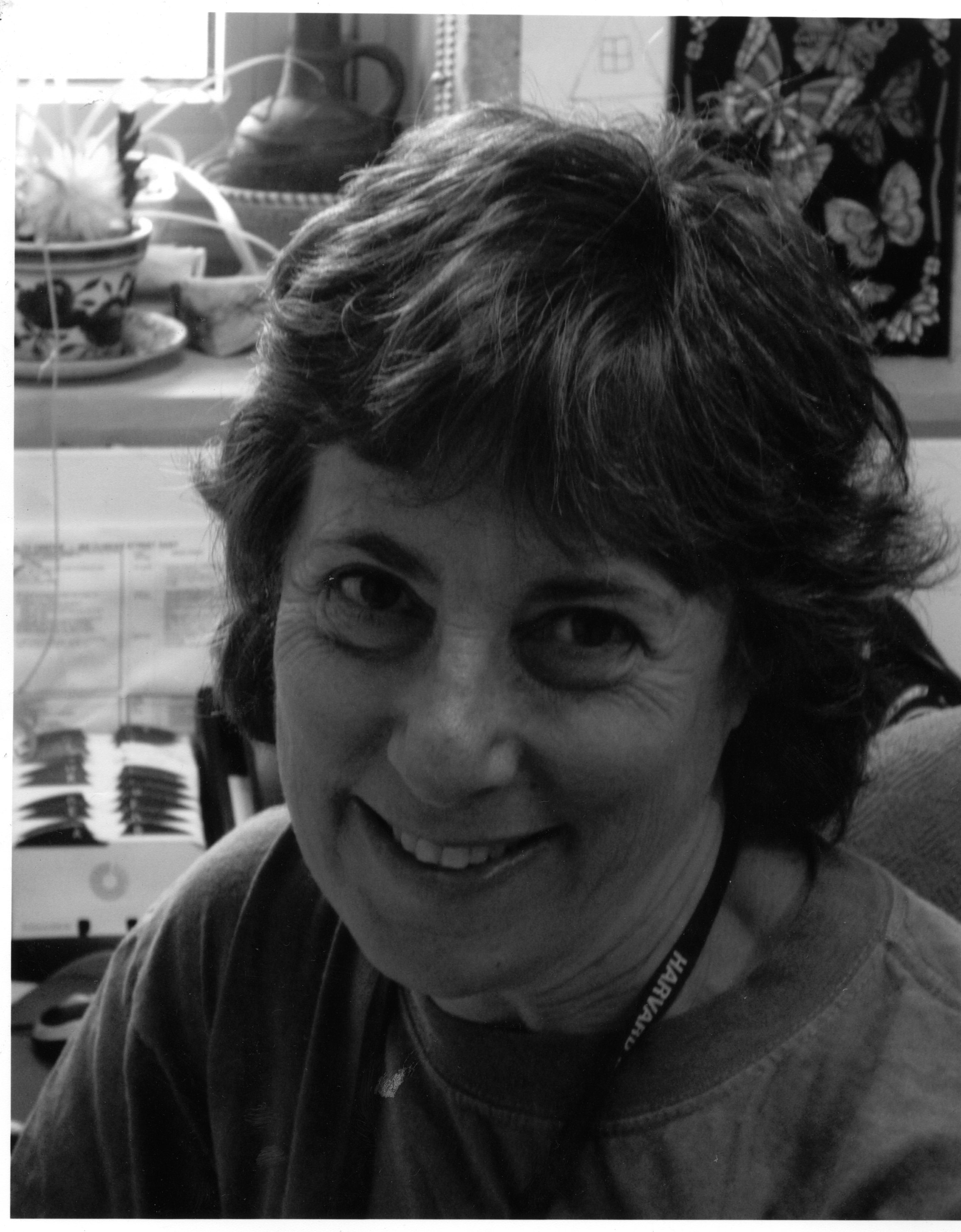 She was an amazing mother to Simon and Leah, and she watched their progress in life with pride and devotion. In her last 18 months, it gave her great joy to see her grandson Ben blossoming into the world.
Dr. Miriam, as she was known to her patients, practised medicine in Toronto for more than 30 years. As a physician, she engaged with her patients in a way that went far beyond the provision of clinical services. She was a doctor who would make a 'house call' on a homeless patient in the park where he lived, head out without her coat in the middle of winter to find a patient having a mental health crisis, or drive twenty kilometres to the home of a patient who didn't have a phone when she received a lab result that needed immediate action.
Miriam spent many years working at the Immigrant Women's Health Centre and at the Regent Park Community Health Centre, where she was known, not only for her conscientiousness and compassion, but for her sense of humour and infectious laugh. Her concern was not only for her individual patients, but for the social conditions that lay at the root of many of their problems. On her own time, she fought for an increased minimum wage, lobbied for better funding for reproductive health care for immigrant women, and occupied a cabinet minister's office to demand full funding for health care for refugees.
Her activism went far beyond issues related to health care. Raised in a left-wing secular Jewish family, she was eight years old when she wrote her first political letters, to U.S. President Kennedy and Soviet Premier Khrushchev, asking them to stop testing nuclear bombs. As she told them, "I am sure me and everybody else will appreciate it." When she was fourteen, she spent Saturday afternoons leafleting outside her local supermarket in support of striking farmworkers.
The cause of the Palestinian people was central to her political activism. As a Jew, she felt a special obligation to speak out about this and to say "Not in my name." She saw the parallels between the oppression of Palestinians and the oppression of indigenous peoples in Canada, and she spoke up often for indigenous rights.
What tied her diverse involvements together was a fierce commitment to justice, to doing what was right. She was a committed socialist who was enraged by injustice and never wavered in her belief that the world had to rid itself of capitalism and replace it with a new society based on justice and grassroots democracy.
Befitting someone who was a force of nature, Miriam was happiest when she was out in nature, be it in Toronto's High Park, Pukaskwa on Lake Superior, or Gros Morne in Newfoundland. Famously impatient with urban annoyances like traffic jams (she would get off the bus and walk rather than sit in traffic), she could spend hours in the woods watching and listening to birds and frogs. At home she was often outdoors gardening, or trying (always failing, but never giving up) to find a foolproof way to keep squirrels and raccoons from raiding her bird feeder.
Perhaps her greatest loves in life were music and dancing. She played piano, guitar, banjo, and sopranino, and she danced at every opportunity, be it at a "mug-up" in Newfoundland, a folk dance in the park, or dancing with Ulli in her own kitchen.
Whatever she did, she did with passion and a sense of joy. She will be missed, but those who lives she touched will remember her for as long as they live.
Interment was at the Necropolis Cemetery. A memorial gathering to celebrate Miriam's life was held on October 28, 2018, at 918 Bathurst Street in Toronto, with about 300 people in attendance. I delivered a eulogy, which you can find here.
Memories of Miriam, and tributes to her life, can be found on the Moments with Miriam page at www.diemer.ca/Docs/MomentswithMiriam.pdf. A collection of Miriam's articles, interviews, talks, letters, activism and photos can be found at www.diemer.ca/Miriam/.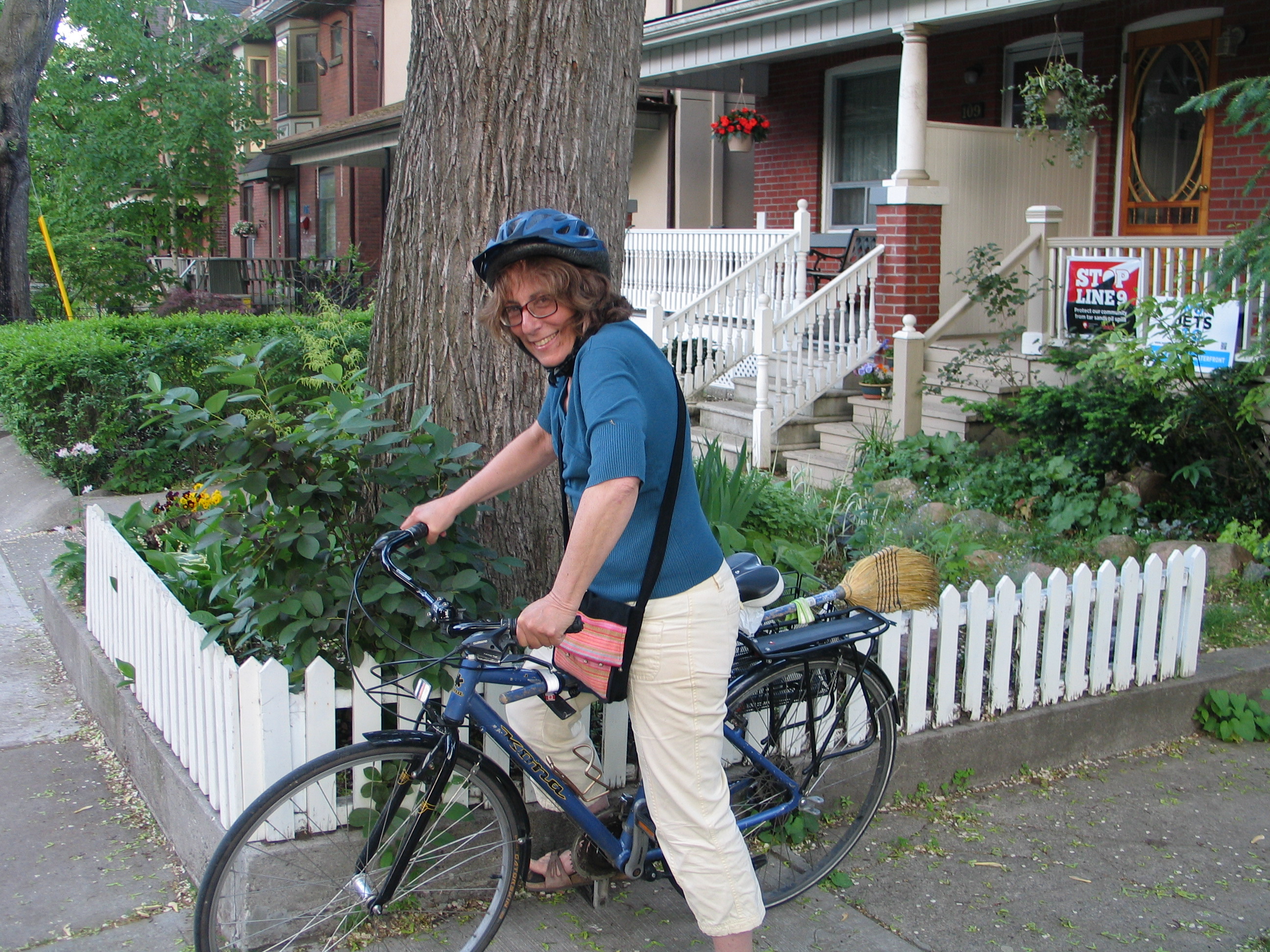 ---
Massacres and Morality Other Voices – June 10, 2018
June 10, 2018 - #
As long as there have been states and armies, there have been massacres. In previous centuries, these were openly acknowledged for what they were: acts of terrorism against those who resisted their rulers or their conquerors, or those who seemed likely to resist in the future. Terrorism was understood by all to be what a state did to keep subjugated populations in line, at home or abroad.
In the modern era, however, rulers of the major colonial powers were confronted by working class struggles in their own countries, including struggles for democracy, at the same time as they were faced with the need to put down the resistance of colonized peoples against their colonizers.
Democracy, even in its limited parliamentary form, was seen as a terrible threat. The British ruling class never forgot that Parliament had tried and executed the king, Charles I, in 1649. The French never forgot that the Revolution had beheaded Louis XI in 1793.
In this new and dangerous world, shaping public opinion became increasingly important for those in power. If the people were going to be allowed to vote, then they had to be made to believe in the legitimacy of the existing social system, and ideology and propaganda are more effective tools for doing this than naked force. In the context of colonialism, the public at home, and the officials and soldiers who imposed their rule on the colonies, needed to be told that what they were doing, no matter how brutal, was done in the interests of defending Western values and Western civilization. In the colonies themselves, it was desirable to persuade the elites, at least, that they too would benefit from colonial rule, which, after all, was bringing them the benefits of Western civilization.
The problem with propaganda, however, is that it is often starkly at odds with reality. When people don't buy into the lies they have been told, they can become dangerous.
And so, all too often, it seems that defending civilization requires massacres.
The model for modern massacres could well be the suppression of the Paris Commune in 1871, when some 15,000 people were slaughtered by the French army in the streets of Paris, causing the politician who ordered the massacre to proclaim "The victory of order, justice, and civilization is at last won!"
The important work of maintaining order, justice, and civilization was also high in the minds of the British authorities in India on that day in April 1919 when residents of Amritsar gathered in the Jallianwalla Bagh, a public garden (park) surrounded by walls, for a meeting to protest recent acts of repression by the British colonial authorities. The British military commander, Col. Reginald Dyer, brought his troops to the Jallianwalla Bagh, had them seal off all the entrances, and then ordered them to fire into the crowd. Shooting continued for ten minutes, until soldiers had run out of ammunition. When they were done, about 1,500 people lay dead, and many more were wounded. Dyer stated later that his intention had been to strike terror into the population to teach them not to resist British rule. In fact, it had the opposite effect: the massacre became an important catalyst of the Indian independence movement.
South Africa's apartheid state confronted a similar gathering in Sharpeville in 1960, when residents defying the law requiring them to carry passbooks at all times came to the local police station, without their passbooks, in an act of civil disobedience, to offer themselves up for arrest. The police responded by firing into the crowd, killing 69 people, 10 of them children, and injuring 180 others. Sharpeville marked a turning point in South Africa's history: it galvanized the anti-apartheid movement within the country and internationally. The date of the massacre, March 21, is now commemorated as the International Day for the Elimination of Racial Discrimination.
The record of massacres by the defenders of order, justice, and civilization is endless, and many of them have entered our collective memories: Nanjing in 1937, May Lai in 1968, Soweto in 1976, Tiananmen Square in 1989....
And Gaza.
The horror that is Gaza began in 1948-9, when a quarter of a million Palestinians fled, or were driven from their villages by the forces of the newly formed Israeli state. The villages they left behind were quickly levelled and taken over by Jewish settlers. In Gaza, the pain of expulsion was if anything more severe, because many of the refugees in the camps could actually see their land across the dividing line, and watch as the settlers took it over.
Israel has kept Gaza under a state of siege since 2006. It has cut off, or placed severe restrictions on, fuel, medicine, food, building materials and other essential supplies, including equipment needed to keep water and sewage systems working. Gaza is essentially a giant prison, a ghetto, one of the most densely populated places on earth. The United Nations has forecast that the infrastructure to keep people alive is facing complete collapse by 2020.
Israeli leaders have repeatedly said that they want to make conditions so bad that the people will be forced to leave. The cruelty and cynicism of this collective punishment (illegal under international law, for what that is worth) is all the more apparent when one considers the simple fact that the people in Gaza cannot leave. There is nowhere for them to go.
Except for this: there is somewhere for them to go – the lands they were driven from. And in fact international law states unequivocally that refugees must have the right to return to their place of origin. The problem is that the states which form the so-called "international community" have no intention of requiring Israel to comply with international law.
But this reality – the fact that increasingly desperate people are living in refugee camps that are in many cases within walking distance of the land they were driven from – does a great deal to explain the extraordinary courage with which the unarmed Palestinians of Gaza have faced the heavily armed Israeli soldiers who are shooting at them from raised positions several hundred yards away behind a massive fence. Much of the world seems to have missed the significance, but it is essential to remember that the actions they have been taking are called "The Great March of Return." The Palestinians are saying that they will never give up their right to return to their lands.
The massacres the world has been witnessing are Israel's ruthless response to the people it has victimized. More than 120 Palestinians dead, more than 12,000 wounded. No deaths or injuries among the Israeli snipers who have been doing the killing. And still Israel's propaganda – parroted by much of the 'mainstream' media in the West – tells us that Israel is acting in self-defense.
Nor is there any question that perhaps some of the deaths and injuries were unintended. The Israeli Defence Force (IDF) itself told us that "Nothing was carried out uncontrolled; everything was accurate and measured, and we know where every bullet landed." This is no idle boast. Israel has developed the world's most advanced systems for surveillance, targeting, and killing. They do know exactly where every bullet lands. Nothing they do is unintentional. This was demonstrated again quite clearly on the day, May 19, when the Canadian doctor, Tarek Loubani, was shot by an IDF sniper. As Loubani points out, during the previous six weeks, not a single medic – all of whom wear uniforms clearly identifying them as medics, and who stand apart from the main protests – was shot. Then, on May 14, on one day, the IDF shot 19 medics. Can anyone doubt that this was intentional, that "Nothing was carried out uncontrolled; everything was accurate and measured, and we know where every bullet landed?"
Another thing the IDF has told us is that some of the Palestinian protesters have been throwing stones in the direction of the fence. People several hundred meters away, throwing stones!
Once upon a time, so the story goes, another brave individual in this land confronted a powerful hostile army with nothing but stones in his hand. He too faced daunting odds, but, in the end, it was David who prevailed against Goliath and his army.
But of course, that was different, because David was an Israelite, and therefore a hero, whereas Palestinians are – Palestinians, and therefore not fully human, let alone heroes.
The extreme and widespread racist prejudice against Palestinians is at the root of much of the indifference or hostility that Palestinians and their allies have to fight against in their efforts to win sympathy and support for their cause. People who claim to have the highest moral principles immediately forget those moral principles when Palestinians are involved.
Indeed, one of the easiest ways to test whether so-called moral principles are really moral principles is to replace the word 'Palestinian' with 'Jew' in describing a situation or event. Suppose, for example, that 1.75 million Jews were imprisoned in a ghetto for decades under ever-worsening conditions. Suppose that the occupying power that was imprisoning them systematically destroyed their homes, denied them access to clean water and medicines, and shot them down whenever they gathered to protest. Can we imagine the 'world community' standing by and supporting the occupier?
In fact, there is a historical parallel to the situation in Gaza. In 1943, the residents of the Warsaw Ghetto rose up against the occupying power, using not merely stones, but guns and grenades. Do we condemn them for resorting to violence under the circumstances they found themselves in? Or do we admire their courage?
And how do we judge the soldiers who put down that uprising, and the commanders who gave them their orders? What distinguishes those solders, morally speaking, from the IDF snipers who shoot unarmed protestors, and then are caught on camera cheering their kills? And how do we judge the civilian population of Israel, many of whom openly support and cheer their soldiers as they go about their work of killing Palestinians? And what can we say about the political leaders of other countries, Canada say, who sit down and smile and make deals with officials of the Israeli government at the very moment that the killing is going on?
Consider these questions. In this issue of Other Voices, we have tried to bring you some voices – and pictures – of Palestinians, in Gaza especially. Consider their courage, listen to their voices, and consider what you can do to help them.
See the June 10 issue of Other Voices here. Sign up to receive Other Voices by email here
Keywords: Massacres – Morality – Gaza – Complicity – Crimes Against Humanity – Israel – Israeli Military – Israeli War Crimes – Military Violence Against Civilians – Nakba – Palestine – Palestinian Refugees – Palestinians – Snipers – Soldiers
Their Internet or Ours? Other Voices – April 21, 2018
April 21, 2018 - #
What happened to the Internet? The Internet, which was at one time a free and open space for sharing information and ideas, has been privatized and twisted to serve the profit-making agenda of huge corporations, working hand-in-glove with governments which want to suppress opposition and alternatives. What can we do about it? Is it our Internet or theirs?
Some thirty years ago, the Internet, which up to that time had been a communications network used by the U.S. military and a handful of elite academic institutions, was becoming available to tech-savvy members of the public. Electronic Mail (E-mail) was coming into wider user. USENET discussion groups and Bulletin Board Systems (BBS), which allowed users the ability to share information and engage in discussions with like-minded individuals, were proliferating. In the late 1980s, Tim Berners-Lee developed the Hypertext Transfer Protocol (HTTP), a key break-through which made the World Wide Web possible.
A fundamental dimension of the Internet of that time was its hostility to any form of commercial or corporate use. Many systems expressly forbad all advertising or the use of email to send commercial messages of any kind. Servers were run by non-profit institutions.
But the very openness of the Internet made it possible for companies to set up their own Web presence. Commercial Internet Service Providers sprang into being. There was no governing authority which could stop them, and with limitless amounts of money and resources at their disposal, within a few years their presence swamped the anarchic early Internet. Aspects of Internet management were privatized by the U.S. government. Private companies were created to sell Internet domain names, requiring any organization with a website to pay an annual licensing fee to a private company. If there were disagreements about the use of a domain name, large corporations would almost automatically prevail over small non-profits.
In the new millennium, these trends accelerated. New forms of communications networks were created, and nearly all were controlled by corporations. Cell phones used networks owned by private companies: an inefficient and wasteful, but very profitable, approach. Social media and communications apps sprang into being, and even though they are perfectly suited to being controlled co-operatively by their users and the workers who maintain them, they are almost all corporate.
As the Internet became privatized, the dominant corporations were no longer content to merely publish advertising in the manner of the print media. Now, they entered the high-profitable business of spying on their users: gathering every possible piece of information about them, and then not only using that information to target their own ads, but also selling it to any other commercial entity with the budget to pay for it. The state, in the form of its national security establishments, gets to access the data as well.
Governments did everything they could to facilitate the commercialization and corporatization of the Internet, but they also have their own agendas. A key preoccupation for a government is maintaining its own legitimacy. The mainstream media, including online media platforms, play an important part in what Noam Chomsky and Edward Herman call "manufacturing consent."
But a problem with the Internet is that it allows for alternative points of view to be disseminated as well. Even though alternative media and individual bloggers have nowhere near the reach of the commercial and state media, some at least have attracted large audiences because they challenge the official narratives. They have helped to undermine the credibility of governments and mainstream media because they continually challenge their lies and distortions. Those in power see this as a major problem, and an intolerant affront.
The result has been another set of manoeuvres to push these insolent challengers deeper into the shadows. One part of this corporate-state offensive has been legislation to end "net neutrality" in the United States. Whereas previously all information on the Internet moved in the same way, over the same available bandwidth, now corporations that control the technical infrastructure are allowed to give priority to some information, while slowing down other content. This will mean that websites owned by companies able to pay for better service will be served up fast, while those who aren't able to pay will be slowed down. Given the nature of the Internet, where people expect to click on something and then see it instantly, sites that take five or ten seconds to load because they are on the slowed infrastructure will lose a huge percentage of their users.
Meanwhile corporations like Google and Facebook, in the name of combating 'fake news' and 'anti-social' views, are taking steps to downgrade or effectively eliminate views critical of the status quo. Google has changed its algorithms to downgrade or disappear content from many alternative websites. Facebook is filtering its newsfeeds to ensure that the 'news' being shared comes from 'reputable' sources. By reputable sources, they mean the corporate media.
What can we do? The articles in the April 21, 2018 issue of Other Voiceshelp to explain the dimensions of the problem. They offer some tools, for example tools for protecting your privacy and securing your devices, and they make some suggestions, such as moving away from corporate platforms to the extent that you feel able to do so.
One important thing you can do is share content that appears in the alternative media and on alternative websites (e.g. Connexions) When we share content directly (whether in social media, by email, etc.) we give a boost to critical views and analyses, and help more people to find them and see them.
See the April 21 issue of Other Voices here. Sign up to receive Other Voices by email here
Keywords: Censorship/de facto – Corporate Agenda – Fake News – Free Software – Internet/Equality of Access – Open Source Software
Misleading figures on greenhouse gas emissions
(Letter to the editor)
April 12, 2018 - #
A letter to the editor from an oil industry apologist (April 12) tries to excuse the Alberta oilsands' growing carbon emissions with the argument that Canada accounts for "just" 1.6 per cent of global greenhouse gas emissions. Even if that figure were accurate, it would mean that Canada is producing emissions which are more than three times as large as its proportion of the world's population. In order not to exceed its share, Canada would need to reduce its emissions by at least two-thirds.
But in fact the figure of 1.6 per cent omits a huge portion of Canada's greenhouse gas emissions. It is based on the pretense that if the oil the industry extracts from the ground isn't burned until after it is shipped across the border, then we aren't responsible. This is nonsense. It's like saying that if you throw your garbage across the fence into your neighbour's backyard, it's her problem and you bear no responsibility for it.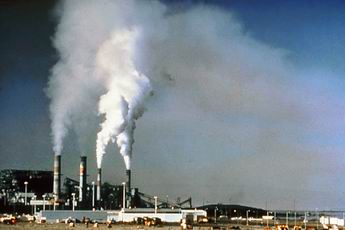 The make-believe number of 1.6 per cent also ignores the fact that a substantial proportion of Canada's emissions are actually produced in countries like China in the course of manufacturing goods that we consume. If factories in Asia are burning fossil fuels in order to produce goods for us, then those are also our emissions. We also need to add the enormous consumption of fossil fuels produced by shipping products across the ocean. The shipping industry, together with air transport and air travel, are huge contributors to carbon emissions and therefore to global climate change, yet we pretend we don't need to count them.
Canada's energy-wasting economy, and Canada's petroleum industry in particular, are urgent problems for the entire planet. We need to accept this fact and act on it, without deluding ourselves with misleading statistics.
Keywords: Alberta Oil & Tar Sands – Carbon Dioxide Emissions – Climate Change – Greenhouse Gas Emissions – Oil & Gas Industry
Guidelines for police in dealing with mentally ill people
April 5, 2018 - #
An investigative report by the CBC shows that more than 460 people in Canada have "died in encounters with police" since the year 2000. Why do they say "died in encounters with police" rather than "killed by police"? Well, because some people have a perverse tendency to die from heart attacks or other sudden medical emergencies while being tasered or beaten up. That's not our fault, the cops always say.
In any case, the CBC's report shows that 70% of those who died suffered either from mental illness or substance abuse problems, or both. A disproportionate number are black.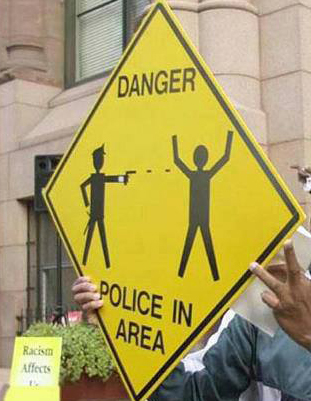 Predictably, this report concludes, as all such reports do, that the police need more "training" to deal with mentally ill people. Police spokespeople agree that more training would be a good thing, but they complain that it's so hard to get that training, and to get it right. "We're not getting information about what kind of words or actions might trigger more aggressive behaviour, or what kind of words or actions might have a calming effect on a person in a crisis," complains the president of the Canadian Police Association.
Strangely, though, other people who regularly encounter persons in crisis, for example emergency room nurses, or staff at drop-in centres, or even bouncers in bars, seem able to calm things down without shooting anyone or tasering anyone. What secret knowledge do they have that eludes the cops?
I don't claim to have the skills to provide training in this area, but let me offer these initial guidelines for our puzzled cops:
1) Don't shoot.
2) Back off.
3) Don't shoot.
4) Speak calmly and ask if you can help.
5) Don't shoot.
Related:
Whose problem?
Are the police doing their job?
The end of carding?
Keywords: Killings by Police – Police Training
Why aren't we expelling Israel's diplomats?
(Letter to the editor)
March 31, 2018 - #
Last week Canada expelled Russian diplomats on the strength of unsubstantiated allegations that Russia was involved in the poisoning of a former spy in Britain. Foreign Affairs Minister Chrystia Freeland called the incident a "despicable, heinous and reckless act, potentially endangering the lives of hundreds."
This week, Israeli military snipers killed 15 peaceful demonstrators in Gaza and injured hundreds of others with live fire.
Is there any way to characterize this massacre as anything other than a "despicable, heinous and reckless act?"
Will the Government of Canada now expel Israeli diplomats to show its condemnation of Israel's actions?
Looking for answers, creating alternatives Other Voices – March 25, 2018
March 25, 2018 - #
The March 25, 2018 issue of Other Voices features people who are questioning and challenging the way the world works and trying to create better alternatives.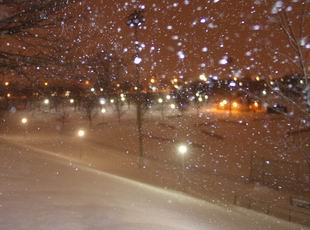 Phyllis Omido, a courageous environmental activist in Kenya who faced arrest and physical intimidation, has led a successful campaign to force a lead-smelting company that was poisoning residents to shut down.
Justin Podur challenges the way the corporate media systematically spread lies and misinformation about Venezuela, a country faced by a systemic campaign of economic sabotage led by local elites and supported by the United States and its allies.
Judith Deutsch reviews Norman Finkelstein's new book on Gaza. She asks: why are states and corporations assumed to have a "right to exist" but people – specifically, in this case, the people of Gaza – are not said to have a right to exist.
Bruce Lesnick asks what is the best way to organize against the mobilizations of the right. Most crucially, he asks, "how can we best harness the power of the 99% – the working class majority – in this ideological, social and economic battle?"
The book of the week is "Creating an Ecological Society: Toward a Revolutionary Transformation" by Fred Magdoff and Chris Williams. They set out to show that it is possible to envision and create a society that is genuinely democratic, equitable, and ecologically sustainable. And that it is possible – not one moment too soon – for society to change fundamentally and be brought into harmony with nature.
See the March 25 issue of Other Voices here. Sign up to receive Other Voices by email here
Keywords: Alternatives – Counter-revolution – Ecosocialism – Gaza – Israeli War Crimes – Organizing – The Right – Venezuela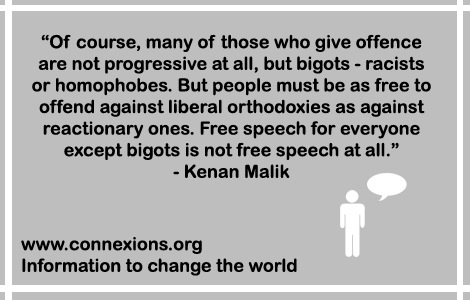 Hearts and Minds: How Do People Change? Other Voices – February 17, 2018
February 17, 2018 - #
If we want to change the world, we need other people – millions, eventually hundreds of millions of others – to agree that the world needs changing and to join us in changing it.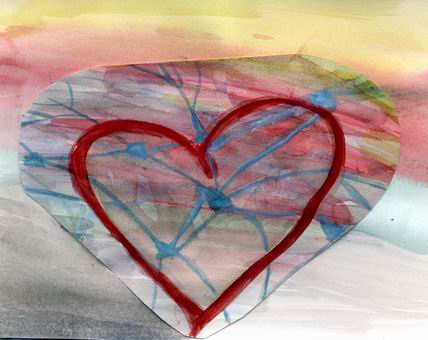 It's a daunting prospect. How can we reach and persuade those who may have voted for the likes of Donald Trump and those like him in other countries, or who are not interested in engaging in 'politics' at all?
Many on the left practise their own version of political disengagement. With the best of intentions but questionable priorities, they reach out to the already converted to organize actions which bring together the same small groups of people to proclaim their principled dissent from the status quo. What is all too commonly missing is any attempt to reach out to the vast majority of the population, those who won't come to, or ever even hear about, the protests of the left.
How can we reach the millions we need to reach and engage if fundamental change is to happen? How can we accomplish the essential task of persuading a majority of the population that a fundamental social and economic transformation is necessary?
Even more importantly, what will it take for people to come together and act collectively to bring about that transformation? What can we do to help make this happen?
This newsletter presents a number of approaches to answering this crucial question. At heart, though, they share the same fundamental wisdom: you do it by talking to people. One-on-one, or in small groups. And talking to people, having conversations, means listening and asking questions. A good organizing conversation, says Jane McAlevey, is 70 per cent listening and 30 percent talking. The key to canvassing people door-to-door, says Momentum, is asking people what they are concerned about, and listening to their answers.
There is another crucial element to this approach: it means talking to strangers. People you don't know, people who aren't political. On their doorsteps, on the street-corner, in front of public buildings.
While every conversation we have can potentially have an impact, to be effective in bringing about social change, such conversations need to be part of a strategy for organizing. Groups working for change need to prioritize organizing that reaches out to people, ordinary people, where they work, live, shop, and play.
Finally, we need to understand that having conversations and listening to people is not a mere tactic, a technique to get them to listen to what we have to say. Listening to people means hearing what they say, and learning from it. We don't have all the answers. We have much to learn, and we have to be open to learning. It is not only other people, but we too, who need to change if the world is to change.
See the February 17 issue of Other Voices here. Sign up to receive Other Voices by email here
Keywords: Community organizing – Compassion – Empathy – Grassroots Campaigns – Kindness – Labour Organizing – Left-Wing Politics – Listening – Organizing – Transformation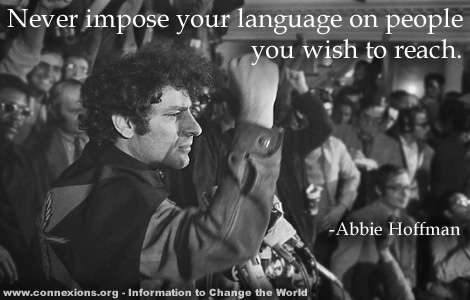 A puzzling moment in the park
February 14, 2018 - #
A woman is playing with her dog. It's a friendly tail-wagging German Shepherd, excited by their game of fetch, tugging on the stick in her hand, impatiently waiting for the next throw.
"When you start approaching the final stages," she tells it, "you start to lose focus, and that's when you get into trouble."
I'm bemused. I know that German Shepherds are quite intelligent, but even so this seems like awfully sophisticated feedback to be giving a dog. And anyway, the dog seems very focused indeed.
The woman continues speaking. I realize that she talking to someone on the phone. Presumably not a dog.
The German Shepherd runs happily after the stick, and I too trot on my way.
What are we eating? Other Voices – January 21, 2018
January 21, 2018 - #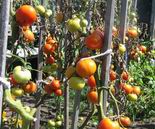 What are we eating? A simple question which opens up a labyrinth of devilishly complex issues about production and distribution, access to land, control of water, prices, health and safety, migrant labour, and much else.
For millions of people, the answer is brutally simple: not enough to survive. UNICEF estimates that 300 million children go to bed hungry each night, and that more than 8,000 children under the age of five die of malnutrition every day. The UN's Food and Agriculture Organization (FAO) estimates that 12% of the world's population is chronically malnourished.
How is this possible in a world where there is an enormous surplus of food, where farmers are paid not to grow food?
A short answer is that food production and distribution are driven by the need to make profits, rather than by human needs. The international system of corporate-dominated food production and sales that is misleadingly referred to as the "market" exists to maximize corporate profits. Everything follows from that. The 'market' responds to 'demand' (though that 'demand' is often artificially created by marketing campaigns). Bottom line: if people are hungry because they have no money to buy food, they don't create a 'demand' for food, and the 'market' doesn't produce or allocate food for them.
This is not a new development. During the Irish famine of the 1840s, when one million people died of starvation, rich landowners were exporting food from Ireland. Why? Because foreign buyers could afford to pay, whereas the Irish peasants had no money with which to buy food. The Ethiopian famine of the 1980s was a similar story: the country was producing enough grain to feed everyone, and indeed continued to export food during the height of the famine.
In the past few decades, the increasing corporatization of the food system has been bringing about enormous changes.
In North America, traditional family farms are a threatened species. Large industrial farms expand, while smaller farms sell out to the big operations or, if they are close to cities, to real estate speculators and builders. Large or small, nearly all farmers are heavily in debt and trapped on a treadmill of borrowing against next year's earnings to buy this year's seeds, fertilizers, and pesticides, all controlled and sold by huge agribusiness corporations.
In Africa, land that has been farmed by local farmers for countless generations is being taken over by foreign mega-operations, many of them Chinese. In India, international agro-chemical monopolies have been pushing GMOs and new crop varieties, resulting in a series of rural disasters, whose consequences include a horrific wave of farmer suicides.
Another worry for anyone who consumes food – that is, everyone – is the safety of the foods that we consume. We are all guinea pigs in a massive, unprecedented, and uncontrolled experiment on human health and the earth's ecosystems. What happens when our bodies, our lakes and rivers, our soil, and our air are saturated with an ever-increasing broth of chemicals, antibiotics, and genetically modified lifeforms?
If there is good news in all this, it is the fact that so many people are coming together to resist in various ways, large and small. This issue of Other Voices highlights a few. Many more stories and resources can be found via the Connexions website.
See the January 21 issue of Other Voices here. Sign up to receive Other Voices by email here
Keywords: Food – Food Sovereignty – Industrial Agriculture – Seeds – Urban Agriculture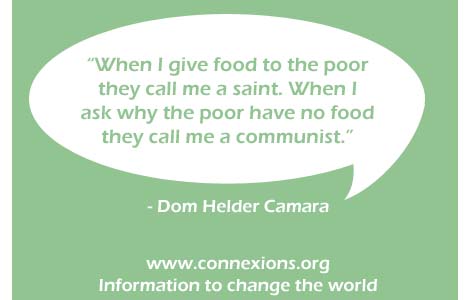 Collective Memory and Cultural Amnesia Other Voices – December 17, 2017
December 17, 2017 - #
The December 17, 2017 issue of Other Voices, the Connexions newsletter, focuses on Collective Memory and Cultural Amnesia.
Our society is obsessed with the short-term present. It devalues memories and the past. That's the nature of capitalism, especially the speeded-up hypercapitalism of today. The past is useless: profits are made by getting rid of the old and replacing it with something new.
Certainly this applies to commodities, which, as Marx taught us, are both the incarnation of value under capitalism, as well as the embodiment of capitalist values. Commodities (whether or not they take a physical form) have to be destroyed or made obsolete so that new commodities can be sold.
The need to eclipse the past also applies to ways of living. For the sake of increased profits, steady jobs have to be eliminated and replaced with precarious work. Unions have to be ground down and where possible destroyed. Farmers practising traditional agriculture have to give way to industrial farming, or be forced off their land. Culture has to be packaged as a product so it can be bought and sold.
This ceaseless enterprise of social engineering works best if people can be made to forget that things once were different. Collective memories of unionized jobs with benefits, air you could breathe and water you could drink without being poisoned, times when you could live your life without being spied on by the government and the corporations – such memories are dangerous. It's best if people forget that such things ever existed.
Even more dangerous are collective memories of resistance – times when people got together, and fought for their rights, sometimes winning, sometimes losing. The very idea that things were different in the past, and could be different in the future, is perilous because it gives people dangerous ideas.
Official society, including the mainstream media, busily carry on their daily work of fostering social amnesia, focusing on the present and the trivial, while erasing the past by misrepresentation or neglect. Certainly neither media nor governments have any interest in having people remember the lies that were used to justify past wars and past crimes. Recycled lies (including promises of a better future) work best if people don't remember how often the same false tales have been told in the past.
But there are those who do remember, and who work to preserve and share our collective memory. They do their work for different reasons, in different places.
Sometimes the impulse is nationalist or even racist. Those who live on conquered or stolen land rarely care to remember much about how the land came to be theirs. They prefer collective myth to collective memory.
But they have to contend with the collective memories of those who were displaced. From Canada to Palestine, from South Sudan to Burma, people are working to document their stories and bring them to the attention of the world. In such instances, and others, the burning impulse is truth: to tell what happened to us.
Other initiatives and projects – Connexions itself is an example – see historical memory as a way of contributing to the struggle for a different world. For us, knowledge of history is subversive, and remembering can be a form of resistance. To understand how we can change society, we have to understand it. That means understanding where it – where we – came from.
When we know and understand more about those who came before us lived and fought, we can gain a deeper understanding of how we can best live and fight.
In this issue of Other Voices, the last of 2017, we share some stories about people's struggles to use collective memory as a form of resistance and a tool for creating a better world.
See the December 17 issue of Other Voices here. Sign up to receive Other Voices by email here
Keywords: Collective Memory – History – Left History – Memory – Oral History – People's History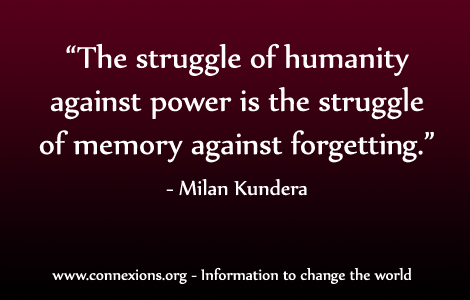 Left parties Other Voices – November 11, 2017
November 11, 2017 - #
"There is no alternative." That is capitalism's message in the neo-liberal era. The rich keep getting richer and richer, millions of people are unemployed, millions more are trying to survive on precarious, marginal, and part-time work, hundreds of millions are without health care, housing, education, or clean water. Environmental collapse is increasingly likely, masses of people are fleeing wars and economic disasters, nuclear war is a real danger. And all that the corporate elite, the corporate media, and the mainstream political parties have to offer is their insistence that there is nothing we can do about it: there is no alternative.
In those countries where some version of liberal democracy still exists, an ever-increasing percentage of the population has stopped participating in elections where none of the parties offer an alternative. The parties that used to offer something for working people – the various versions of social democracy – have been absorbed into the neo-liberal consensus, and where they form governments, alone, or in coalition with other neo-liberal parties, they enforce the same neo-liberal program.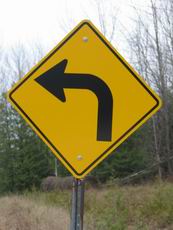 The political vacuum left by the mainstream parties has opened up space for new parties and political movements to emerge on both the right (see Other Voices October 9, 2017 and the left. In recent years, a number of left parties have emerged out of mass movements in countries like Spain (Podemos), Germany (Die Linke), and Greece (Syriza). In Latin America, in the last two decades, left movements or parties have formed governments in Venezuela, Bolivia, Brazil, and Uruguay. In Britain, exceptionally, the emergence of a socialist left has happened within the mainstream Labour Party, inspired by Jeremy Corbyn's articulation of a socialist vision that has attracted enormous numbers of new members to the party. In the United States, Bernie Sanders' campaign also showed that a politician who calls himself a socialist can inspire millions of people, though Sanders' insistence on channelling their energies into the Democratic Party undermined the possibilities for a new political movement that his campaign could have opened up.
What these new left parties/movements have in common is a strategy of engaging in grassroots organizing and also running in elections. They all describe themselves as socialist, though in many cases their programs are more reminiscent of what social democrats used to advocate decades ago: reforms that would tame and manage capitalism rather than abolish it. Their ultimate vision may be a world without capitalism, but their immediate proposals are more modest and incremental, though still significantly to the left of the neo-liberal consensus.
The ambiguities and contradictions in their goals are in large part attributable to the fact that, being based on social movements, they are therefore coalitions incorporating diverse points of view, some radical, some less so.
A second tension is one that emerges in every leftwing political movement that engages in elections. Those who are elected to office, and the party/parliamentary apparatus that surrounds them, are almost inevitably absorbed into the narrow world of elections and parliamentary politics. This is all the more true if a left party manages to attain office.
Indeed, the experience of the left parties to emerge in the last two decades shows that the real test, and the real danger, comes when a left party forms a government, or becomes part of a coalition government.
A coalition by definition requires the parties participating in it to sacrifice parts of their programs. When a socialist party enters a coalition with a non-socialist party, it is always on the basis that the socialist parts of its program are set aside in exchange for including some of the specific reforms it wants in the coalition government's agenda. The prospect of achieving a share of political office in a coalition can be extremely tempting, but for a left party the result is almost always a political disaster.
The dangers and challenges of achieving office are most starkly posed when a left party comes to power in its own right. Being in government is not the same as being in power, as it soon comes to learn. Real power is wielded by the capitalist class, those who control the levers of finance. When they don't like the results of an election, they move their money out of the country, and international money markets institute a de facto boycott of the disobedient country. International institutions, such as the European Union and the International Monetary Fund, as well as the biggest and most powerful international institution of all, the American Empire, bring enormous pressure to bear. In this, they have the help of a 'fifth column' within the country: the corporate sector (including the corporate media), as well as significant parts of the state apparatus, such as the senior bureaucracy, the police, and the military.
If a left party is to have any hope of surviving and carrying out its program, it has to have a clear understanding of the obstacles it will face, and a strong determination to meet them head on. Even more importantly, it can only succeed if it remains the expression of a broad-based social movement. An isolated left government has no chance. A movement of millions of people which is committed to an ongoing process of social transformation can sustain a left government, even as such a government can help to achieve the goals of the movement.
See the November 11 issue of Other Voices here. Sign up to receive Other Voices by email here
Keywords: Left Parties – Bolivarian Socialism – British Labour Movement – Political Alternatives – Strategies for Social Change – Syriza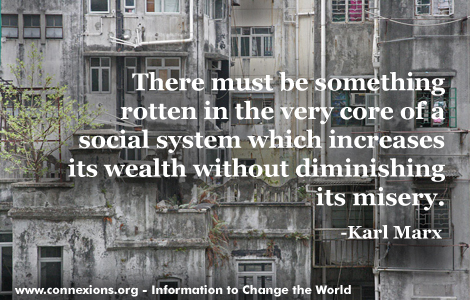 Meeting the Challenge of the Right Other Voices – October 9, 2017
October 9, 2017 - #
The October 9 issue of Other Voices focuses on the challenge of meeting the Right.
When we talk about the Right, it is well to keep in mind that "the Right" is by no means a unified political force or organization, but rather a label used to describe a disparate collection of ideologies, parties, groups, and individuals.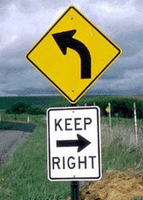 Many of the mainstream political parties which hold government office or form the official opposition in countries such as Germany, Britain, Denmark, the Netherlands, and Canada carry the label 'conservative,' meaning that they are on the right of their country's political spectrum. In most of these countries, little distinguishes these parties from the mainstream parties to their left. If the programs of the conservative parties typically call for austerity and cutbacks in public spending, coupled with more tax breaks for the rich, the programs of their more 'progressive' opponents will tend to call for a little bit less austerity and slightly smaller tax breaks for the rich. These parties have been following the same neo-liberal template for decades, and as the failure of neo-liberalism to improve the lives of anyone except the wealthy has become increasingly apparent, they have steadily lost support.
The hegemony of the virtually indistinguishable mainstream parties has been challenged by the emergence of hard-right parties in places such as India, Ukraine, Hungary and Poland (countries where they hold power), in France, where the National Front has become a major political force, and in Germany, where the anti-immigrant AfD finished in third place in the recent national election. With millions of people unemployed or working in marginal precarious jobs, desperation and hopelessness is leading some to listen to right-wing demagogues who offer scapegoats – usually immigrants or other minorities – or who divert their attention to social 'evils' such as abortion, homosexuality, and sex education. These far-right parties in fact have no real solutions to offer, but they pose a very real danger to those they target as scapegoats.
Further still to the right are a wide variety of groups and movements that openly flaunt racist and Nazi symbols and rhetoric. These groups and individuals, who have been given the name 'alt-right' in the United States, are by no means united, and their numbers are small, but they have shown that they are quite capable of committing serious acts of violence against those they hate. They have been challenged by anti-fascists who work to stop fascists in their tracks whenever they seek to march in the streets.
The strategy and tactics of meeting the challenge of the right are naturally subjects of debate. Those activists who identify with the label 'anti-fa' tend to focus their energies on trying to stop fascists from marching. Important as this is, it can also serve to divert energies from the important organizing that needs to be done. The real problem, arguably, is that the right – the more mainstream right as well as the fascists – has succeeded in attracting support among the broader population because they are putting their energies into grassroots political organizing, while much of the left has given up on organizing, or even talking to, ordinary working people.
The emphasis on fascist fringe groups also can lead to ignoring the most dangerous anti-democratic forces. The greatest totalitarian threat comes, not from small fringe groups, but from the state's security apparatus itself: the police and the myriad agencies that monitor and record everything that we say and do. They are the ones who driving the push to ever-increasing police militarization, surveillance, and restrictions on civil liberties in the name of 'anti-terrorism.'
See the October 9 issue of Other Voices here. Sign up to receive Other Voices by email here
Keywords: Anti-fascism – Anti-racism – Fascism – Hate – Nazi History – Police State – The Right – Strategies for Social Change – White Supremacy
Official Enemies Other Voices – August 27, 2017
August 27, 2017 - #
The August 27 issue of Other Voices looks at Official Enemies.
We are never left in any doubt about who our enemies are. The word goes out from the United States that a certain country is a dictatorship which abuses human rights, supports terrorism, and poses a terrible threat to the U.S. and to the world. The mainstream media then swing into action with military precision and flood us with stories, images, and commentary about how dreadful country 'X' is. The U.S. and its client states – also known as its 'NATO allies' – then move into action with a standard package of sanctions and forms of pressure, which may include economic warfare, military threats, and measures to lay the groundwork for a coup via clandestine contacts with opposition leaders and those elements of the military command who have been on the CIA payroll for years. When regime change is the goal, any method, from buying an election to military invasion, is acceptable.
There is also no doubt that ostensible reasons for branding a country as an official enemy are never the real reasons. One clear indication of this is the way a particular leader or government can be an ally one day, and an enemy the next. Saddam Hussein's Iraq was an American ally, showered with favours and military hardware, until the day Saddam disobeyed the U.S. and took over the Kuwaiti oil fields. Suddenly the U.S. discovered that Hussein was a dictator who didn't respect human rights, and invaded Iraq. It was a similar story in Panama, where President Manuel Noriega, a brutal thug and known drug dealer, was a trusted U.S. ally who was on the CIA payroll for years. When Noriega got too greedy and started stealing from U.S.-owned businesses, the U.S. invaded and overthrew him, killing a few thousand people in the process. It was a similar story with Assad's Syria, which served the U.S. as a clandestine location to which it sent prisoners to be tortured (e.g. Canada's Maher Arar). When its strategy in the Middle East changed, the U.S. suddenly discovered the Assad was a nasty dictator who tortured his enemies, and who had to be overthrown.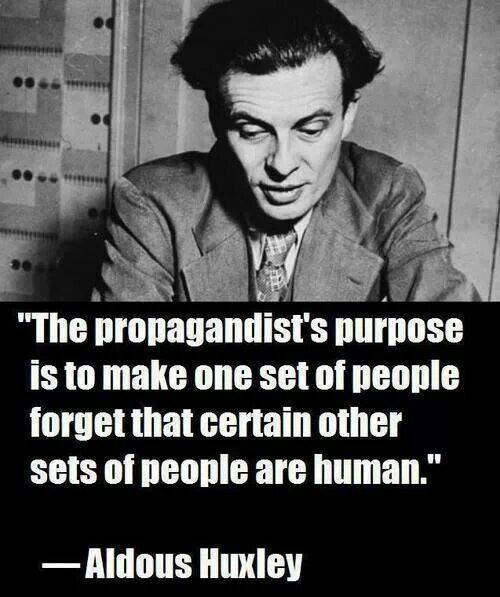 The standard pretexts for demonizing a particular country would be laughable if the results weren't so grim. For example, the U.S. government and the house-trained media which spread its message would have us believe that Venezuela, a country which regularly holds internationally monitored, closely contested, elections, is a dictatorship which needs to be overthrown, while countries like Egypt, Israel, the Philippines, and Saudia Arabia, whose jails are overflowing with political prisoners, are stalwarts of the free world.
In this issue of Other Voices, we go beyond the mainstream media to look at the complex realities and histories of the current group of official enemies: Venezuela, North Korea, Syria, and Russia. These articles don't suggest that there is nothing to criticize about these states. There is no doubt that North Korea and Syria, for example, are brutal dictatorships. It is nevertheless possible, as one article suggests, that many people in Syria, faced with the stark choice of a secular dictatorship or rule by the Islamic state or Al-Qaeda, would choose the existing state. North Korea may be a dictatorship, but its international policies have a core of rationality: asking for negotiations and guarantees on non-intervention, while maintaining a military strong enough to deter an American attack.
The ultimate conclusion these articles point to is this: war is not a solution, and U.S.-NATO intervention in other countries invariably makes things worse.
See the August 28 issue of Other Voices here. Sign up to receive Other Voices by email here
Keywords: Intervention – North Korea – Media Propaganda – Regime Change – Russia – Syria – United States Foreign Policy – Venezuela – War Propaganda
Only 100 cyclists...
July 25, 2017 - #
A news article reports that a woman riding her bicycle was seriously injured by a hit-and-run driver in Halton, a regional municipality west of Toronto.
But, hey, no big deal. According to Sgt. Ryan Snow, a spokesperson for the police force, "Incidents like this are relatively rare in the Halton region. We only get about 100 collisions (per year) in our region involving cyclists."
"Relatively rare." "Only" 100. Another stark reminder of what cyclists' and pedestrians' lives are worth in the eyes of the cops.
Suppose a police officer had been injured, rather than a cyclist. What would the Sergeant have said then? It's probably a safe bet that it wouldn't have been "We only get about 100 incidents a year in which police officers are injured."
Secrecy and Power Other Voices – July 22, 2017
July 22, 2017 - #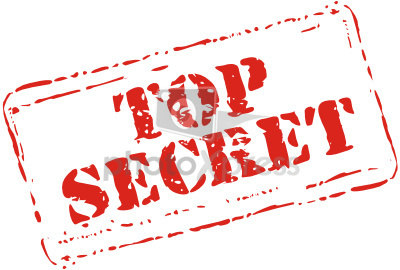 The July 22 issue of Other Voices focuses on the relationship between secrecy and power.
It is one of the essential attributes of power that it insists on secrecy. Or, more precisely, those who wield power over others routinely claim that the details of what they do, and why they do it, are far too sensitive to be revealed to the public. The decisions they take, the discussions they have, the information they consider, the lobbyists who influenced them: all this must remain behind closed doors. Terrible (though unspecified) calamities would result if their jealously guarded secrets were to be revealed.
Self-serving as this view may be, it contains an important germ of truth. It is a defining characteristic of almost all bodies that wield power – governments, public agencies, courts, police, corporations – that they view the people they ostensibly serve as the enemy. If the public finds out that they are seen as the enemy, the interests of the power-holders could indeed be harmed. Having their secrets exposed to the public is seen as an existential threat, and is met with fury: witness, for example, the extraordinary vindictiveness which the American state directs at whistleblowers like Edward Snowden, Chelsea Manning, and Julian Assange.
It is on the level of national security that the cult of secrecy is most apparent and most pathological. It is also on this plane that the distinction between secrecy and privacy is clearest.
Privacy is something that belongs to individuals. It is the right to go about one's business without being spied on by the state or corporate entities. Governments and corporations hate the idea of privacy, and do everything they can to deny anyone, anywhere, the right to privacy. They suck up information, all kinds of information, anything and everything, and trade it like a commodity.
Secrecy, on the other hand, is a weapon used by the state and other wielders of power against the public they ostensibly serve. Whereas everything that every member of the public does must be subject to surveillance by those in power, everything important done by those in power must remain a secret.
The same attitudes are prevalent wherever power is wielded. Far-reaching international agreements, such as the so-called "free trade" deals, are always negotiated in secret. Pesticides and other chemicals are routinely approved on the basis of 'evidence' which can't be revealed because it is a trade secret. On those rare occasions where corporations are successfully sued by those they have harmed, the actual settlement is concealed behind a court-imposed non-disclosure clause, so that others can't take advantage of the precedent. International financial agreements have been carefully crafted to allow the wealthy to move and hide their money to avoid paying taxes. Trials of those accused of crimes against the state are held in secret; sometimes those taken into custody are held in secret prisons without even the benefit of a trial.
One of the paradoxes of the cult of secrecy, as it pertains to national security, is that very often it doesn't work. Security agencies, with their thousands of employees and their billions of intercepted communications and storehouses full of secrets, routinely fail to foresee events which journalists and ordinary observers on the ground see, analyze, and understand without access to any secret information.
But then, it would be naive to think that the goals those in power claim to be pursuing are their real goals. Wars are profitable. Trade deals are profitable. Toxic chemicals are profitable. Keeping the real enemy – the people – from interfering is essential. And therefore, so is secrecy.
In this issue of Other Voices, we shine a light on the relationship between secrecy and power.
See the July 22 issue of Other Voices here. Sign up to receive Other Voices by email here
Keywords: Secrecy – Power – Corporate Power – Bureaucracy
Hedy Muysson 1939 - 2017
July 14, 2017 - #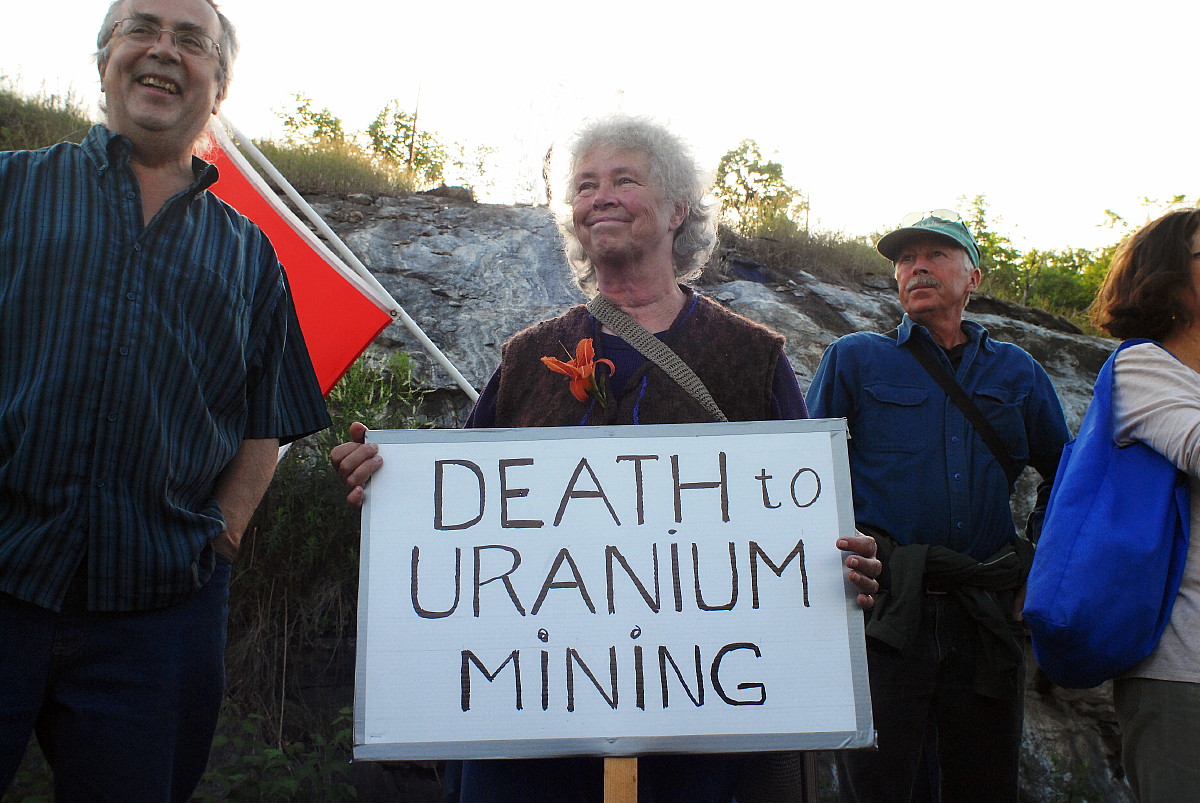 Our friend Hedy Muysson died this afternoon.
She insisted that no cermony or memorial gathering be held after she died, but her friends Peter and Charlie have created a web page commemorating her life.
I also created a page with some photos of Hedy and her place.
Public Safety Other Voices – June 26, 2017
June 26, 2017 - #
In the June 26 issue of Other Voices we look at how public safety is being sacrificed by governments cutting costs and corporations pursuing profits.
It is becoming increasingly clear that we have been witnessing a drastic rolling back of the systems and structures which Western societies developed over the past century or more to safeguard public health and safety. Politicians and business leaders, permeated with free-market ideology, have been jettisoning, with little thought or understanding of the consequences, the apparatus previous generations built, piece by piece, to mitigate the most dangerous aspects of industrial civilization.
Systems which were established to protect public health have been deliberately dismantled by governments driven by a fanatical hatred of the public sector, in the name of eliminating "red tape."
What we are losing as a result are not only specific protective and regulatory mechanisms, important as they are, but the understanding of why they exist, why they were created in the first place. The hard-won experiences of the past, the disasters that our ancestors learned from at great cost, are disappearing down the memory hole.
Governments, infused with neo-liberal ideology, have made it an article of faith that the private sector is the most efficient provider of most products and services, and that, if a service absolutely has to be provided by the public sector, it should be modelled on the private sector model or provided in partnership with the private sector. Social-democratic and 'third way' politicians share this unquestioning faith in the private sector and its ways with their conservative counterparts. The result, all too often, is that responsibility for ensuring public safety is left in the hands of companies and agencies who are in a grave conflict of interest: the less they spend on infrastructure, maintenance, safety equipment, and staff, the higher their profits.
Capitalism has always produced disasters, but in an era where the drive for corporate profits has resulted in ever-lower taxes for corporations and the rich, spending on public welfare and public safety continues to be slashed, all too often with predictable and disastrous results.
In this issue, we look at a few of those disasters, from Grenfell Tower fire in London, to the Flint water crisis, to the 1984 Bhopal disaster. We look at the huge risks that industrialized farming presents to public health, and we recall the Walkerton water contamination disaster. If you follows the subject links into the online Connexions library, you'll find more pieces of the story, including the stories of people who are organizing and fighting back against those whose greed and negligence put their lives at risk.
See the June 26 issue of Other Voices here. Sign up to receive Other Voices by email here
Keywords: Austerity – Corporate Crime – Disasters – Public Safety – Safety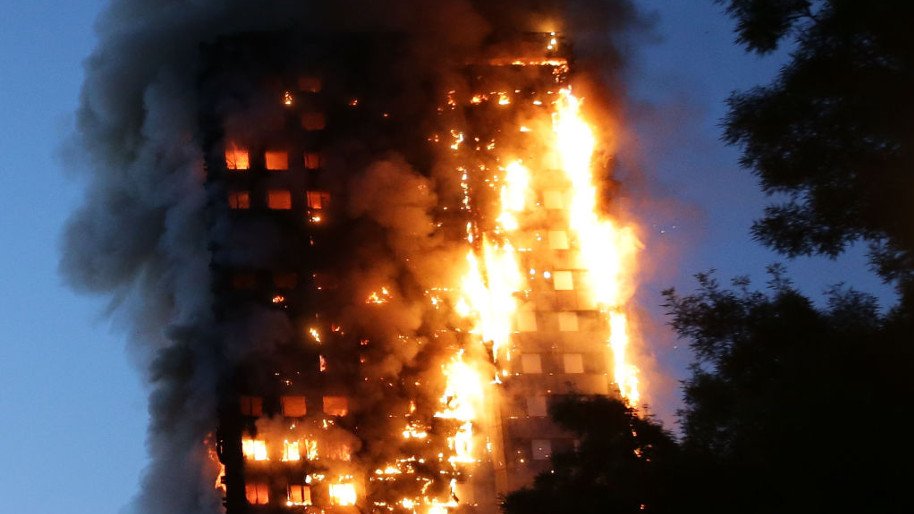 Resisting injustice Other Voices – May 28, 2017
May 28, 2017 - #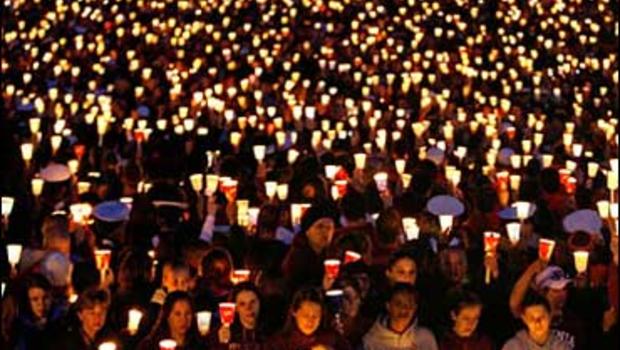 The theme of the May 28 issue of Other Voices is Resisting Injustice.
The issue looks at the relentless persistence of people challenging injustice and entrenched power in places around the world, including Palestine, Korea, China, Canada, and the United States.
We spotlight the ongoing hunger strike by Palestinian political prisoners languishing in Israeli prisons, workers' strikes in China, and people in South Korea taking on a corrupt government. In the United States, the Equal Justice Initiative is collecting soil from places where blacks were lynched as a way of remembering their lives and the brutally racist society that murdered them.
An article on recent terrorist attacks in Britain asks what underlies ideological violence and sociopathic rage. Ralph Nader asks why people who are supposed to be professional questioners avoid asking hard questions of those in power. An article on the Korean War relates the history of that war, and the U.S. role in it, to the attitude of North Korea to the United States today.
See the May 28 issue of Other Voices here. Sign up to receive Other Voices by email here
Keywords: Corporate Media – Media Bias
Affirming life, resisting war, reporting UFOs Other Voices – April 30, 2017
April 30, 2017 - #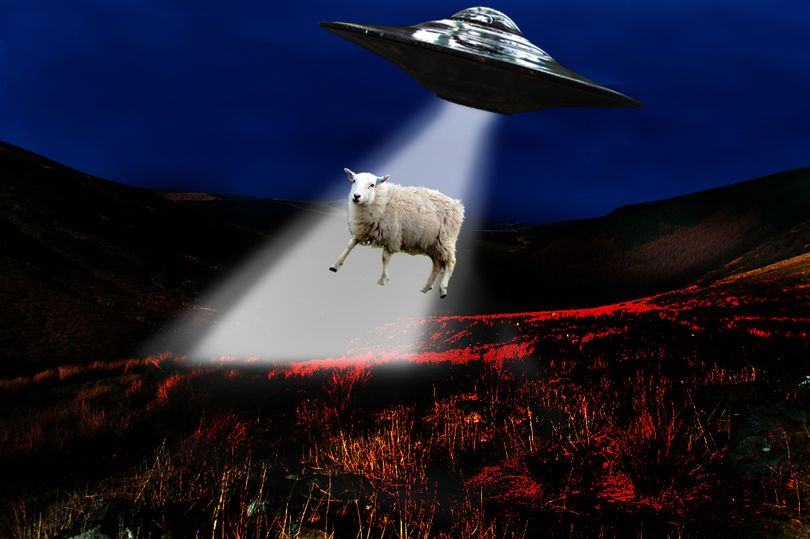 The theme of the April 30 issue of Other Voices is Affirming life, resisting war, reporting UFOs.
What do we do when those in power recklessly put the future of the entire planet at risk with their acts of aggression and military provocations, while they ignore the growing disaster of climate change?
We fight back and organize, on every level, wherever we are, doing whatever offers the hope of resisting and of building a movement that can stop and overturn the out-of-control monster of late capitalism.
In this issue, you'll learn about workers, peasants, scientists and Zapatistas meeting to explore ways of ensuring that science is guided by ethics, social responsibility, and human needs. You'll read about how indigenous women, who often experience the first and worst effects of climate change, struggle to protect their environments. In the People's History section, you'll find a story about the Quechua people and their centuries-long project of developing and protecting more than 2,000 varieties of potato: a heritage that is a gift to the entire world, more important than ever in the face of climate change.
We travel back to look at the historical background of the current tensions in Korea, a background that includes a long history of American attacks on, and threats against, North Korea, with the predictable result that North Korea's leadership feels it has to deter another U.S. attack at all costs.
UFOs are not normally a topic that receives much attention in Other Voices, but in this issue we draw attention to a flood of phone calls to the hotline set up by the U.S. government for reporting illegal aliens. It seems they have been getting so many phone calls reporting UFO abductions, and describing Star Trek episodes in great detail, that the hotline (1-855-48-VOICE) is essentially out of service. Oh dear!
Our topic of the week is Militarism and Democracy. Or, more precisely, the irreconcilable conflict between militarism versus the possibility of having a real democracy.
See the April 30 issue of Other Voices here. Sign up to receive Other Voices by email here
Keywords: Militarism & Democracy – Science and Society – Indigenous Women – Potatoes
Other Voices – April 1, 2017
April 1, 2017 - #
Other Voices always strives to present alternative views on important topics. The April 1 issue offers some really alternative perspectives and even some "alternative facts." As always, read critically – and enjoy.
See the April 1 issue of Other Voices here. Sign up to receive Other Voices by email here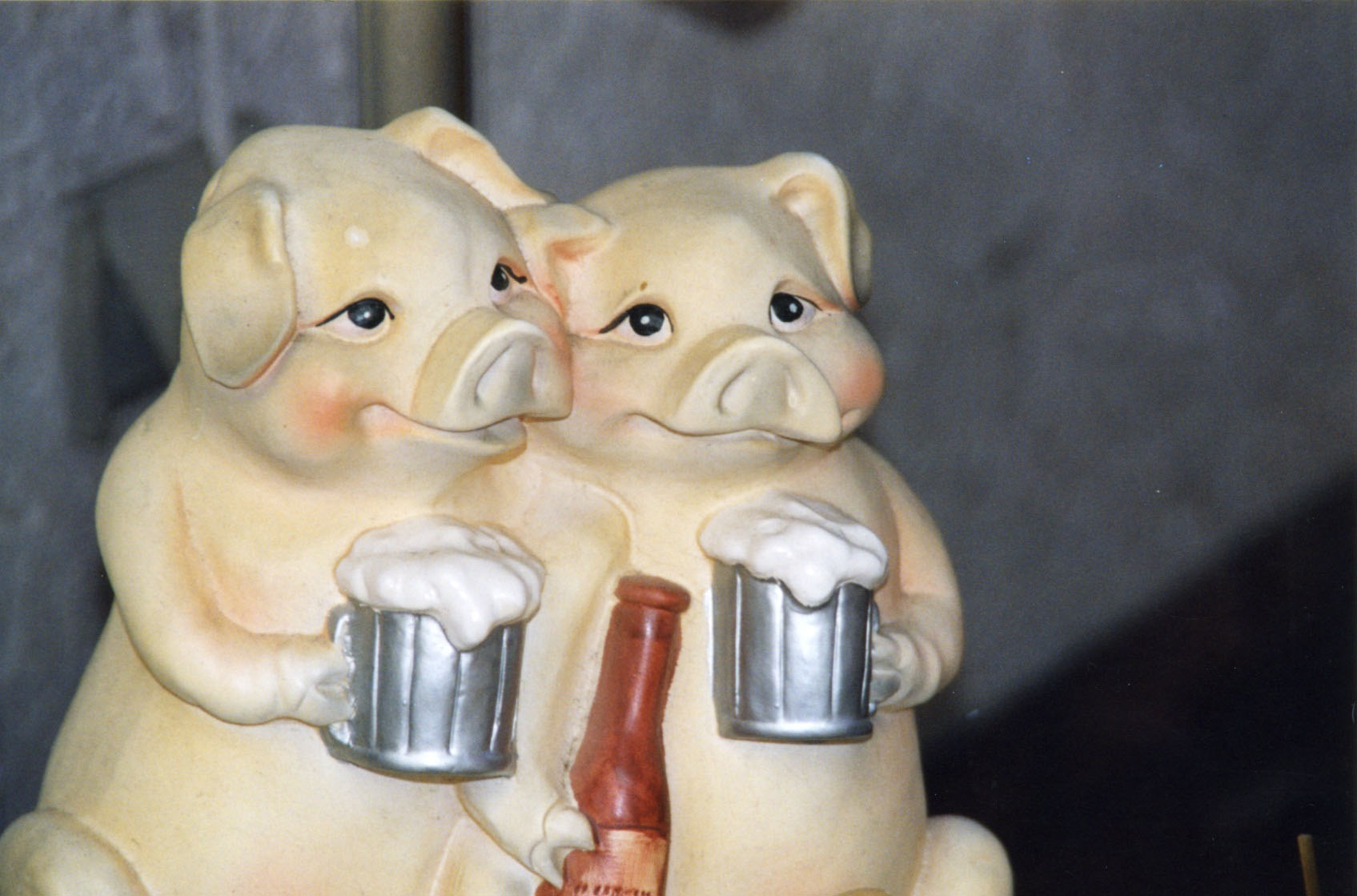 Photo by Angelika Scheffler
Public Transit Other Voices – March 18, 2017
March 18, 2017 - #
The theme of the March 18, 2017 issue of Other Voices is Public Transit.
Public transit – good affordable public transit – is key to a liveable city.
The old style of city, where workers lived within walking distance of their workplaces, has been replaced by a new kind of city, defined by urban sprawl and the need to commute, often over long distances, between home and work. This new kind of urban landscape, defined by and for the automobile, was deliberately brought into being by the oil industry and the automobile companies. In the United States, they bought up and then ruthlessly dismantled public transportation systems across the country, to ensure that people would have no choice except to buy and drive automobiles. In Europe and Asia, and to some extent in Canada, public transportation systems have continued to play a more important role, but there too, and indeed across the globe, car ownership has been seen as a symbol of success and affluence, and almost everywhere governments have pursued policies favouring automobiles, roads, and highways over public transportation.
If successful people drive cars, then people who need to take public transit can easily be seen as losers. Former British Prime Minister Margaret Thatcher is supposed to have said that "A man who, beyond the age of 26, finds himself on a bus can count himself as a failure." This kind of attitude has led governments in many parts of the world to starve public transit while at the same time providing massive subsidies to create and maintain the roads and other infrastructure needed by automobiles.
But one of the paradoxes of automobile-dominated cities is that they cannot function without public transportation. Most of the people who do the low-paid work without which modern cities cannot survive can't afford to buy and operate cars – and if they could, cities would be paralyzed by gridlock. Urban capitalism depends on minimum-wage jobs and precarious work, so the state has to provide some level of transit service for the people who do that work.
All too often, however, the service provided is inadequate and unreliable. Why spend more money than absolutely necessary to serve the needs of working people and the poor, who are often immigrants and members of racialized minorities?
Around the world, there are movements of transit riders fighting for better public transit. A key perspective guiding many of these struggles is the idea that transit should be free, that is, paid for not by fares, but out of general revenues. This is how roads are normally funded: their construction and maintenance are paid for by taxes, rarely by user fees.
Free public transit by itself would not be enough, however. We also need good transit, transit that runs frequently and goes where people want to go. It also needs to be pleasant and safe. This requires substantial new investment.
The cost of building and providing transit systems cannot be ignored. Real estate developers continue to perpetuate and worsen sprawl, building widely dispersed subdivisions which cannot be served by transit in any reasonably affordable way. Thus they continue to worsen society's dependence on cars at the very time when the climate crisis requires us to radically reduce our dependency on the automobile. It is clear that government regulations have had little impact on the behaviour of real estate developers. The issue that we will have to address sooner or later is the question of private ownership of land: the strange idea that rich people and corporations should be able to buy land and then do with it whatever they please.
Transit struggles, such as the ones described in the articles in Other Voices about Belo Horizonte, Brazil, and Los Angeles, have met with success to the extent that they have formed alliances between drivers and riders. One favourite strategy of governments is to blame high fares and poor service on 'greedy' transit workers, whose demands for good pay and working conditions supposedly leave governments with no choice except to cut back on service. Divide and conquer is the favourite tactic of those in power, and to fight back successfully, we need to recognize that tactic and reject it.
See the March 18 issue of Other Voices here. Sign up to receive Other Voices by email here
Keywords: Public Transit – Public Transportation – Public Services – Environment/Role of Public Transit – Urban Transit
A conversation with Joy Kogawa
March 14, 2017 - #
Ulli Diemer spoke with Joy Kogawa in Toronto on March 14, 2017. Joy Kogawa is the author of Obasan, Gently to Nagasaki, and a number other works of fiction and poetry. Read the interview here.
Farewell to the Guardian
March 7, 2017 - #
Today I sent the following letter to the Guardian Weekly cancelling my subscription:
After several decades of buying the Guardian Weekly, I have decided not to renew my subscription.
The Guardian always had its faults, but one tolerated them because it also offered high-quality journalism. This is no longer the case. What was once a serious newspaper with high standards has degenerated into little more than a propaganda sheet. One can still occasionally find quality reporting in its pages, but not when it comes to the crucial issues of our time.
On those crucial issues – such as Russia, Ukraine, Greece, US/NATO provocations and interventions in other countries, the Guardian's bias is extreme, without even a pretense of balance or objectivity. Its campaign of vilification against Jeremy Corbyn has been nothing short of disgusting.
Why would I pay for a subscription to the Guardian when I could – if I wanted to – get the same level of 'journalism' for free on Fox News or the Mirror website? Why would I pay money to help pay for the salaries of people like Jonathan Freeland?
I made my final decision not to renew my subscription when the Weekly published a fawning piece about Tony Blair in the February 24 issue, followed three days later by the Guardian editorial praising George W. Bush's return as an elder statesman. At the same time, the Guardian's subscription solicitation urged that "You'll help us hold the powerful to account." When a newspaper has arrived at the point of praising war criminals while deluding itself that it is holding the powerful to account, I know that it's not a newspaper that I want to keep receiving.
Keywords: Corporate Media – Media Bias – Media Criticism – Media Propaganda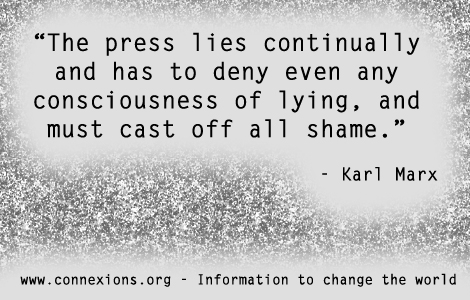 Race & Class Other Voices – February 12, 2017
February 12, 2017 - #

The theme of the February 12, 2017 issue of Other Voices is Race and Class.
Class conflict – first and foremost, the relationship between the capitalist class and the working class – is the fundamental contradiction that defines capitalist society. Class is a reality which simultaneously encompasses and collides with other dimensions of oppression and domination, such as gender and race. The relationship between race and class, in particular, is the theme of this issue of Other Voices.
The concept of "race" is a relatively recent invention, born out of the need to invent a justification for the enslavement of black Africans. Race theorists developed pseudo-scientific biological theories to 'explain' why Africans were 'inferior' and therefore could justly be enslaved. Race theory was then also used to justify and explain social hierarchy in other contexts. It is worth remembering that conservative European social thinkers long held that working people and the poor belonged to a biologically different 'race' than their social superiors. The French aristocrat and race theorist Gobineau wrote "Every social order is founded upon three original classes, each of which represents a racial variety: the nobility, a more or less accurate reflection of the conquering race; the bourgeoisie composed of mixed stock coming close to the chief race; and the common people who live in servitude or at least in a very depressed position. These last belong to a lower race which came about in the south through miscegenation with the negroes and in the north with the Finns."
It was in the Americas, and especially in the United States, a society founded on slavery, that 'racial' divisions were cultivated and sharpened to their highest degree. After Bacon's Rebellion in 1676, when black slaves and white indentured servants rose up together, the colonial elite began consciously to foster 'racial' divisions by granting poor whites a few social privileges (but not, in most cases, money or power). Immigrants who had been considered non-white and racially inferior, such as the Finns, the Irish, and Slavs from Eastern Europe, were 'promoted' into the "white race."
In the eyes of Karl Marx, the division between whites and blacks within the American working class (which in his analysis encompassed slaves as well as wage-workers) was the fundamental contradiction which stood in the way of developing class consciousness and creating a socialist movement.
In the 20th century, Communists and Trotskyists in particular stressed the central importance of challenging racism in order to build a united working class movement. In the last few years, this insight has been carried forward by other social movements. The concept of 'intersectionality' has recently come into vogue in some circles, though others argue that 'intersectionality' is actually a step backward in that it assumes that there are separate 'identities' that 'intersect', an approach which can end up seeing the differences but missing the whole.
These are questions which will continue to challenge us. In this issue, you'll find a small selection of resources from a vast and ongoing social movement. Exploring the subject links below each item will lead you to many more.
See the February 12 issue of Other Voices here. Sign up to receive Other Voices by email here
Keywords: Race & Class – Anti-Racism – Black Liberation – Caste – Class Solidarity – Identity Politics – Inequality – Social Determinants of Health – Working Class
Disobedience Other Voices – January 22, 2017
January 22, 2017 - #
The theme of the January 22, 2017 issue of Other Voices is Disobedience.
Ultimately all power structures depend on the obedience of those over whom they rule. It helps if people believe in the legitimacy of those who wield power, but the crucial thing is obedience.
Once people start to disobey in significant numbers, the dynamic of power changes fundamentally. Disobedience, especially on a large scale, shakes the power of the rulers, and increases the power of those who disobey.
Given the nature of state power, the most threatening form of disobedience is the refusal of soldiers to obey orders. In this issue, this is the form of disobedience we focus on. When soldiers begin question the orders they are given and start regarding the authority of those who give those orders as illegitimate, the military hierarchy, and ultimately the state itself, are threatened.
In this issue of Other Voices, we recall the resistance of rank-and-file American soldiers to the Vietnam War. This resistance was a powerful factor in ending the war, probably second only to the indomitable determination of the Vietnamese to drive out the American invaders. Yet the soldiers' resistance has been virtually erased from history. Hollywood has made hundreds of movies about the war; none shows the actions of thousands of American soldiers who refused to fight. Their resistance included not only desertion and combat refusals involving thousands of soldiers, but hundreds of instances of GIs killing their own officers when those officers tried to compel them to go into combat.
We also feature an article on rank-and-file soldiers in the Egyptian army. Virtually all of them come from the working classes, and their loyalty to the regime cannot be taken for granted. If they refuse to continue obeying a hierarchy that has soldiers repressing their own people, Egypt's dictatorship will face a crisis.
From the Archives we feature the Principles of Nuremberg, which were used by the Nuremberg Tribunal to judge Nazi war criminals. These principles were subsequently adopted as key elements of international law. The fourth principle states "The fact that a person acted pursuant to an order of his Government or of a superior does not relieve him from responsibility under international law, provided a moral choice was in fact possible to him". This principle makes clear that under international law, an agent of the state, including a soldier, has a duty to refuse orders that violate international law. We would do well to highlight this duty at every opportunity.
Also in this issue: an article about strikes and other forms of resistance by prisoners and by immigrant detainees: another form of disobedience against the repressive power of the state.
Other articles look at recent worker' struggles in China, and recall the life of John Berger, the British critic and writer who taught many about different "ways of seeing" the world.
To read Other Voices online, go to https://connexions.org/Media/CXNL-2017-01-22.htm. You can subscribe to the email version by sending a request to mailroom@connexions.org.
See the January 22 issue of Other Voices here. Sign up to receive it by email here
Keywords: Civil Disobedience – Desertion – Disobedience – Mutinies – Refusing Orders – Soldiers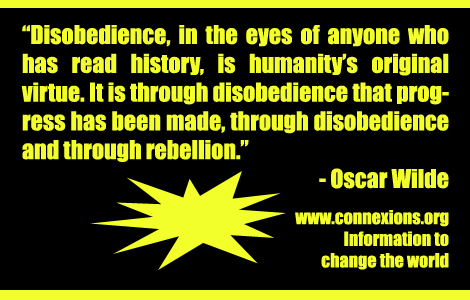 "Fake News" Other Voices – December 20, 2016
December 20, 2016 - #
"Fake news" is the latest mania to convulse the mainstream media. All at once, we're being subjected to an outbreak of hand-wringing articles and commentaries about obscure websites which are supposedly poisoning public opinion and undermining democracy by spreading "fake news."
Not wanting to be left out when a new fad comes on the scene, Other Voices is jumping on the bandwagon too, with this, our last issue of 2016, devoted to "fake news."
Our focus, however, is not so much on the crackpots and trolls making mischief on the fringes, but on the dominant actors in the fake news business: governments and the corporate and state media. Turning a blind eye to their own role in producing fake news, which mainstream media commentaries invariably do, amounts to not just ignoring the elephant in the room, but ignoring a whole herd of trumpeting pachyderms running amuck.
Fake news? How about credulous coverage in the mainstream media of Saddam Hussein's "weapons of mass destruction," an outright lie used as a pretext to justify an unjustified war of aggression, resulting in hundreds of thousands of deaths? Or the uncritical media coverage of Iran's non-existent nuclear weapons program, used to lend an air of legitimacy to the vicious sanctions and war threats against that country? Or the false reports about impending massacres by Muammar Gaddafi's troops, used to justify NATO's destruction of Libya, with results we are all too familiar with?
When it comes to war, "defense," "national security," and the interests of the state, the corporate and state media almost invariably act as propagandists, not as critical or independent seekers for truth.
So when the mainstream purveyors of fake news declare themselves aghast at the behaviour of fringe websites, it's hard to see this as anything more than complaining about competitors and imitators moving onto their turf.
The truth is, the market for these fringe website has appeared because so many people have learned that they can't trust what they read or see in the mainstream media.
Articles featured in this issue of Other Voices look at the media's role as purveyors of disinformation, propaganda, and lies. Also included is a look at well-funded climate denial think tanks, who produce what is arguably the most dangerous fake news of all.
We also feature an interview with Noam Chomsky on what may face us when Donald Trump enters the White House, a report on what is happening to India's poor as India moves to a so-called "cashless economy." Drawing on the archives, we spotlight the legendary publication I.F. Stone's Weekly (1953-1971), now archived online, and Dorothea Lange's long-suppressed photographs documenting the expulsion and internment of Japanese-Americans in World War Two.
See the December 20 issue of Other Voices here. Sign up to receive it by email here
Keywords: Bullshit – Disinformation – Doublespeak – Fake News – Media Bias – Media Propaganda – Propaganda – War Propaganda
Alternative Media Other Voices – November 27, 2016
November 27, 2016 - #
It's not exactly news that the mainstream media – corporate-owned and state-owned – are biased and anything but reliable. Their reporting may well contain accurate information, but even when (some of) their facts are correct, the overall framing and context are shaped by their ideological function of supporting the capitalist system of which they are an integral part. More than ever, the mainstream media are propaganda arms of a power structure fusing corporations and the neoliberal state.
Changes in the media landscape exacerbate the situation. Corporate consolidation means that most major media outlets are now owned by a small number of large corporations, following policies dictated by head office. The actual number of media are shrinking: for example, whereas a few decades ago most major cities had competing daily newspapers, now most cities have only one, and where they have two, both are often owned by the same company. Corporatization of the media has also meant significant cutbacks in staffing, resulting inevitably in reduced coverage, and poor reporting marked by reliance on fewer sources. Fact checkers, copy editors, and proofreaders have largely gone the way of the manual typewriter.
It's no wonder, then, that the mainstream media are widely distrusted, and even held in contempt, by many people. They are seen, rightly, as part of the neoliberal system people are increasingly rejecting.
On the other hand, the Internet has made it possible to launch a vast number of alternative media projects. These range from bloggers, tweeters, Facebook commentators, and other self-publishers active in the social media realm, to major information-rich websites and media projects with paid staff and professional standards.
However, most of these independent projects face the severe limitations imposed by not being corporate media projects. With the best intentions in the world, it's impossible to keep providing high-quality stories about a wide range issues with volunteers, or a small number of paid staff. The constraints faced by the mainstream media – understaffing, shrinking revenues – impact the alternative media to an even greater extent.
And just what are "alternative media"? The rough-and-ready definition used in selecting media to feature in the November 27, 2016 issue of Other Voices is that they are independent and that they are broadly left in their political orientation, that is, that they offer a left alternative to the mainstream media.
Of course, all media, mainstream or alternative, right or left, must be read critically. Alternative media are quite capable of getting things wrong or publishing nonsense; indeed, they frequently do. Their standards of accuracy are often no better than those of the mainstream media. They also often disagree with each other. This can be helpful. Hearing about different approaches, and thinking about the reasons behind them, helps us understand things better.
This is true of corporate and state-funded media as well. News media like Al Jazeera, RT, and teleSUR certainly reflect the biases of their owners (Qatar, Russia, and several South American governments, respectively), but, because those biases are different from the mainstream American, British, and Canadian media, they can and do cover news that the western corporate media ignore or falsify, and they can be worth checking out as well.
Connexions offers a much more extensive alternative media list on the Connexions website here. In this newsletter, we present a selection of media from that larger list. Like anything else, this is a reflection of individual biases; still, we hope that it helps you to learn about websites and media that you'll find useful in finding out and understanding what's happening in the world.
There is no clear dividing line between 'media' websites and other websites. Many high-quality websites provide information and analysis. To find more of them, try browsing the Connexions Directory of Groups and Websites. The Connexions website itself features current content as well as a massive online library of articles and books going back decades. Connexions also gives you the ability to find related resources and background information on almost any topic, via the browseable Subject Index and the Search tool.
See the November 27 issue of Other Voices here.
Keywords: Alternative Media – Alternative Newsletters – Independent Media – Progressive News Sources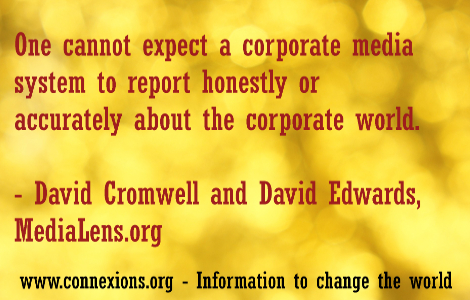 Liberal Condescension
November 15, 2016 - #
In the wake of Donald Trump's victory in the U.S. election, a debate has erupted on the liberal left about the best way to deal with working class people who voted for Trump. The disagreement, for many of the participants, appears to revolve around whether liberals ought to spend their time giving patronizing lectures about white privilege, or patronizing lectures about other aspects of reality.
What people on both sides of the debate seem to share is the assumption that the job of middle-class liberals is to lecture the working class.
The language being used in the heated atmosphere of Facebook and other social media circles about the relationship of middle-class liberals to working people is striking: "tell them how privileged they are," "white working people can be woken up," "reminding poor white folks," "upper middle-class/urban whites need to find a way to turn working class rural whites against racism," "The duty of educating the white working class," "reminding poor white folks that they too are the frequent victims," etc.
The main result of the condescending, know-it-all attitude that the liberal left specializes in is to make ordinary working people of all colours and genders think that leftists are idiots to be avoided at all costs. Of course, that only applies to the tiny minority of working people who have even heard of the left. The propensity of the liberal left to spend its time talking exclusively to people who share their views ensures that most working people don't even hear the patronizing lectures that are supposed to "wake them up."
Revolutionary change can only come through organizing on a society-wide level. And organizing always begins with listening, not lecturing. It"s not a job for people who already think they know everything and just have to explain it to the poor unenlightened masses.
Keywords: Liberal Left - Anti-Working Class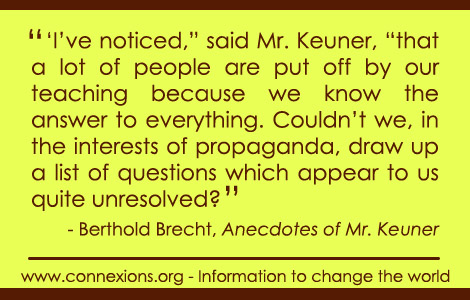 Depression and Joy Other Voices – November 7, 2016
November 7, 2016 - #
It's a difficult thing to measure, but there are strong reasons for believing that the number of people struggling with depression has increased significantly in recent decades. Despite the evidence that this is a social problem, and not merely an individual misfortune, the solutions and escapes on offer are almost all individual: pharmaceuticals and therapy, on the one hand; self-medication with alcohol, streets drugs, television, etc., on the other.
Certainly there are individual circumstances and individual causes, but when millions of people are experiencing the same thing, we need to be looking not only at the individual, but also at the society. Many of us feel powerless in the face of economic decline, a burgeoning police state, a ruling class willing to risk all-out war to increase its wealth and power, and the growing likelihood of environmental catastrophe. Many of us also struggle to bring about a radical change of direction, but you'd have to be oblivious to reality to wake up each morning feeling cheerful and optimistic.
But while the circumstances, and the odds we face, might not be what we'd prefer, nevertheless we aren't powerless. We can and do act. And through our actions, especially our collective actions, we can experience community, friendship, and moments of joy.
This issue of Other Voices features articles, as well as a book, a film, and a comic strip, which look at depression and also at what we can do in the face of depression and gloom. As always, we try to offer enjoyment as well as gloom.
See the November 7 issue of Other Voices here.
Keywords: Depression - Joy - Collective Joy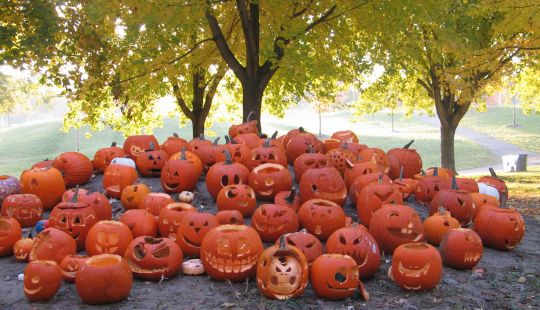 Lurching to War Other Voices – October 15, 2016
October 15, 2016 - #
There was a moment, after the long nightmare of the Cold War ended a quarter of a century ago, when it seemed as if the danger of war had finally diminished. To be sure, there has never been a moment in all those years when wars weren't raging somewhere, but at least the possibility of nuclear war, we hoped, was less.
Foolish optimism. The risk of nuclear war is as great now as it was at the height of the Cold War. From the time the Warsaw Pact dissolved itself and the Soviet Union collapsed, the United States has single-mindedly pursued a hyper-aggressive strategy of surrounding Russia with hostile military forces and missiles aimed at the Russian heartland. The long-term goal is to bring about the collapse and dismemberment of the Russian federation, with the pieces that emerge subsequently turned into U.S. client states that provide raw materials but don't compete with American corporations or America's military. In a parallel strategy (the "pivot to Asia") the U.S. is making increasingly threatening military moves off the coast of China.
Those who thought that the collapse of the nominally socialist Soviet Union, and the transformation of China into a capitalist powerhouse, would mean an end of American hostility to those two 'communist' countries, failed to recognize that what the U.S. seeks is world dominance. It doesn't want capitalist competitors; it wants capitalist client states. Russia and China stand in the way of the U.S. agenda because, even though they can't match U.S. military or economic power, they are strong enough to assert their independence. They are therefore seen as increasing threats as they pursue projects, such as major railway and pipeline projects, which would be outside U.S. control. Capitalism hates competition, and the U.S., the world's dominant capitalist power, has never tolerated competitors, rivals, or leaders who dare to put their own country ahead of U.S. interests. If small countries like Grenada, El Salvador, and Nicaragua have to be crushed if they act independently, then, from the point of view of the U.S. elites, Russia and China are much greater threats to American hegemony which cannot be tolerated.
One of the driving forces underlying U.S. aggression and militarism has always been the military-industrial complex, arguably the most important sector of the U.S. economy. There are enormous profits to be made in supplying weapons and military systems, and therefore in inventing threats and stoking conflicts. The economies of many of the NATO states are highly integrated into this militarized economic system, making their elites willing accomplices in U.S. militarism.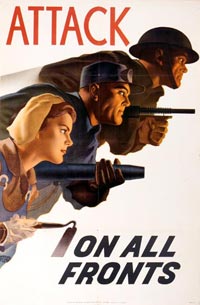 Perhaps the most dangerous element in this picture is the fact that the American ruling elite is so used to getting its own way, domestically and internationally, that they have become increasingly oblivious to the dangers of what they are doing. Voices of sanity within the elite are increasingly marginalized by those are prepared to risk, and even plan for, all-out war. The ominous parallels to the outbreak of World War I a century ago are all too apparent.
In a long list of irresponsible actions, perhaps the most appalling are the actions the U.S. has been taking in relation to nuclear weapons. They have officially announced that they no longer adhere to the "no first strike" pledge that both Russia and the U.S. made during the Cold War. Now the U.S. says that it might (again) use nuclear weapons first in a conflict. The Russians and the Chinese, who well remember Hiroshima and Nagasaki, are undoubtedly taking this aggressive posture into account in their own contingency planning.
As if this weren't enough, the U.S. is also looking a developing "mini" nuclear weapons, an act of madness that makes "sense" only if you intend to use them. And now the U.S. is starting to deploy anti-missile systems right on the Russian border. The sole use of such system would be to prevent retaliation after an American first strike. It is equivalent to declaring an intent to attack Russia when it judges the time is ripe. Inevitably this will force the Russians to be on higher alert, increasing the risk that a provocation will turn into an all-out war.
In this issue, we take a close look at the risks we face as we lurch ever closer to war. We especially look at the role of the mainstream media in manufacturing justifications for war.
Other Voices is available free via email subscription as well as on the Connexions website at www.connexions.org/Media/CxNewsletter.htm
See the October 15 issue of Other Voices here.
Keywords: War Propaganda – Media Propaganda – Militarism – Nuclear War – Nuclear Weapons – U.S. Foreign Policy – U.S. Imperialism
Back to School Other Voices – September 10, 2016
September 10, 2016 - #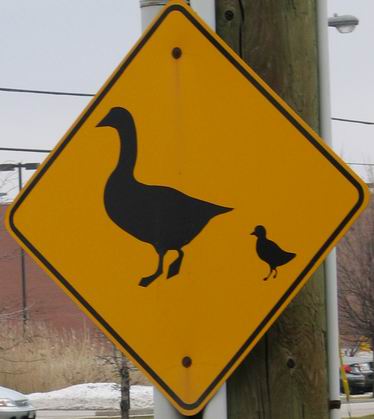 Education – about the world, and about social change in particular – is a key element in the work that Connexions does. In this issue of Other Voices, we explore a few aspects of the ways in which education and educational institutions are changing. We also look at ways in which education is used to bring about change.
George Monbiot shares his concerns about how children's lives are increasingly lived indoors or looking at screens, while their experience of nature and the outdoors – once a significant part of children's lives – is shrinking.
David Stratman casts a very critical eye on the so-called education reform movement that is transforming public education in the United States, Britain, and other countries. Another article looks at the devastating effects of the privatization of public education, specifically via charter schools.
Very different ideas about education animate the Escuelita Zapatista, a community-based educational gathering created by the Zapatistas in Chiapas, Mexico.
The widening gap between scholars working in academic institutions is the subject of two articles, "Academics can change the world – if they stop talking only to their peers", and another by the late Ellen Meiksins Wood on The Retreat of the Intellectuals.
This issue of Other Voices features a variety of articles and resources on education and schools. Other Voices is available free via email subscription as well as on the Connexions website at www.connexions.org/Media/CxNewsletter.htm
See the September 10 issue of Other Voices here.
Keywords: Education – Popular Education – School Reform – Schools
Sports and Politics Other Voices – August 13, 2016
August 13, 2016 - #
Sports in general, and the Olympics in particular, have never been free of politics. Allegations of bribery and cheating had already been part of the Olympics for centuries before that noteworthy day in 67 AD when the judges proclaimed the Emperor Nero winner of the Olympic chariot race even though he had been thrown from his chariot and failed to complete the race.
No doubt the judges who crowned Nero were keenly aware of his proclivity for executing those who displeased him. In the modern sports era, survival and success depend largely on the favour of corporations, whose power to provide or withhold funding and sponsorships now shape every aspect of sport, including athletes' incomes and lifestyles. It is now difficult to remember that only a few decades ago, corporate logos were strictly forbidden at Olympic events, while athletes were prohibited from accepting any kind of payment for their involvement in sports. The corporate conquest of sports closely parallels the corporate colonization of nearly all aspects of modern life. Accompanying this in recent years has been the increasing injection of militaristic content into sports spectacles. In Canada, hockey games are now commonly preceded by rituals honouring militarism. In the United States, similar spectacles have been staged for years.
In this issue, we feature resources which remind us that resistance to the commercialization, corporatization, and militarization of sports is also part of our heritage. We recall the International Workers' Olympiads which took place between 1925 and 1937, and the workers' sports organizations which flourished in a number of countries.
With the Rio de Janeiro Olympics under way, we feature an analysis of the way a constitutional coup is being carried out in Brazil while the attention of the media is on the sports spectacle in Rio.
We also look at the extraordinary witchhunt under way against Russian athletes. Various sports federations have taken the unprecedented step of banning Russian athletes from entire sports, not for anything the individual athletes themselves have done, but to punish the Russian government. The pretext for these bans is a hurried report by a Canadian lawyer which claims that the Russian government (or, as the media routinely say, 'Putin') carried out a mass doping program. While there are undoubtedly Russian athletes who used performance-enhancing drugs (as there are in many other countries), most of the 'evidence' underlying these sweeping allegations is based on the word of one man, a former Russian coach who now lives and works in the United States. Russian officials and athletes were not interviewed and were not given any opportunity to give their side of the story. Nor were Russian athletes given the opportunity to undergo drug tests to determine whether they had in fact taken performance-enhancing drugs. They were simply banned without any pretense of due process. Meanwhile athletes from other countries, such as the United States, who have used banned drugs in the past are being allowed to compete.
This issue of Other Voices features a variety of articles and resources on sports and politics and a range of other issues. Other Voices is available free via email subscription as well as on the Connexions website at www.connexions.org/Media/CxNewsletter.htm
See the August 13 issue of Other Voices here.
Keywords: Sports & Politics – Sports History – Olympics
Workers and Climate Change Other Voices – July 23, 2016
July 23, 2016 - #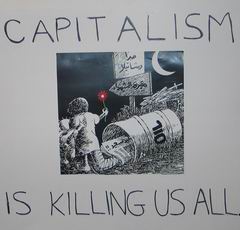 Working people – and most of us are workers – are affected by climate change in every aspect of our lives. As climate change worsens, our lives will worsen. If we are successful in bringing about the needed rapid change away from a fossil fuel based economy, working people are the ones who stand to bear most of the costs, including the cost, for millions of workers and their families, of losing their jobs.
Many elements of the environmental movement have been guilty of ignoring working people, while others actually blame ordinary working people for climate change and the injustices associated with it. Yet it is working people who are dying, in many places, even now, from excessive heat in factories, fields, construction sites, and homes. And million of working people stand to lose their jobs, homes, and communities in the transition to a low-carbon or no-carbon economy. It is rare for groups involved in the climate change movement to acknowledge this reality, let alone to develop plans for a just transition to a new economy, a transition that supports and helps those who will be most affected.
There is another, even more crucial reason, for putting the working class at the centre of a strategy for climate justice and economic transformation: the working class is the only social force with the potential power to bring about the radical changes we need to slow and stop accelerating climate change. A strategy that ignores the working class – the majority of the population – is a strategy for failure. In this issue of Other Voices, we present articles and resources which address the crucial role of the working class in halting climate change and transforming society.
This issue of Other Voices features a variety of articles and resources analyzing these and related issues. Other Voices is available free via email subscription as well as on the Connexions website at www.connexions.org/Media/CxNewsletter.htm
See the July 23 issue of Other Voices here.
Keywords: Climate Justice – Just Transition – Working Class & Climate Change – Working Class & Environmental Issues
Brexit, Jeremy Corbyn, and Contempt for Democracy Other Voices – July 2, 2016
July 2, 2016 - #
The July 2, 2016 issue of Other Voices focuses on Brexit, the British vote to leave the European Union, and on contempt for democracy that has marked the elite reaction and media response to that vote.
Brexit has thrown the political elites into turmoil and confusion. The referendum was supposed to be a safe political manoeuvre, a way to produce an appearance of democratic legitimacy for the profoundly undemocratic structures of the EU. The gambit turned out to be a spectacular miscalculation, as millions of people turned out to express their opposition to a state of affairs that is leaving the majority worse off while enriching a small minority.
What the result will be is not clear. For one thing, it is far from certain that Britain will actually end up leaving the European Union. Ruling elites in Europe and elsewhere have a long history of ignoring referendum results which displease them. Last summer's referendum in Greece, in which the Greek people voted overwhelmingly to reject the terms dictated by the European Union and the International Monetary Fund, is a case in point. Within a few days, the EU, representing the interests of the banks whose Greek loans were at risk, compelled the Greek government to submit to terms that were even worse than those rejected in the referendum. Greece's Syriza government capitulated utterly, and became the enforcer of the agenda of austerity and looting which it had been elected to oppose. Those who feel tempted to believe the claim that the European Union represents a form of international co-operation from which all benefit might want to consider the case of Greece, and of other countries who have been forced to shred their social infrastructure and sell off their assets to enrich investors and bankers.
A constant theme in elite reaction to the Brexit referendum, expressed especially through the mainstream media, has been a visceral contempt for democracy. Ordinary working people are portrayed as stupid and reactionary, incapable of understanding how wonderful the European Union project is. Again and again, one hears the comment that the great unwashed should not be allowed to vote on issues which they are incapable of understanding. This reaction is not new: ruling classes for centuries have loathed democracy, which is seen as an existential threat to the wealth and privileges of the elite.
The attitudes of the elite have been mirrored on parts of the liberal left as well. The racist rhetoric emanating from the xenophobic UKIP party is seen as reflecting the attitudes of everyone who voted to leave the EU. Never mind that UKIP commands 12% of the vote, whereas 52% voted to leave. Everyone who voted to leave, according to some commentators, must automatically be a racist. The liberal left shares this attitude with the mainstream elite: neither of them is capable of seeing, let alone offering solutions for, the economic devastation caused by neoliberal institutions such as the EU and the various 'free trade' agreements, and neither of them cares about the working class.
In Britain, the referendum results have also provided a pretext for the Labour hierarchy to try to remove Jeremy Corbyn, the leftist who unexpectedly captured the leadership of the party nine months ago in another instance of democracy producing the 'wrong' result. A majority of the Parliamentary Labour Party (the MPs) are still holdovers from the Tony Blair era, known for their support of the war in Iraq and the intervention in Libya, and their willingness to vote for anti-labour legislation introduced by the Conservative government of David Cameron. These MPs have been desperately looking for an opportunity to get rid of Corbyn, and thought the referendum results would provide an opportunity. Corbyn, however, has reacted to their vote of no confidence by informing them that he was elected by the membership, not the MPs, and that he has no intention of resigning. In this battle, Corbyn represents not only the left-wing majority of the Labour members who elected them, but the hopes of people in other countries who see him as an inspiration and an example to follow.
This issue of Other Voices features a variety of articles and resources analyzing these and related issues. Other Voices is available free via email subscription as well as on the Connexions website at www.connexions.org/Media/CxNewsletter.htm
See the July 2 issue of Other Voices here.
Keywords: Brexit – Anti-Democracy
Other Voices – June 18, 2016 Homophobia, Liberation Theology, Cultural Appropriation
June 18, 2016 - #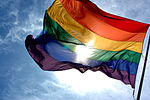 The June 18, 2016 issue of Other Voices, the Connexions newsletter, features a wide range of issues. The topic of the week is homophobia, the hate that led to 49 deaths in Orlando last week, but which is present in greater or lesser form in every part of the world.
We are always concerned, not only with what is wrong with the world, but what to do about it. This issue carries an excerpt from Umair Mohammed's book 'Confronting Injustice: Social Activism in the Age of Individualism' in which he warns against the pitfalls of individualist and consumer-oriented approaches and argues in favour of collective action to build an effective movement.
Derrick Jensen considers some of the arguments in favour of pacifism and finds them wanting. He agrees that creative approaches to social change can oftentimes make violence unnecessary, but that sometimes violence is a necessary response to violence.
Another article looks at the decline of liberation theology, targeted as a threat by both the Vatican and secular power structures.
Kenan Malik considers the issue of "cultural appropriation" and asks why so many on the so-called left are more interested in criticizing Justin Bieber's hairstyle than in fighting capitalism.
From the Archives we present "Suffragetto," a 100-year-old board game from Britain, which allowed players to imitate real-life battles between suffragettes campaigning for votes for women, and the police.
The book of the week is 'Canada Since 1960s: A People's History' which presents a left perspective on 50 years of politics, economics, and culture, seen through the eyes of contributors to Canadian Dimension magazine.
See the June 18 issue of Other Voices here.
Keywords: Homophobia - Strategies for Social Change
Tax Evasion Other Voices – May 21, 2016
May 21, 2016 - #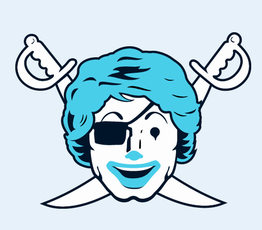 The May 21, 2016 issue of Other Voices, the Connexions newsletter focuses on Tax Evasion.
The essence of the capitalist economic system is the drive to accumulate as much as possible, by any means possible. It is almost inevitable, therefore, that those – individuals or corporations – whose existence revolves around accumulating capital will seek to avoid paying taxes.
The best way to avoid paying taxes, when you're rich and powerful, is to shape and write the tax laws. And indeed tax laws are almost invariably written to favour those whose wealth derives from profits and investment, at the expense of those who work for a living. For example, capital gains – income from investments – are either taxed at a much lower rate than wages, or not taxed at all.
Even so, this isn't enough for the superrich. Employing a network of accountants, tax lawyers, corporate shells, tax havens, secret bank accounts, and other methods, the 1% have become extremely adept at evading even the low rates of taxation they are subjected to.
Tax evasion has recently hit the news with the leak of the Panama Papers, a huge collection of documents detailing the activities of just one law firm specializing in setting up offshore shell companies which serve to hide assets from the tax authorities. The Panama Papers reveal the existence of more than 200,000 such offshore entities linked to wealthy individuals from more than 200 countries. This nonetheless represents only the tip of the iceberg: there are other companies involved in this dirty business, and more than 20 jurisdictions which cater to it, including the American states of Delaware and Wyoming, as well as the Bahamas, Belize, Singapore, and the United Kingdom. It is estimated that about $330 billion is lost to tax evasion and tax avoidance every single year, and that perhaps 7% of the world's total financial wealth is hidden in secretive tax havens.
This issue features a selection of articles, books, and films on tax evasion.
There is also an article about the myth of precision that is used to justify reckless experiments in gene manipulation, and we feature Vivek Chibber's article "Why the Working Class" which analyzes the unique power of the working class in challenging the power of capitalism.
See the May 21 issue of Other Voices here.
Keywords: Tax Evasion – Tax Havens
Destabilization and regime change Other Voices – May 7, 2016
May 7, 2016 - #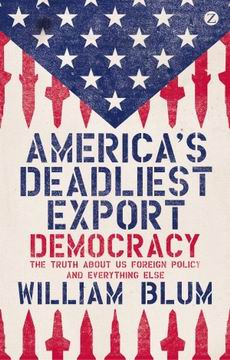 People looking at the United States from the outside tend to assume that life is easy when you're an imperialist superpower in command of the world's largest military forces, backed by the world's most powerful economy. With so much power concentrated in your hands, what could possibly go wrong?
More than you might think, in fact. One problem arises from the widespread persistence of the institutions of parliamentary democracy. Modern parliamentary democracies, it's true, have a number of points in their favour. For one thing, they are better at managing public services and the economy than dictatorships, military or otherwise, which tend to be both corrupt and incompetent. And they provide a (somewhat) plausible facade of democratic accountability which helps to disguise the unpalatable fact that almost all important decisions are made behind the closed doors of corporate and institutional boardrooms.
But the trouble with democratic forms like voting and elections is that every so often, real democracy breaks out and propels parties and people to office who don't play by the rules of the game. The most outrageous offence, from the perspective of imperial power, is pursuing policies that help ordinary people at the expense of transnational corporations and local elites.
When a government goes so far as to govern in the interests of its own population, it clearly has to be stopped. The mainstream media – those owned by the local elite as well as those in the imperial centres – start to churn out propaganda, day after day, about the 'extremism' of the government, now referred to as a 'regime.' Western NGOs, funded by the U.S. government and activist billionaires, become a funnel for money that is poured into the country to pay for a massive destabilization campaign. Meanwhile the U.S. embassy intensifies its ongoing contacts with opposition leaders and military officers, many of whom have been trained and indoctrinated in the United States.
The goal of a destabilization campaign is to overthrow an elected government without having to resort to direct outside military intervention, which looks bad and often fails to produce a stable pro-western regime (e.g. Iraq, Libya). In recent years, the preferred means have been massive funding of conservative middle-class political parties, groups, and media (e.g. Ukraine, Venezuela), and 'constitutional coups.' A constitutional coup is a means of nullifying an undesirable election result by making use of the levers of judicial and executive power to get rid of a leader or government who has too much popular support to defeat via the ballot box. The constitutional coups which overthrew the governments of Honduras in 2009 and Paraguay in 2012 are examples, as are the current attempts to impeach the elected presidents of Brazil and Venezuela. One might also include the American Supreme Court decision after the 2000 election, which handed the election to George W. Bush, and Stephen Harper's proroguing of the Canadian Parliament in 2008, aided and abetted by the unelected and unaccountable Governor-General, as instances where 'constitutional' means have been used to set aside election results.
Destabilization and regime change are the focus of this issue of Other Voices. We feature a number of articles and books, as well as Bill Blum's handy list of the instances since 1945 when the U.S. has overthrown, or attempted to overthrow, a foreign government. We also feature "The Anti-Coup", by Gene Sharp and Bruce Jenkins, which outlines strategies and tactics which popular movements can use to prevent and block coups d'état and executive usurpations of power. The articles in this issue cover only a few examples of the countless interventions by the United States designed to undermine and overthrow governments which challenge the will of the U.S. and the local elites which the U.S. supports. The Connexions Subject Index has many more articles and books documenting such attempts – many of them successful – under Destabilization and Regime Change
See the May 7 issue of Other Voices here.
Science and its enemies Other Voices – April 23, 2016
April 23, 2016 - #
The topic of the week for this issue of Other Voices is Science and its enemies.
Our society and its institutions, public and private, regularly tell us that science, and education in the sciences, are crucial to our future. These public declarations are strangely reminiscent of the equally sincere lip service they pay to the ideals of democracy. And, in the same way that governments and private corporations devote considerable efforts to undermining the reality of democracy, so too they are frequently found trying to block and subvert science when the evidence it produces runs counter to their interests. Real live scientists doing real live science, it seems, are not nearly as loveable as Science in the abstract.
The trouble with science, when carried out conscientiously in accordance with the principles of rational inquiry, is that it may produce evidence and conclusions that run counter to the interests of the powerful and the rich. The science of global warming is a huge threat to the immensely profitable fossil fuel industry. Exxon knew, decades ago, that carbon emissions are linked to climate change - and acted to suppress and lie about the science, using the same techniques that had been used for many years by the tobacco industry to deny that smoking is linked to lung cancer.
In the same way, scientists who have shown that fracking produces earthquakes and poisons water are now under constant attack by the industry. Universities, ever more dependent on corporate funding, are told that they won't receive money if they employ scientists who engage is such unwelcome research. So too, evidence of the dangers of genetically modified organisms (GMOs) threatens immensely profitable agribusiness corporations, and scientists who produce that evidence are attacked and threatened with losing their jobs.
Corporate money is also used to subvert science in other ways. There are always scientists and researchers who are prepared to produce conclusions that are welcome to their funders. As Upton Sinclair once said, "It is difficult to get a man to understand something when his salary depends on his not understanding it." Unfortunately, there are more than a few trained scientists who now earn their salaries by failing to investigate what they should investigate, and failing to see what they should see.
Where scientists persist in producing unwelcome evidence, another tactic in common use is suppression. Scientists whose research is funded by a corporations are frequently made to sign non-disclosure agreements as a condition of receiving funding. They are forbidden to release their findings unless the company, for example a pharmaceutical company testing a new drug, agrees to release them. In this way unwelcome results never see the light of day. Scientists employed by a government are commonly gagged in similar ways. This was notoriously the case in Canada under the late and unlamented Harper regime, which, in addition to gagging scientists, actually went so far as to destroy entire libraries of scientific records.
At the same time that corporations and the state seek to control or suppress science, social currents have emerged that attack science from other directions. Creationists loudly reject the science of evolution, anti-vaccine activists spread fear, and, in some parts of academia, schools of thought have emerged that see the whole idea of science as an example of western imperialism.
This issue of Other Voices dips its toes into a few areas of current scientific controversy. The Connexions website features a wealth of articles and books on many other issues in the world of science.
See the April 23 issue of Other Voices here.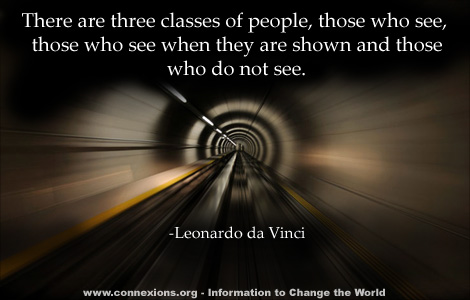 Corporate Crime Other Voices – April 9, 2016
April 9, 2016 - #
The topic of the week for this issue of Other Voices is Corporate Crime. Corporations first emerged as a form of legal partnership which allowed a number of investors to pool their capital to establish joint ventures. At the same time, incorporating limited companies allowed investors to limit their risk and their liability. Shareholders could shield themselves and their assets from liability if the venture failed or incurred debts, or if the corporation broke the law.
In the last century, corporations have been able to acquire tremendous power, including the power to make governments write laws and sign treaties to serve the interests of companies and their owners.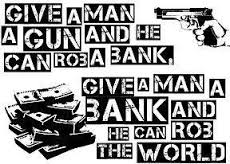 At the same time, corporations have increasingly become legally unaccountable for their behaviour. All too often corporations break the law and engage in criminals acts which would be severely punished if they were committed by ordinary individuals. These illegal acts range from deliberate health and safety violations that cost lives, to land seizures, to environmental negligence that contaminates lands and waters. Most of these illegal acts are never prosecuted, and those that are, are usually dealt with by a fine that corporations can treat as a cost of doing business.
There are movements demanding that corporations be held accountable for their crimes in a serious way, and, specifically, that corporate executives should face jail time when the corporation they are in charge of engage in behaviour that causes death, injury, and illness.
In the Organizing section, Other Voices features an article about the use of petitions in grassroots organizing. In People's History, an article looks at the use of new digital technologies in work to preserve indigenous languages.
See the April 9 issue of Other Voices here.
The Forest and the Trees Other Voices – March 26, 2016
March 26, 2016 - #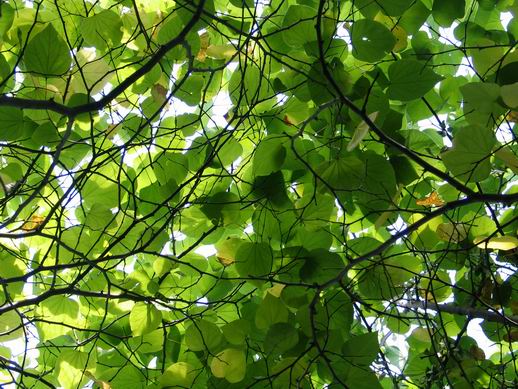 For countless centuries, forests, and the trees in them, have been seen as sources of life, livelihood, and spiritual meaning. For capitalism, however, forests are sites of extraction and profit-making, or obstacles in the way of 'development.' This issue of Other Voices, the Connexions newsletter, looks at some of the threats to forests worldwide, and the ways in which people are resisting and defending the forests.
In the Amazon, tribal people are combining traditional skills with direct action and modern technology to fight against illegal logging. In India, villagers are organizing to protect their forests against being flooding by dams. In Palestine, farm families are staying on their land, and planting new trees to replace the ones destroyed by Israeli soldiers and settlers. In Mozambique, farmers and communities are organizing against land takeovers by foreign corporations.
The Organizing section looks at the organizing work of Bonnie Phillips, a long-time forest defender.
The From the Archives section reaches all the way back to the year 1217, when an English king yielded to popular pressure and issued the Charter of the Forest, affirming the rights of the common people to use the forests for their livelihoods.
See the March 26 issue of Other Voices here.
International Women's Day Other Voices – March 5, 2016
March 5, 2016 - #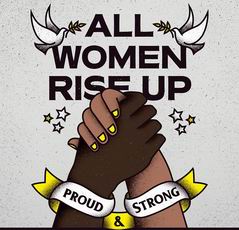 This issue of Other Voices marks International Women's Day. An article written by Alexandra Kollontai in 1920 talks about the early history of this event, which grew out of a proposal put forward by Clara Zetkin at the 1910 International Conference of Working Women. A key focus at that time was winning the vote for women, with the slogan ‒The vote for women will unite our strength in the struggle for socialism". The link between women's rights and socialism became even clearer a few years later, in 1917, when a Women's Day march in St. Petersburg turned into a revolutionary uprising which led to the overthrow of the Czar and the Russian Revolution. As Kollontai says, "It was the working women of Petersburg who began this revolution; it was they who first decided to raise the banner of opposition to the Tsar."
The struggle continues. Kavita Krishnan writes about the campaigns for women's rights in India in "Women's Liberation, Everyone's Liberation." "Women in Arms" compares women's struggles in Chiapas, Mexico, and in Kurdistan. Johanna Brenner takes a global view in "Socialist Feminism in the 21st Century."
In the Organizing section of Other Voices, we look at grassroots efforts by Salvadoran women to deal with the problems of gangs and crime in El Salvador. In the People's History section, we look back at the Paris Commune, the working-class uprising which took power in Paris in March 1871.
See the March 5 issue of Other Voices here.
Connexions Enters Its Fifth Decade Other Voices – February 20, 2016
February 20, 2016 - #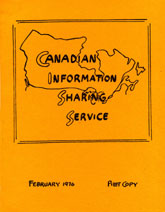 This issue of Connexions Other Voices falls on the 40th anniversary of the publication of the very first Connexions newsletter, which was published in February 1976. That first issue carried the title "Canadian Information Sharing Service", which was also the name of the collective which compiled it, from submissions from across Canada. Within a couple of years, the name of the publication became "Connexions" and then, a little later, "The Connexions Digest". Connexions went online in the early 1990s, first via a computer bulletin board system (BBS) and then with the Connexions.org website.
As the Connexions project enters its fifth decade, we continue to carry on the original "information sharing" mission of connecting people working for justice with each other and with resources and information. Connexions also maintains the Connexions Archive, a physical archive of more than 100,000 documents spanning more than 50 years of grassroots activism.
Connexions operates on a shoestring budget, and very much welcomes financial support and contributions, large or small, as well as bequests. Connexions is also looking for a permanent home, perhaps in partnership with another organization, for the archive and the people who work on it.
In addition to Connexions' own history, this issue of Other Voices spotlights black history as the topic of the week. It looks at the Haitian revolution, when slaves confronted the French empire and won; black resistance against the Ku Klux Klan in the American South, and the meaning and limits of anti-racism. Other Voices also looks at the Kurdish liberation movement in Rojava, the dangers posed by geoengineering, and it marks the publication of the Communist Manifesto on February 21, 1848.
See the February 20, 2016 issue of Other Voices here.
Conflict of Interest, Militarism and Climate Change Other Voices – January 30, 2016
January 30, 2016 - #
This issue of Other Voices shines a light on the murky world of conflict of interest, the hidden reality that often underlies appearances of neutrality, objectivity, and due process.
Can journalism thrive if the media are owned by profit-driven corporations like Postmedia? Nick Fillmore says the accelerating decline of the low-quality, right-wing Postmedia newspapers is nothing to shed tears over, but the lack of credible media in Canada is a problem that we should be worrying about.
Another article illuminates a topic that is taboo in coverage of climate change: the enormous carbon emissions of the military – especially the U.S. military, the biggest institutional consumer of petroleum products in the world. We also look at the lawsuit launched by TransCanada against the U.S. government, claiming massive 'damages' because it has been denied an opportunity to profit from environmental destruction. If any further proof is needed that the negotiated-but-not-ratified TPP trade deal is a horrible idea, TransCanada has provided it.
See the January 30 issue of Other Voices here.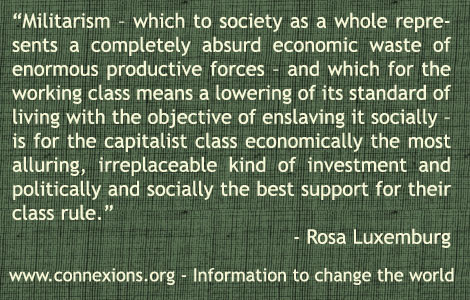 Working Class Organizing Other Voices – January 16, 2016
January 16, 2016 - #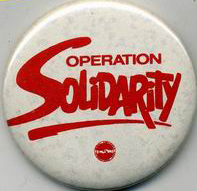 Working to change things for the better, fighting to prevent things from getting worse, remembering the past to illuminate possibilities for the future: as always, that is the focus of Other Voices. In this issue, the spotlight is on working class organizing. There can be no meaningful change without the active participation of the majority of the population: working people. Yet much activism ignores this obvious reality, while the organized labour union movement has put much of its reliance on 'professionals' who see organizing as a top-down technique rather than a grassroots movement. Several articles in this issue look at aspects of these issues.
Other Voices also delve into the relationship between feminism and socialism, and looks at the so-called 'sharing economy,' which produces increasingly exploited and precarious work, and immense profits for super-rich corporate owners.
See the January 16 issue of Other Voices here.
Utopias Other Voices – December 19, 2015
December 19, 2015 - #
"A map of the world that does not include Utopia," said Oscar Wilde, "is not worth even glancing at, for it leaves out the one country at which Humanity is always landing. And when Humanity lands there, it looks out, and, seeing a better country, sets sail."
Utopian visions, be they practical or not, free our imaginations, if only for a little while, from the daily grind of struggle and worry, and allow us to dream about the kind of world we would hope to live in. Such dreams can inspire us and guide us, even if they are not always quite practical.
Friedrich Engels appreciated this quality in the writings of Charles Fourier (1772-1837), the French utopian socialist who imagined a future in which men and women would be free and fully equal, and in which, so he speculated, there would be six moons orbiting the earth and the salt water of the oceans would be replaced with lemonade. Engels, practical-minded revolutionary though he was – and one who preferred beer to lemonade – wrote that he would much rather read Fourier's "cheerful fantasies" than the gloomy writings of social critics "where there is no lemonade at all."
This issue of Other Voices peers into the world of utopian visions, practical or otherwise: the topic of the week is Utopias. You'll also find a potpourri of other articles, books, resources and songs to stimulate your thinking and your imagination.
See the December 19 issue of Other Voices here.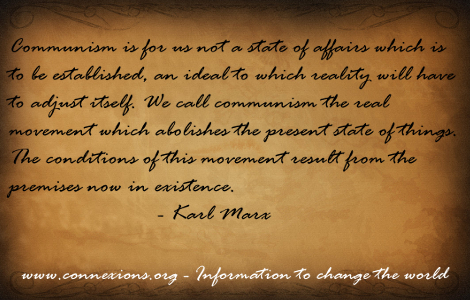 Ecosocialism, environment, and urban gardening Other Voices – December 5, 2015
December 5, 2015 - #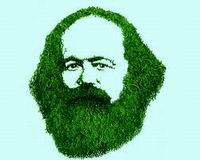 This issue of Other Voices covers a wide range of issues, from the climate crisis and the ecosocialist response, to terrorism and the struggle against religious fundamentalism, as well as items on urban gardening, the destruction of olive trees, and how the police are able to use Google's timeline feature to track your every move, now and years into the past. Another article challenges the role of big NGOs in legitimizing the status quo and blocking working-class and grassroots self-organizing
See the December 5 issue of Other Voices here.
Keywords: Climate Justice – Ecosocialism – Gardens/Gardening – Marxism and Ecology – Working Class & Climate Change – Urban Agriculture
Climate change and social change Other Voices – November 21, 2015
November 21, 2015 - #
This issue of Other Voices spotlights climate change, the escalating crisis that the upcoming Paris climate conference is supposed to address. But climate change is not a single problem: it is a product of an economic system whose driving force is the need to grow and accumulate. Nor does it affect everyone equally: those with wealth and power can buy themselves what they need to continue living comfortably for years to come – everything from air conditioning to food to police and soldiers to protect their secure bubbles – while those who are poor and powerless find their lives increasingly impossible. A serious effort to address climate change therefore means social change and economic change.
A number of resources featured in this issue address the deeper issues of climate change and social change.
There are also have two articles responding to recent terrorists attacks and raising questions about causes and responses. In the Organizing section are reflections about effective grassroots organizing by Renny Cushing, an organizer in the anti-nuclear movement in the U.S. in the 1970s and 1980s.
See the November 21 issue of Other Voices here.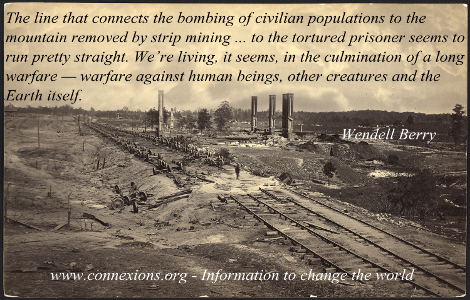 Trade agreements and the corporate war on democracy Other Voices – November 7, 2015
November 7, 2015 - #
The focus in this issue is on the corporate rights treaties that are misleadingly sold as trade agreements. In particular, the spotlight is on the Trans-Pacific Partnership, negotiated in secret, and now scheduled to be rubber-stamped by national governments on a take-it-or-leave-it basis. The TPP is best understood as a major milestone in the long-term war waged by the corporate elite against any form of democracy. It gives corporations the power to block any environmental protections or health and safety legislation that could be interpreted as interfering with a corporation's &lsquoright&rsquo to make a profit by doing whatever it wants. It will significantly undermine efforts to fight climate change by giving corporations the power to block laws that would prevent fracking, tarsands extraction, coal mining, etc. Food safety protections are similarly attacked: banning GMO crops or imports, or even required GMO labelling, becomes a restraint of trade. Internet advocacy groups are calling the TPP a "death warrant for the Open Internet" because, in the name of "copyright protection", it gives corporations the power to force Internet Service Providers to take down websites, even in other countries, that are allegedly infringing copyright.
As always, people are fighting back and will continue to fight back. That requires organizing: as an article by Al Giordano reminds us, "Nothing is ever won without organizing." Also in this issue, we remember Bhaskar Save, a farmer in India who developed organic farming methods on his own farm which have gained worldwide admiration.
See the November 7 issue of Other Voices here.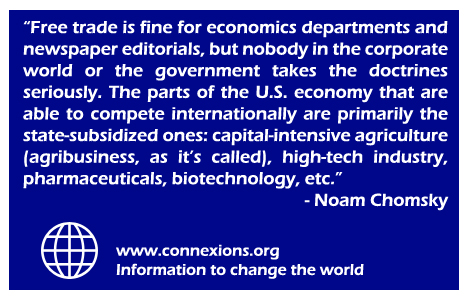 The end of carding?
October 31, 2015 - #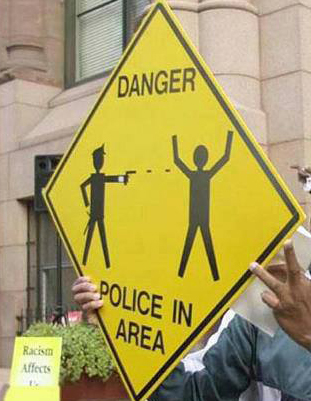 The Ontario government has announced that it intends to bring in regulations to stop the police practice of stopping people at random and demanding their information. Of course this form of harassment, known as "carding" in Ontario, is far from random: everyone knows who is likely to be stopped, and what the colour of their skin is likely to be. Putting an end to it sounds good, but as always the devil is in the details, and the wording shows that nothing much is likely to change. Here's a letter that I sent to the Toronto Star, which they published on October 31:
The end of carding? Not a chance. The new legislation will allow police to stop, question and document members of the public if they have a "valid policing purpose," defined as "detecting or preventing illegal activities." That's a loophole big enough to allow any cop anywhere to stop and question anyone they want, as long as they claim that doing so might result in detecting or preventing some unspecified illegal activity. And, as always, most of those stopped and harassed will just happen to be black, or aboriginal, or poor. As the saying goes, the more things change, the more they remain the same.
Whistleblowers and the murky world of national security Other Voices – October 24, 2015
October 24, 2015 - #
As Noam Chomsky has said, governments use the spectre of threats to &lsquonational security&rsquo to justify secrecy, attacks on civil liberties, and the relentless build-up of the national security state. In reality, says Chomsky, the main enemy, in the eyes of the state, is its own population. Whistleblowers – people like Daniel Ellsberg, Julian Assange, Chelsea Manning, and Edward Snowden – play a vital role in letting the public know what governments are really doing. At great risk to themselves, they tell the truth which governments seek to hide.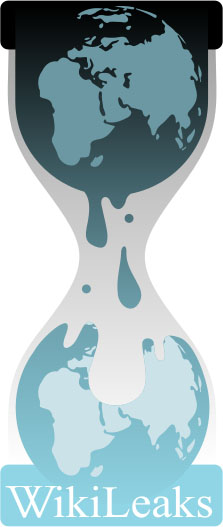 In his article "The Fog of Intelligence", Tom Engelhardt examines the contradictions of the American intelligence apparatus: a vast bureaucracy with more than a million employees and a budget of $70 billion a year which is continually unable to foresee developments which are perfectly obvious to journalists and others who have no access to secret information.
Another illustration of the national security mindset comes in the reaction of the British media – shocked! aghast! – to Labour leader Jeremy Corbyn's statement that as Prime Minister he would not order the launch of nuclear weapons under any circumstances.
Also in this issue of Other Voices, we recall the day – October 27, 1962 – when the world was seconds away from nuclear war. After an American warship attacked a Soviet submarine – an act of war in itself, as well as an act of insanity – two of the three commanders on the submarine were prepared to launch a nuclear weapon, as they were authorized to do if they came under direct attack while unable to communicate with their military high command. The third commander on the submarine, Vasili Arkhipov, refused to agree, and because the unanimous of all three commanders was required, the missile was not launched.
Arkhipov's split-second decision reminds us all that we are all confronted with moral choices, and that those choices can have far-reaching consequences.
See the October 24 issue of Other Voices here.
A moment in the polling station
October 10, 2015 - #
I'm in the queue waiting to vote in the advance poll in the federal election. I'm ambivalent, as always when I vote, since I don't support any of the political parties, but I want to get the vile Harper Conservatives out. From the snatches of conversation I hear, getting rid of the Conservatives is a widely shared wish.
The wait is fairly long, and the Elections Canada people are doing what they can to make the experience as pleasant as possible. There are chairs for those who need them, and, for the kids, they have an unofficial 'ballot box.' Those who are old enough to be able to write can write a name on a piece of paper, and then put their 'ballot' in the box. Those too young to write can choose a marker to colour their paper with. The coloured 'ballots' also go into the box.
Behind me, a little girl asks her father, "What colour should I choose?"
"Any colour you like," he replies. Pause. "As long as it's not blue*."

We smile at each other. "Got to teach them young," he says.
[*Blue is the colour of Canada's right-wing Conservative party, which went on to defeat in the October 19 election.]
Elections, Democracy and anti-Democracy Other Voices – October 8, 2015
October 8, 2015 - #
Other Voices' topic of the week is Elections.
Election-related resources include articles and books which argue that western style parliamentary democracies are anything but democratic, both in how they operate, and because most of the most important decisions are not subject to democratic decision-making. The articles in this issue on the newly signed Trans-Pacific Partnership Agreement (TPP) and on the use of finance and debt to take over countries and to attack working people, explore this theme in detail.
On a more positive note, there is a discussion of James Hansen's fossil fuel exit program, which suggests an approach for getting our economies off fossil fuels in the near future. Rounding out this issue are several People's History and From the Archives items, as well as the book of the week, "Democracy Against Capitalism", the film of the week, "The Price We Pay", and a song of the week, "Stealin' All My Dreams."
See the October 8 issue of Other Voices here.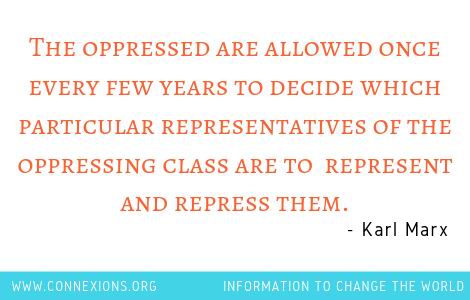 Supremacy, oppression, and power
September 30, 2015 - #
A comment from Chip Berlet:
"Right-wing hate groups do not cause prejudice in the United States – they exploit it. What we clearly see as objectionable bigotry surfacing in Extreme Right movements, is actually the magnified form of oppressions that swim silently in the familiar yet obscured eddies of 'mainstream' society.
Racism, sexism, heterosexism ... antisemitism, [and now Islamophobia] are the major forms of supremacy that create oppression and defend and expand inequitable power and privilege; but there are others based on class, age, ability, language, ethnicity, immigrant status, size, religion, and more. These oppressions exist independent of the Extreme Right in U.S. society."
My response:
I think your formulation has it backwards. You say that "Racism, sexism, heterosexism, ... antisemitism, [and now Islamophobia] are the major forms of supremacy that create oppression".
I would say that, on the contrary, it is the structures of domination and power, that create racism, sexism, etc., in order to justify the existence of unequal wealth, power and the oppression that goes with them. Racism didn't create slavery and the slave trade; racism was created to justify slavery. US/NATO aggression against the Middle East and the Islamic-majority countries aren't a result of Islamophobia; Islamophobia was born out of the need to justify imperialist aggression.
But you're correct to say that right-wing hate groups don't cause prejudice: they feed on it and magnify it. Though one could argue that by exploiting it they are causing it to spread more widely, by giving people scapegoats to blame for their real problems. One recalls August Bebel's comment, "anti-semitism is the socialism of fools."
Of course, the big question is: how do we combat it?
A comment on John Holloway's 'Read Capital: The First Sentence, Or, Capital starts with Wealth, not with the Commodity'
September 17, 2015 - #
John Holloway, best known for his book Change the World Without Taking Power, has written an essay 'Read Capital: The First Sentence, Or, Capital starts with Wealth, not with the Commodity' which focuses on the very first sentence of Marx's Das Capital. Holloway devotes his entire essay to a textual analysis of that first sentence, arguing that it is extremely significant, the key the whole rest of the book, in fact. The following is my response to Holloway:
One can appreciate John Holloway's stated intention, which is to show that "Capital, from its opening words, is a tale that pitches the forces of misfitting against the forces of an oppressive social cohesion. It starts from the dignity of rebellion, not from the horrors of domination." I would broadly agree with that description of Capital, though whether this really needs to be said, yet again, I rather doubt. It's not exactly breaking news that Karl Marx was a revolutionary who sided with the oppressed and put class struggle at the centre of his works.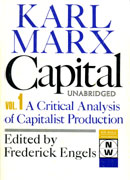 Holloway's method, and his reasoning, are highly questionable, however. He criticizes certain other ways of reading Capital with the comment that they "are so many procrustean beds, but procrustean beds that are inherently faulty." Well, hello, John, time to look in the mirror! An essay that bases its interpretation of Capital on the very first sentence, as if that sentence, and that sentence alone, was the key to the whole work, could certainly be described as a Procrustean bed.
Holloway sets out to show – in an exercise that could only interest a handful of academics – that the common belief that Capital starts off with a discussion of commodities is false, and that in fact "Marx does not start with the commodity."
One might beg to differ. I suspect Marx would have begged to differ. The title of the first chapter of Capital is "Commodities." The subhead leading off Section 1 is "The Two Factors of a Commodity: Use-Value and Value (The Substance of Value and the Magnitude of Value)." The first paragraph reads: "The wealth of those societies in which the capitalist mode of production prevails, presents itself as 'an immense accumulation of commodities,' its unit being a single commodity. Our investigation must therefore begin with the analysis of a commodity."
Marx doesn't begin with the commodity? Really?
But the more important point is that Capital, and Marxist theory generally, can't be interpreted on the basis of what he put in the first sentence of the book. As Marx said, "Whatever shortcomings they may have, the merit of my writings is that they are an artistic whole." It's worth remembering that in one of his letters, Marx suggested that, rather than start at the beginning of Capital, a reader could start off with Chapter 10, on the Working Day, and then move on to Chapter 13, on Co-operation, and then to Chapter 14, Division of Labour and Machinery, and then on to Chapter 26, Primitive Accumulation. Karl Korsch, in his Introduction to Capital (which appears in the front of the German-language edition on my shelf here) suggests the reader start with Chapter 7, then skim chapters 8 and 9, and then read Chapter 10.
It is a peculiarly academic approach (and I don't mean that in a good way) to think that you need to start with the first sentence and subject it to rigorous analysis, and then write an essay based on that sentence alone, before you can move on to the second sentence.
As Marshall Berman said, "What makes Capital so exciting is that, more than anything else Marx wrote, it brings to life his vision of modern life as a totality. This vision is spread out on an immense canvas: more than a thousand pages in the first volume alone; hundreds of characters – shopkeepers and sharecroppers, miners and millowners, poets and publicists, doctors and divines, philosophers and politicians, the world-famous and the anonymous – speaking in their own voices. The amazing multiplicity of real voices that Marx brings forth, and the skill with which he propels and deploys them, carry us back to the glorious days of the nineteenth-century novel."
If one wants, as John Holloway says, to "analyse the text and ask what it offers to the contemporary struggle against capitalism," that analysis needs to be based on the "artistic whole" that Marx set out to create.
Further reading:
Karl Marx: Capital, Volume 1
Karl Korsch: Introduction to Capital
Harry Cleaver: Reading Capital Politically

Keywords: Marxism Overviews
P.S. When I read John Holloway's oh-so-serious textual analysis of the first sentence in Capital, I knew that it reminded me of something, some skit from way back, but I couldn't call it to mind. After I posted the above comment in Facebook, it came to me: of course, it's the Monty Python Novel Writing skit! Just replace "Thomas Hardy" with "Karl Marx" and there you go:
Announcer: (we hear the sound of a crowd in the background) "Hello and welcome to Dorchester where a very good crowd has turned out to watch local boy Thomas Hardy write his new novel 'The Return of the Native' on this very pleasant July morning. This will be his eleventh novel and the fifth of the very popular Wessex novels. And here he comes! Here comes Hardy walking out toward his desk, he looks confident, he looks relaxed very much the man in form as he acknowledges this very good natured Bank Holiday crowd.
And the crowd goes quiet now as Hardy settles himself down at the desk, body straight shoulders relaxed, pen held lightly but firmly in the right hand, he dips the pen in the ink (the announcer becomes excited) and he's off, it's the first word, but it is not a word... oh no it's a doodle way up on top of the left hand margin. It is a piece of meaningless scribble, and he's signed his name underneath it. Oh dear what a disappointing start, but he is off again and here he goes the first word of Thomas Hardy's new novel, at 10:35 on this very lovely morning, it's three letters it's the definite article and it's THE, Dennis.
Dennis: Well this is true to form, no surprises there. He started five of his eleven novels to date with a definite article. We've had two of them with 'IT', there has been one 'BUT', two 'AT's, one 'ON' and a Delores. Oh that of course was never published...
Second Announcer: I am sorry to interrupt you there Dennis, but he's crossed it out. Thomas Hardy here on the first day of his new novel has crossed out the only word he has written so far and he is gazing off into space. Ohh! Oh dear..."
See: Monty Python: Novel Writing
TIFF's corporate mentality
September 16, 2015 - #
When: Wednesday afternoon, September 16, 2015
Where: Outside the Bloor Hotdocs Cinema, Bloor Street near Bathurst, Toronto
What: Screening of This Changes Everything, directed by Avi Lewis and narrated by Naomi Klein. The film is being shown as part of the Toronto International Film Festival (TIFF). Lewis and Klein will be on hand after the screening to answer questions from the audience about the film's anti-corporate message and the need for fundamental system change. Some of the most dramatic moments in the film concern oil spills, and the devastation caused by the tar sands.
The Scene: people lined up along Bloor Street, waiting for the doors to open.
Action: Two friends, who will be attending the film, start handing out flyers about Line 9, the aging leak-prone pipeline which Enbridge wants to reverse so they can ship corrosive tar sands crud eastward, crossing communities, farmland, and dozens of rivers.
They've barely started when one of the TIFF staff appears and tells them they can't hand out flyers. "Why not?" they reply, pointing out that the sidewalk is public space.
The TIFF functionary replies that the people in the line have bought tickets to the film, and therefore you aren't allowed to hand out anything to them. The logic is unclear: They've bought tickets, so TIFF owns them? They've bought tickets, so they've given up their democratic right to accept a flyer if they want to? They've bought tickets, so TIFF now owns the sidewalk they happen to be standing on? It's hard to figure out.
My guess would be that TIFF sees everything in terms of what their website touts as "Promotional Rights." They promise prospective corporate sponsors that "With the support of the TIFF brand, execute consumer or trade promotions in the marketplace that create brand excitement and drive your marketing objectives." In other words, free speech belongs exclusively to corporations with lots of money to achieve their "marketing objectives."
In any case, my friends quickly set up a division of labour. One of them argues with the TIFF bureaucrat; meanwhile the other hands out the flyers. Naturally, hearing that they aren't supposed to be given these flyers, the people in the line are all the more interested in taking one.
When the doors open, my friends go in – they've bought tickets too, of course. After the film, in the question period, one of them mentions to Lewis and Klein that they were handing out flyers outside about Line 9. Wonderful, Lewis and Klein reply. My friend says that TIFF staff tried to stop them, but that they'll be handing out more of them outside afterwards. They do, and even more people are eager to receive the forbidden flyers.
The moral?
1) Telling people they aren't allowed to hand out or accept literature in public space is a great way to get people to take the flyers. Being banned by TIFF is an excellent way for activists to "create brand excitement and drive your marketing objectives." Thanks for that, TIFF!
2) TIFF, though technically a non-profit, has become a corporate behemoth, saturated from top to bottom with corporate priorities. They've become a marketing machine for the film industry, beholden to its sponsors, its judgements skewed by the mentality they've adopted. Who can remember the original Festival of Festivals, with its emphasis on showing good films, rather than on marketing, back in the good old days when Hollywood refused to have anything to do with a film festival in Toronto?


Keywords: Film Festivals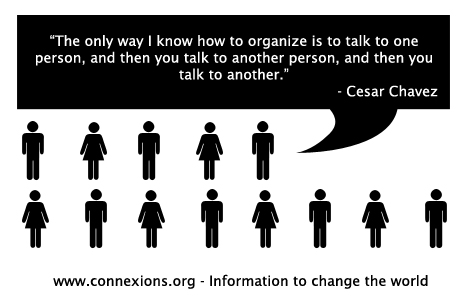 I blog therefore I am.